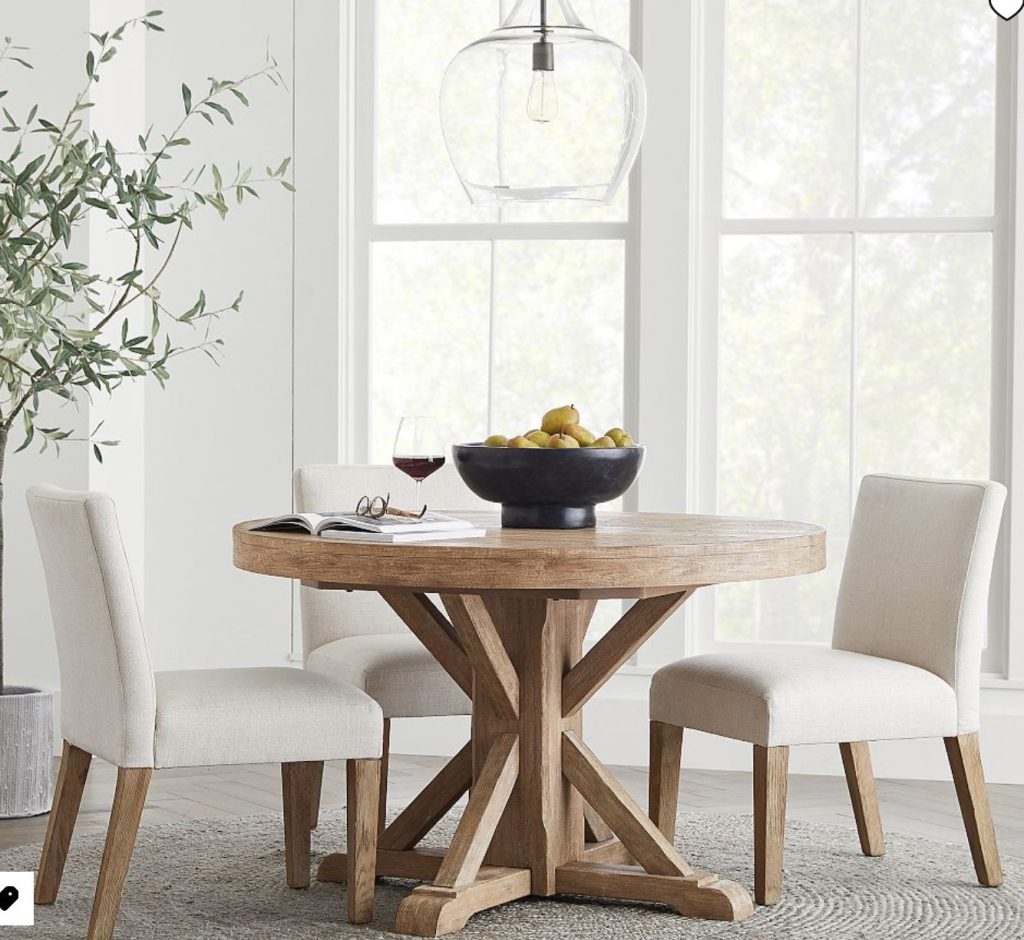 Round extendable dining tables offer a versatile and family-friendly dining solution. Their circular design boasts an inclusive atmosphere, encouraging better face-to-face interactions during family meals. What sets them apart is their capacity to adapt to varying seating needs. By effortlessly extending the table's surface, they accommodate larger gatherings, making them perfect for family get-togethers and celebrations. Oh, and all while being super easy to do!
Best Round Extendable Dining Tables
1. Arhaus Wood Round Extendable Dining Table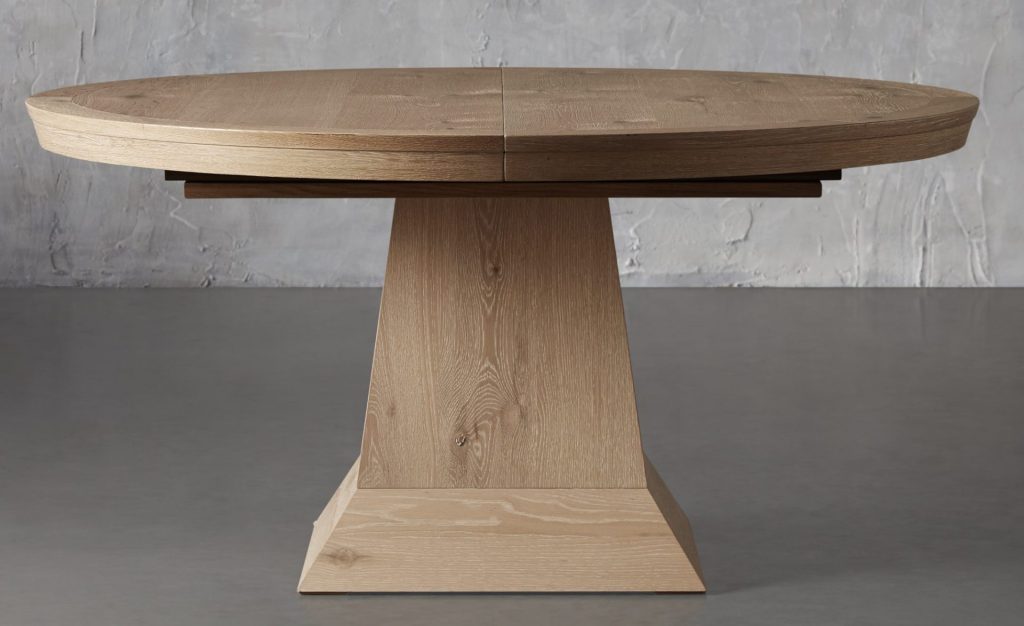 This gorgeous round extendable table features a hand-distressed finish, and a stunning natural graining of wood. The two extension leaves allow expansion so more people can comfortably gather around to share food, drinks and conversation! One of our favorites and a true stunner of a piece! Features two sizes: 54″ and 62″
2. Pottery Barn Round Pedestal Extending Dining Table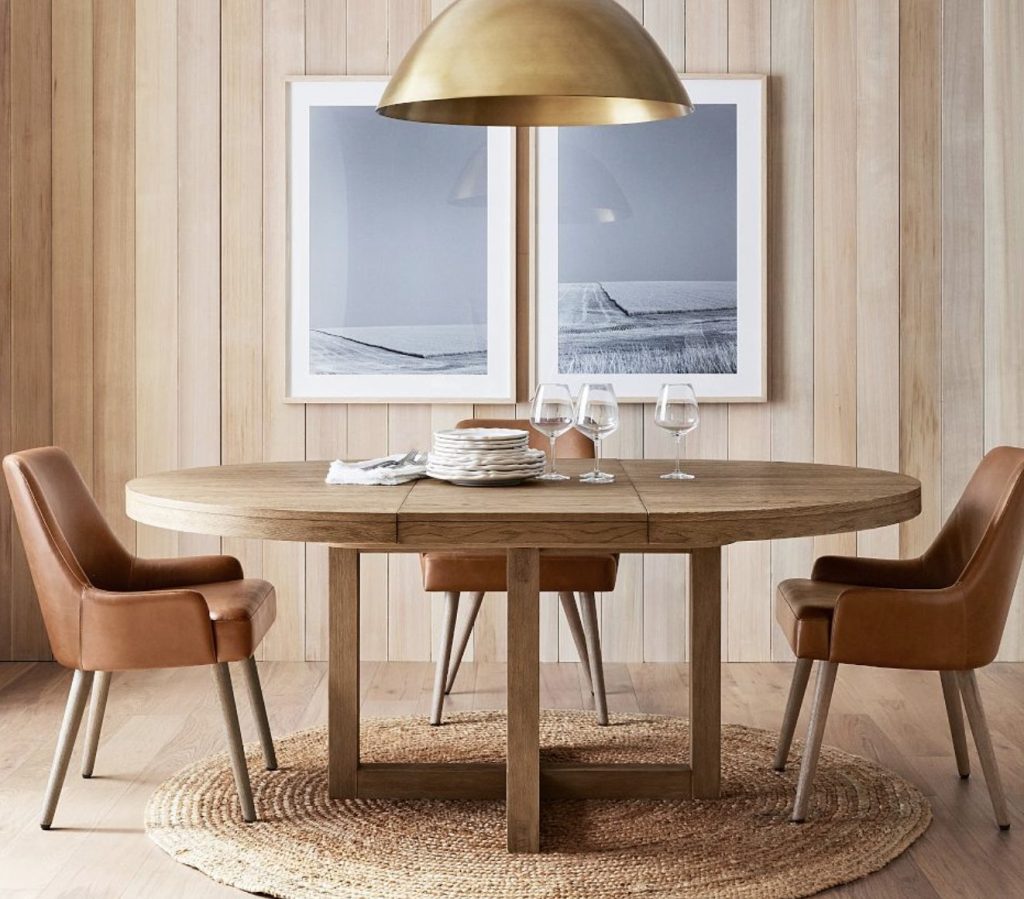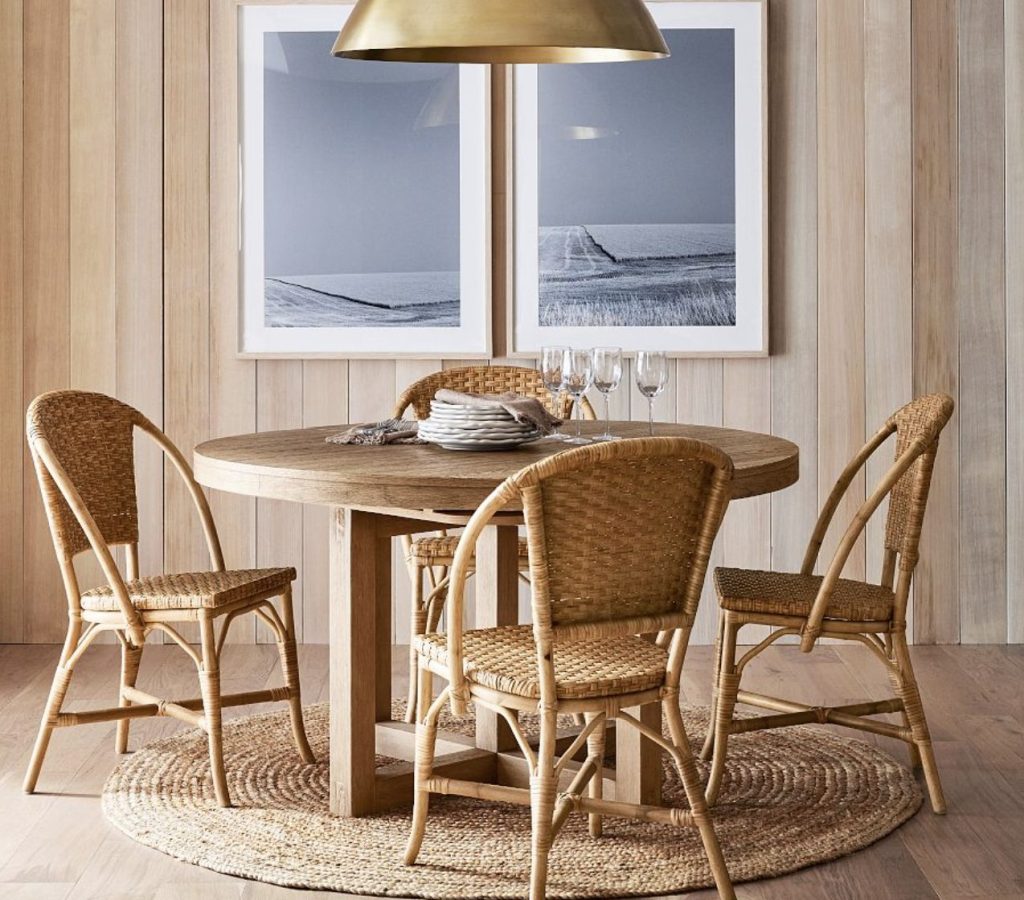 A table that's inspired by contemporary European design that boasts clean lines and purposeful intentions! The butterfly leaves invite a simple solution to adding more guests without stress — seating up to 6 people! The oak veneer finish is a personal favorite among our team. A timeless style for sure!
3. Frontgate Round Expandable Dining Table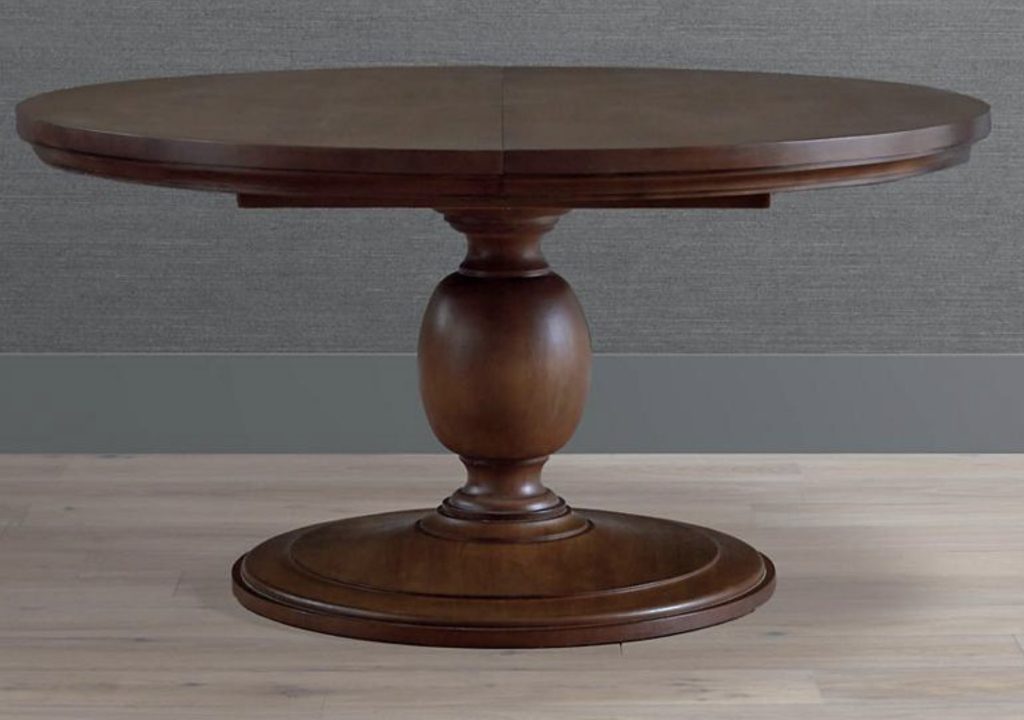 Crafted from solid and engineered hardwood with an elegant sable finish, this round expandable table includes a 20-inch leaf for accommodating extra diners, comfortably seating 5 to 8 people. It's such a traditional, timeless piece that will be in your family for years to come! Hurry, it's on sale!
4. Reclaimed Pine Wood Extendable Dining Table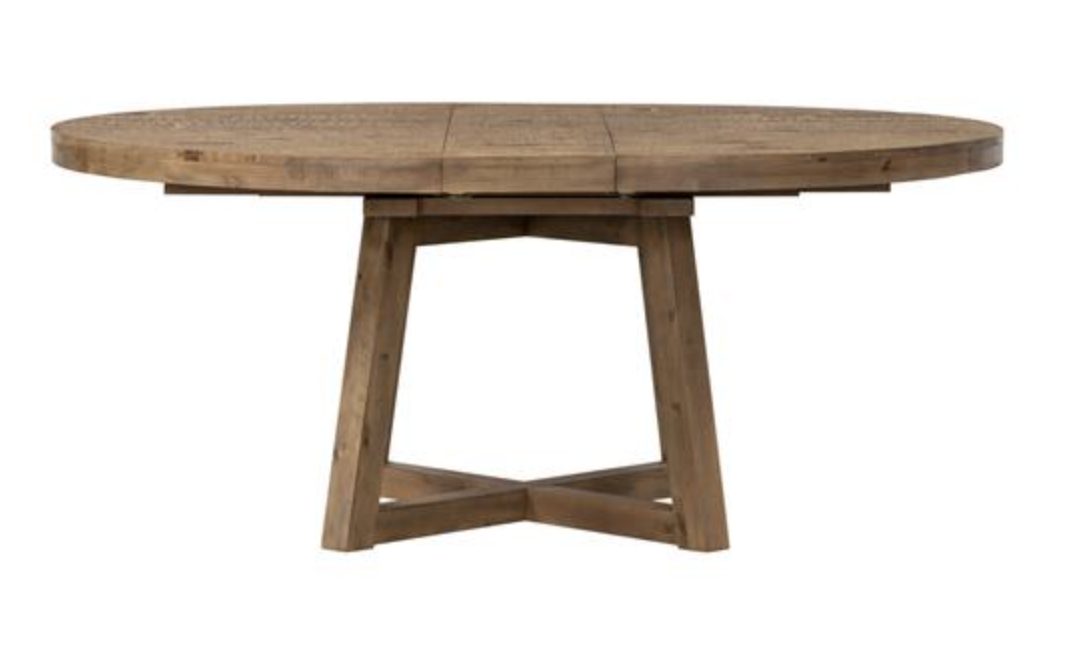 Constructed from solid reclaimed pine wood, this expandable table is everything beautiful! It has a range of 60-72″ wide for the ultimate entertaining table. Definitely another favorite on our list!
5. Pottery Barn Farmhouse Pedestal Extending Dining Table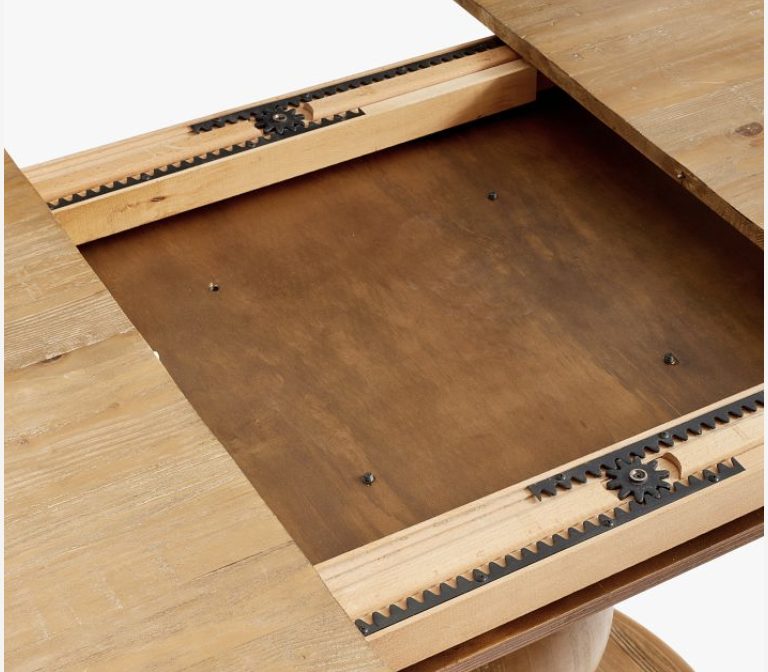 This stunning collection incorporates reclaimed wood from India, bearing its unique history with scratches, color variations, stains, repair patches, and natural flaws. The leaf creates an addition for the ultimate hosting and entertaining! Another timeless option that we certainly love!
6. Gray Extendable Dining Table Seating Up to 6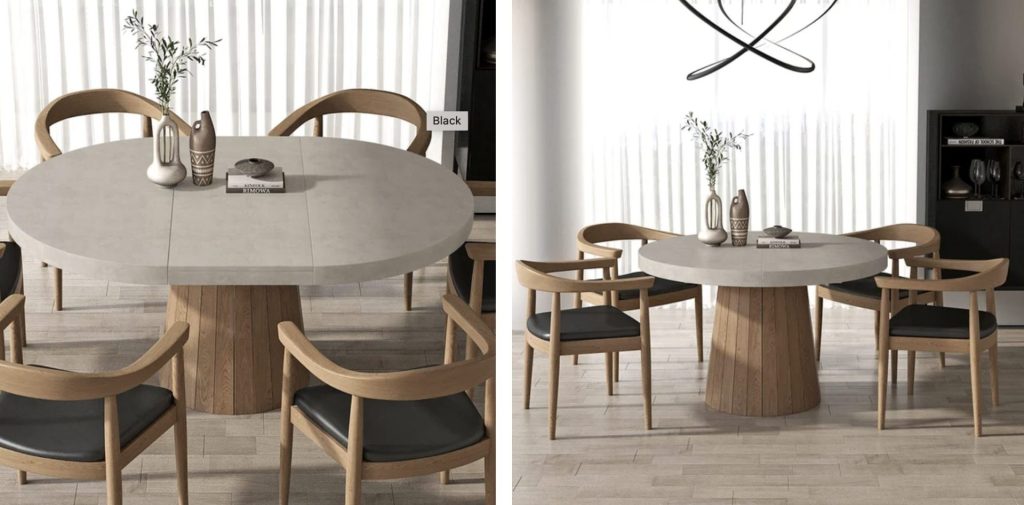 Make cherished memories with loved ones over delicious meals at this versatile dining table. Its round-to-oval design with two leaves provides flexibility. Ideal for compact spaces, it comfortably seats four, expanding to host six when needed.
7. Mid Century Round Extendable Dining Table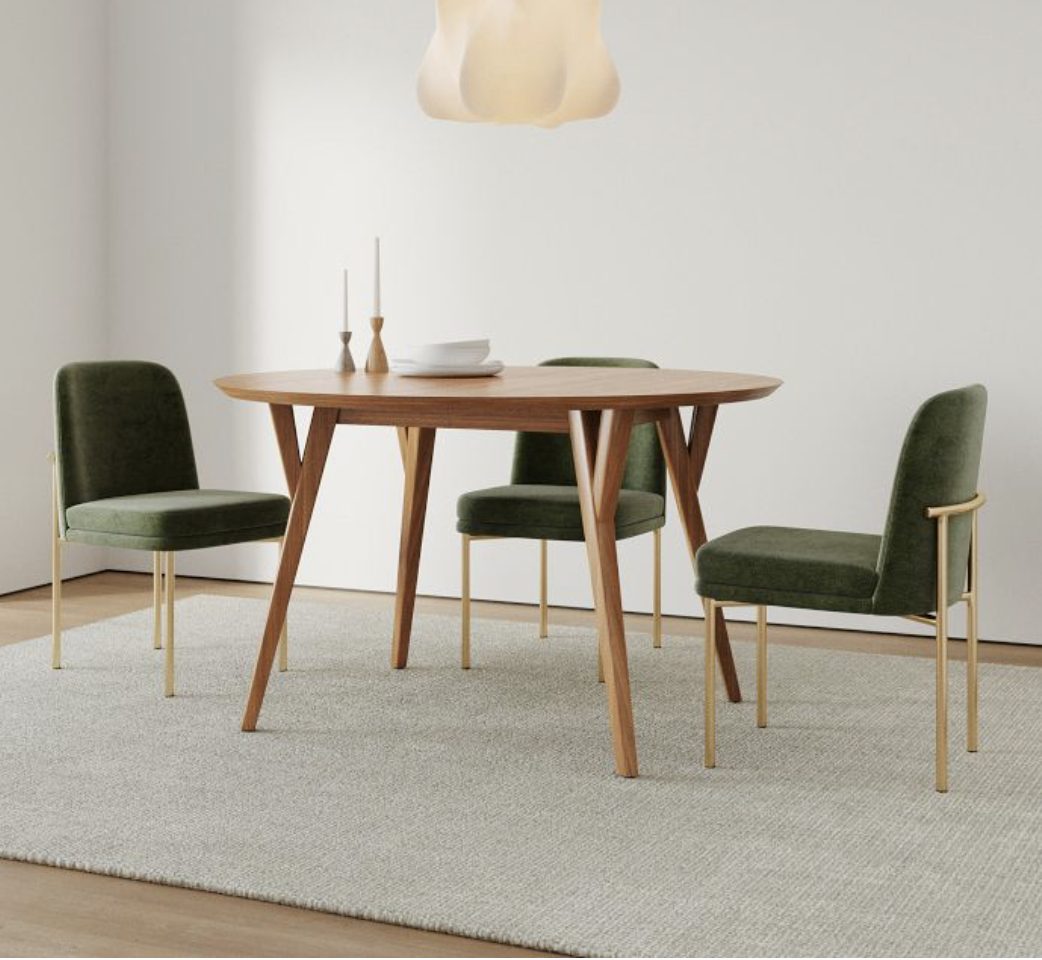 This table is super easy to expand allowing for more space in a pinch! Perfect for family meals or dinner parties alike! A timeless piece that boasts minimalistic vibes!
2 size options allowing for 4-6 people or 6-8 people! Click here to view more specifications!
8. Pottery Barn Round Pedestal Dining Table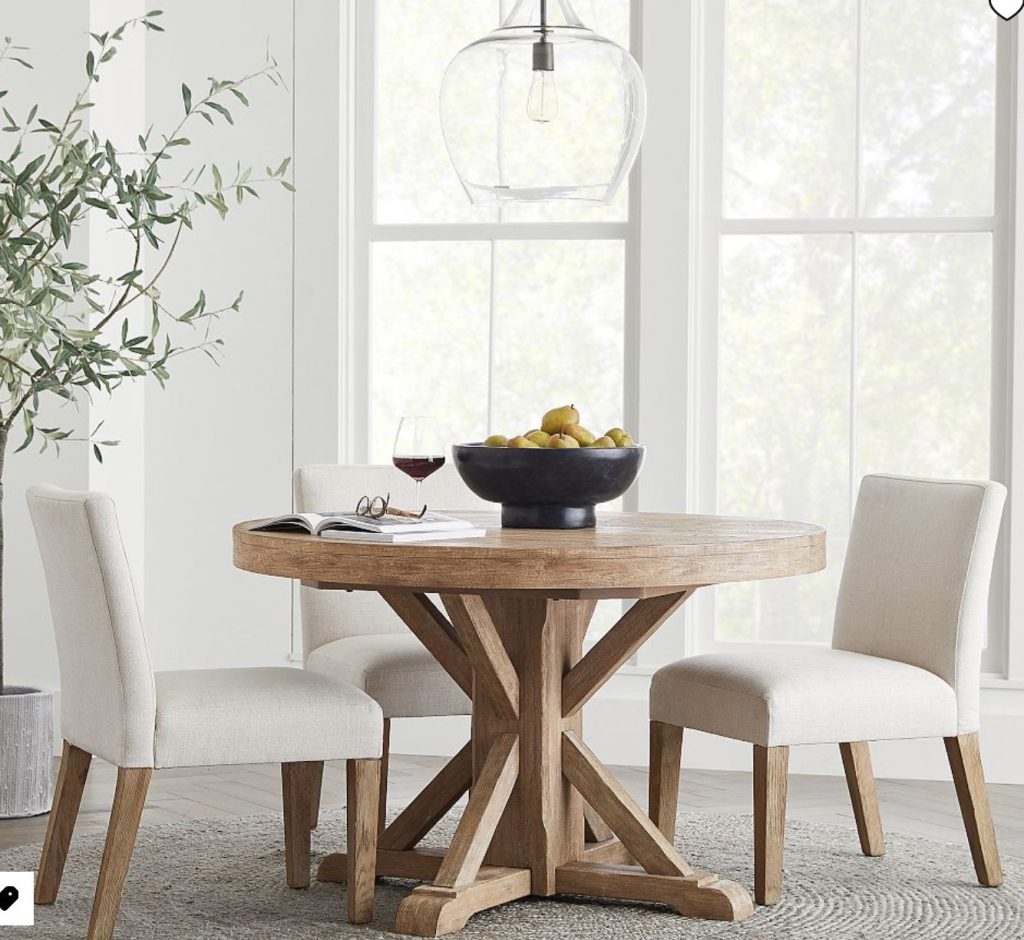 Taking inspiration from a designer's great-grandfather's early 20th-century worktable, the Benchwright table boasts a rustic wooden frame with meticulous craftsmanship, including mortise and tenon joinery, embodying a cherished blend of strength and simplicity. All that to say, it's a very well-made table that would elevate any kitchen/dining space alike!
9. Toscana Table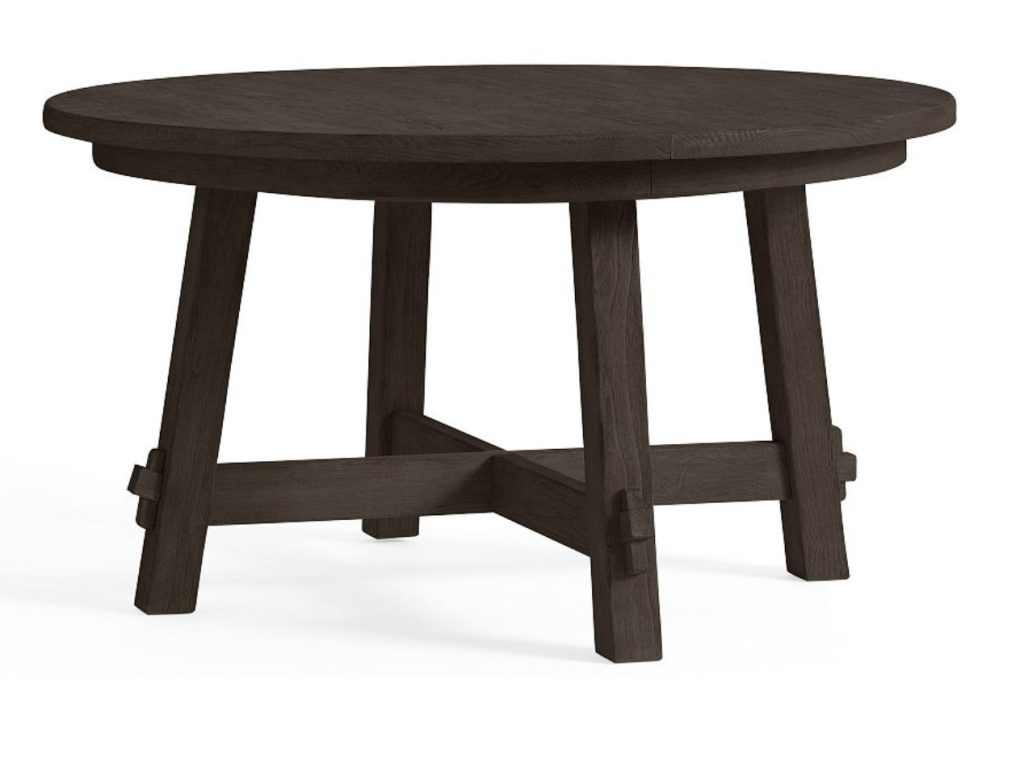 Toscana draws its inspiration from the genuine Italian farmhouse furniture, evident in its X-shaped supports and tenons that are secured through keying. The distressed top and softened edges give it an appealing rustic appearance. When you insert the leaf, this table easily accommodates a more extensive meal setup.
10. Beach House Breakfast Table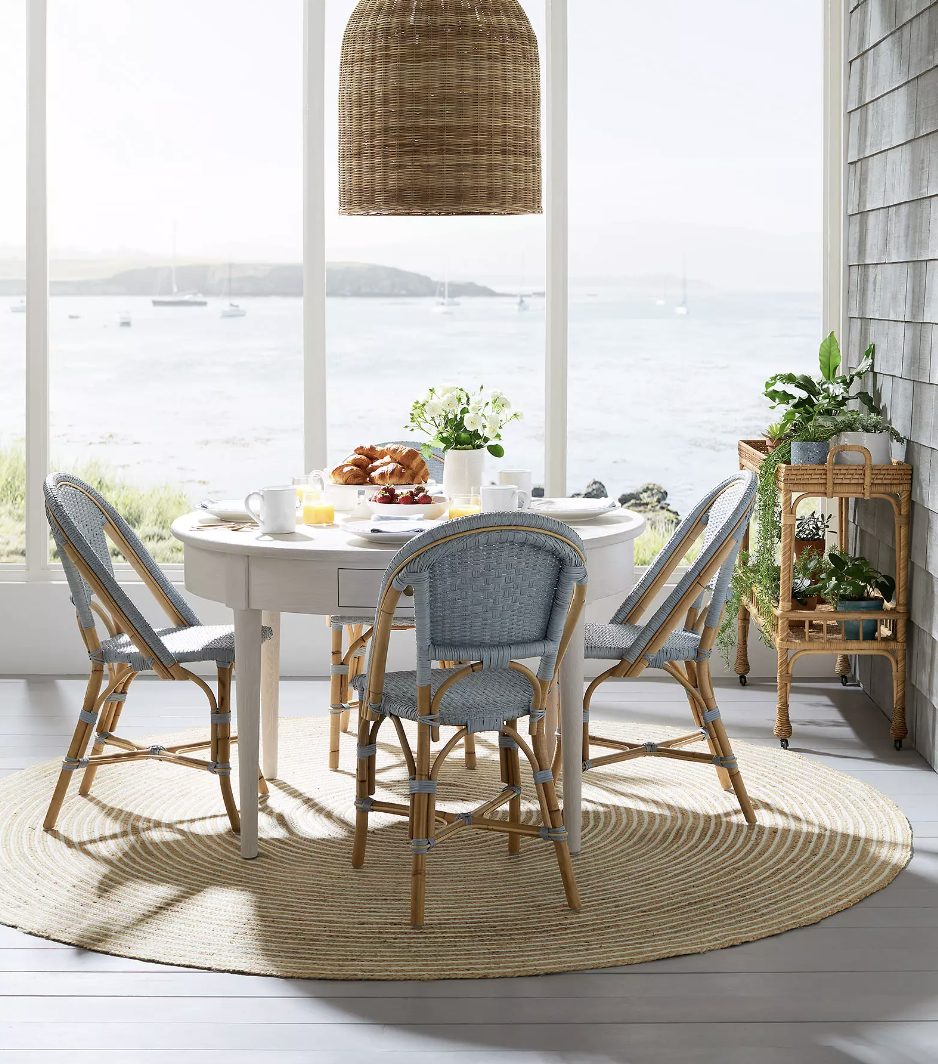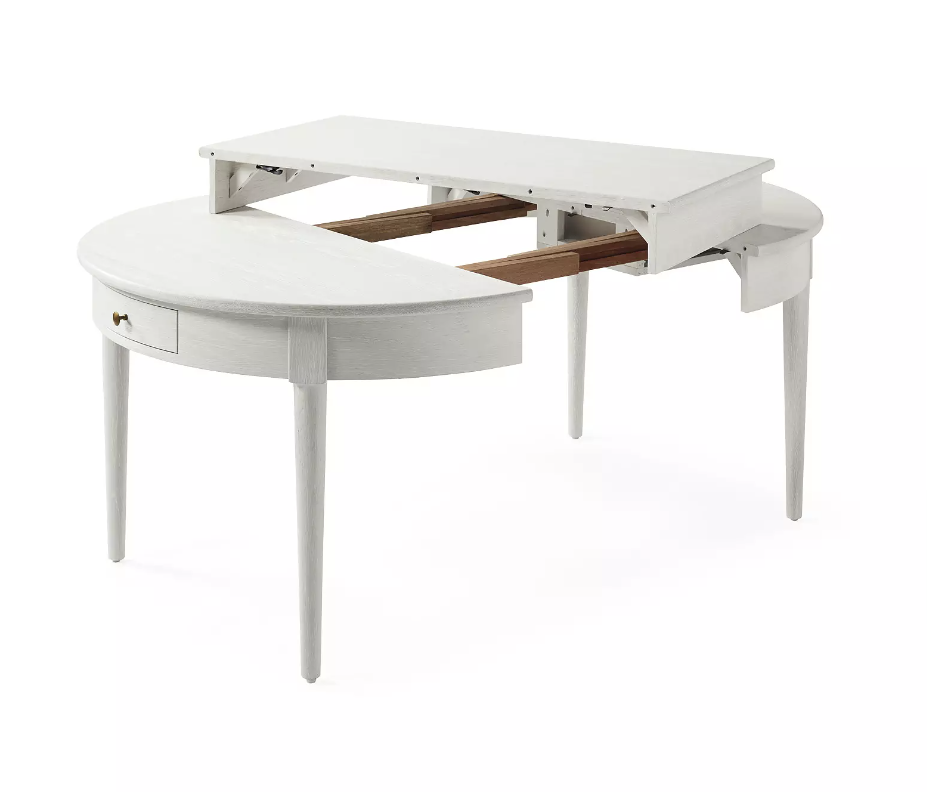 The Breakfast Club table features a circular tabletop and slender, tapering legs. It includes discreet drawers for storing linens and serving items and can be expanded by adding a drop-in leaf.