Looking for the best extendable dining table for small spaces? They're a game-changer for small spaces. We're about to dive into what makes these tables so handy and share some cool options to help you get the most out of your dining area.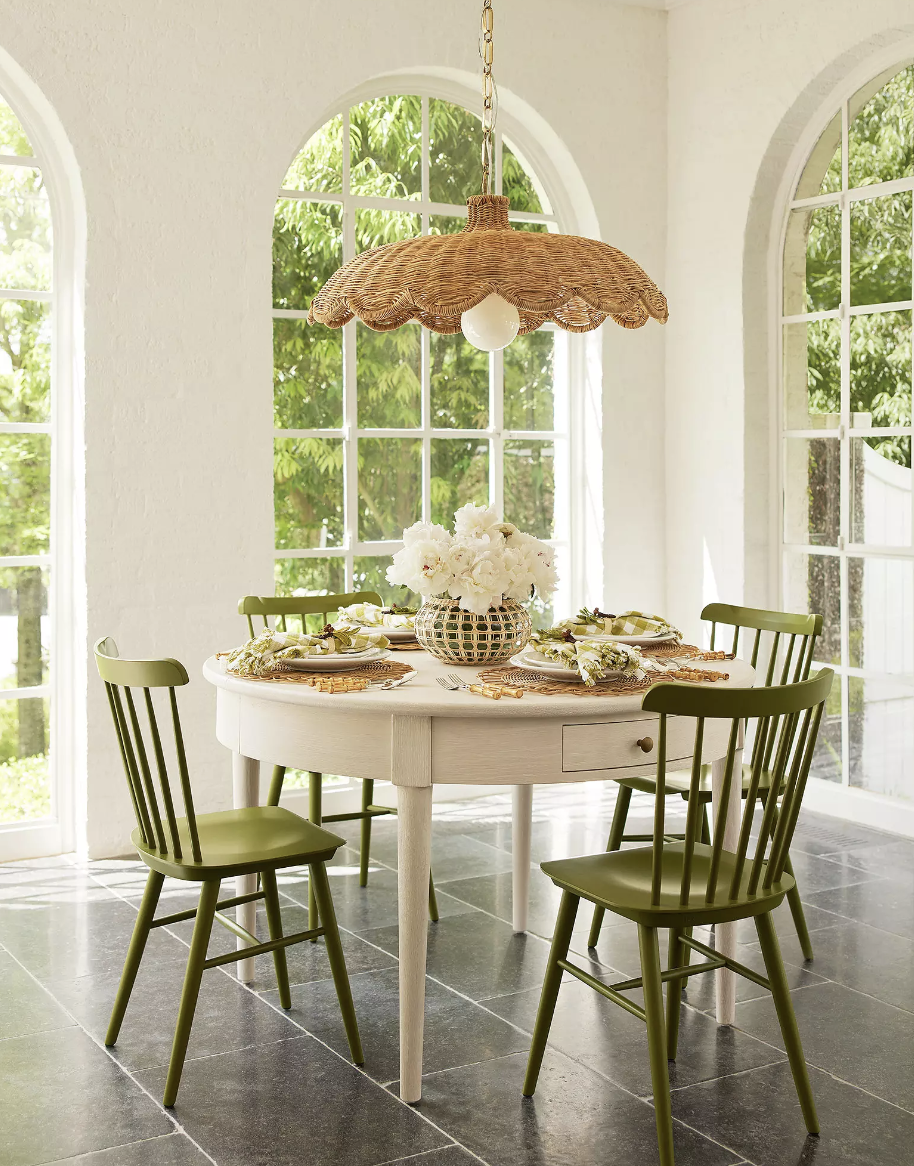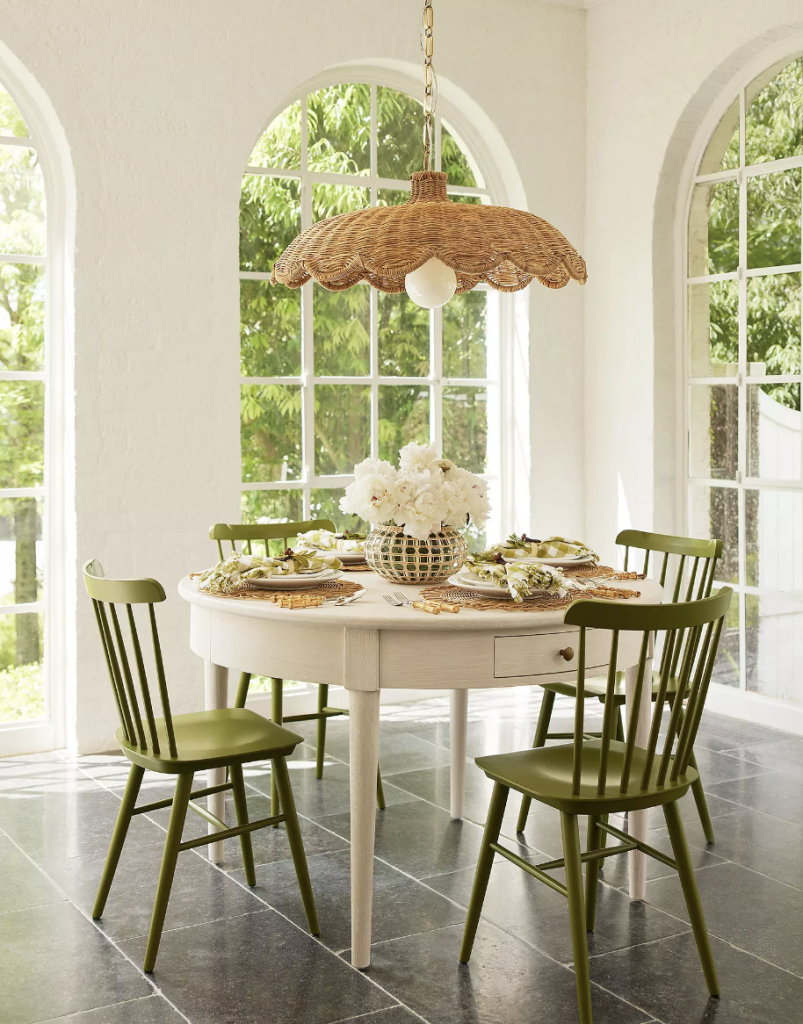 Many of these options are easy to assemble! See which one we love below!
What are the benefits of extendable dining tables?

Extendable dining tables provide versatile seating solutions. They easily adjust to accommodate more guests or save space when needed. Perfect for various dining needs. They are also easy to use in a pinch, and perfect for any space, large or small!
11 Best Extendable Dining Tables for Small Spaces
1. Beach House Expandable Dining Table
Choose between two beautiful options for this table: Saltwashed Oak and Sunbleached Pine. They're carefully crafted from engineered wood and veneer, boasting unique wood grain and knots. With ample seating for 6-8, it's perfect for gatherings. You'll also find a handy storage bag for the drop-in leaf. Cleaning is a breeze with just a damp cloth.
2. Wood Extendable Dining Table
Meet the Serif Extendable Dining Table – the perfect blend of upscale dining and everyday convenience. With its expandable leaf, it's ready for a grand feast with up to eight guests or a cozy dinner for two. And here's the cool part: it has a hidden tray to tuck the leaf away when you don't need it
3. Oval Extendable Dining Table for 4
With its clean and uncomplicated design, this expandable table in Weathered Gray Wash is the ideal focal point for an eclectic dining room. You can match it with chairs in the same finish for a harmonious look or mix things up with contrasting colors.
4. Extendable Dining Table for 6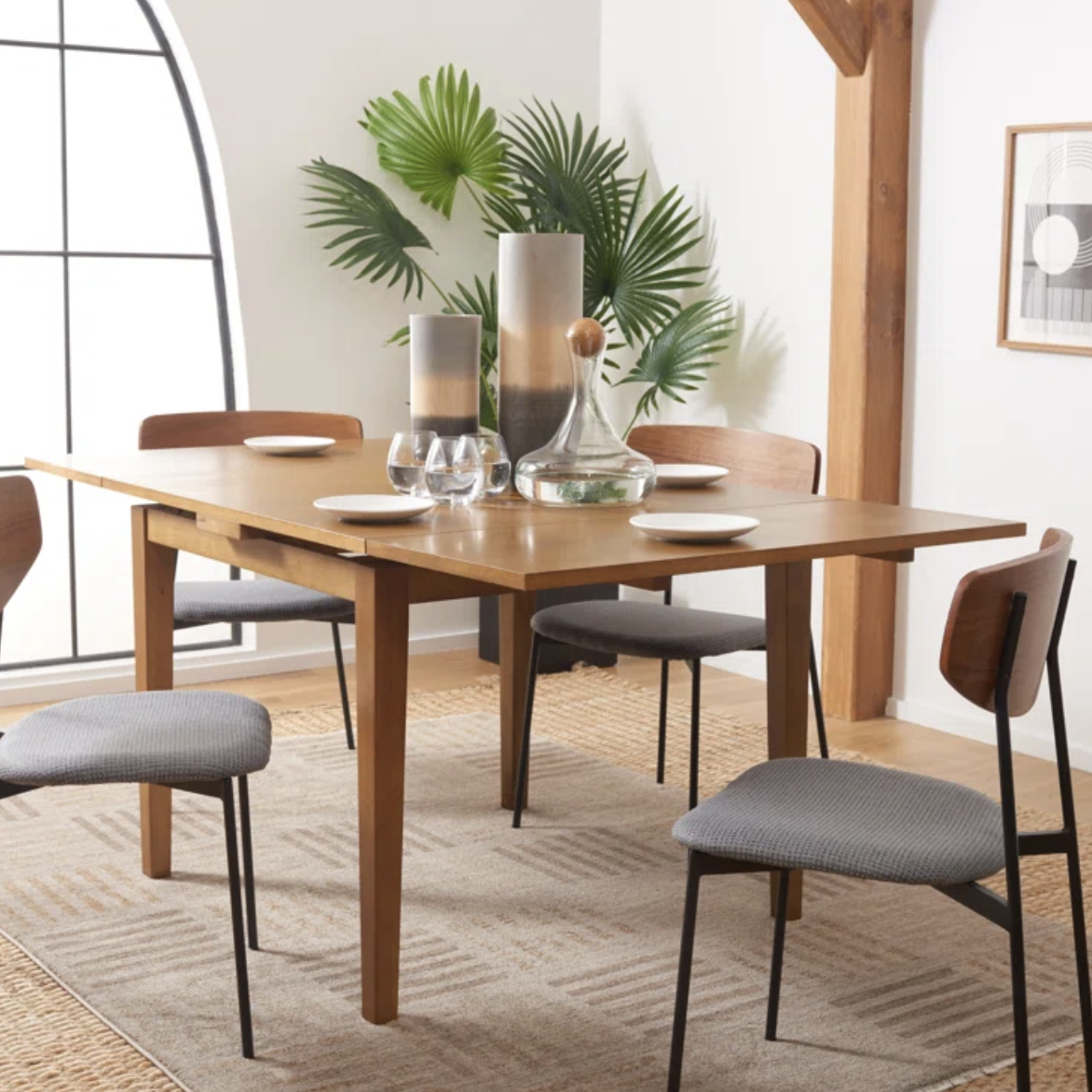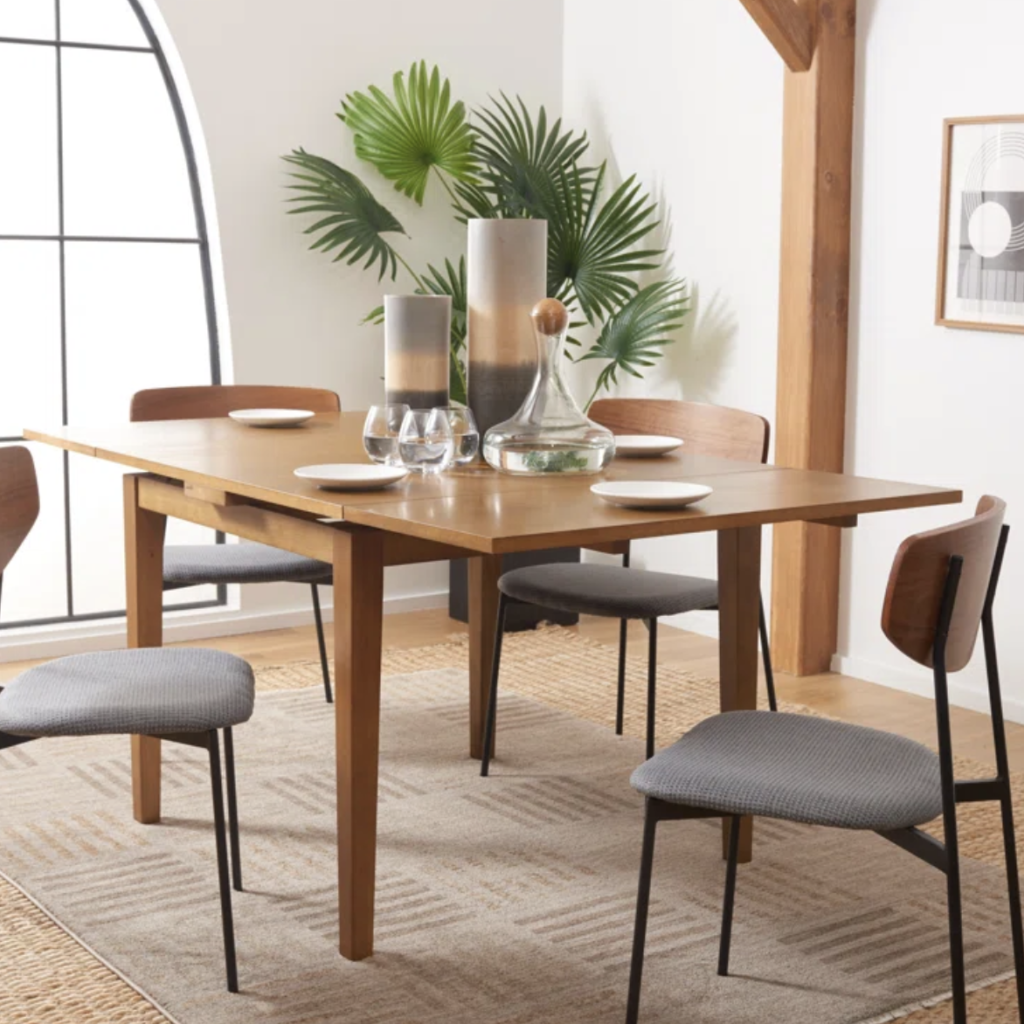 Take it from the reviews! Arrives quickly, easy to assemble and solid wood material! Would look darling with a bench (if you want to squeeze 8 at the table) and seems to fit compact in smaller spaces.
5. Mid-Century Round Expandable Dining Table
You'll adore this table for several reasons. Its mid-century design, with a sleek, round shape, adds a touch of timeless style to your dining area. Expanding it is a breeze, thanks to the included drop-in leaf, making it ideal for both intimate family meals and entertaining friends at dinner parties.
6. Round Extending Dining Table for Small Spaces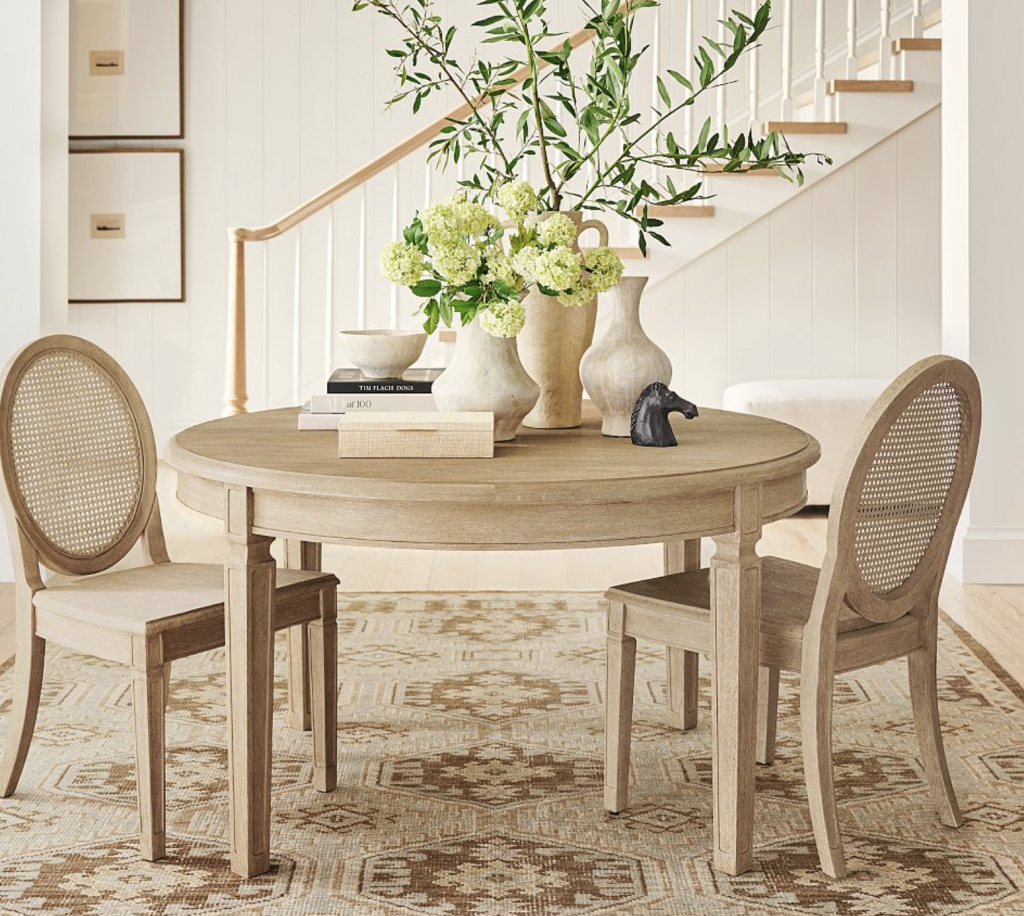 The Sausalito Collection brings an air of relaxed refinement with its charming texture and finish. This dining table, crafted from solid wood, boasts exquisite leg detailing and a space-saving design, making it an excellent fit for cozier dining areas. When you have company over, simply use the drop-in leaf to create extra seating space effortlessly.
7. Beach House Breakfast Table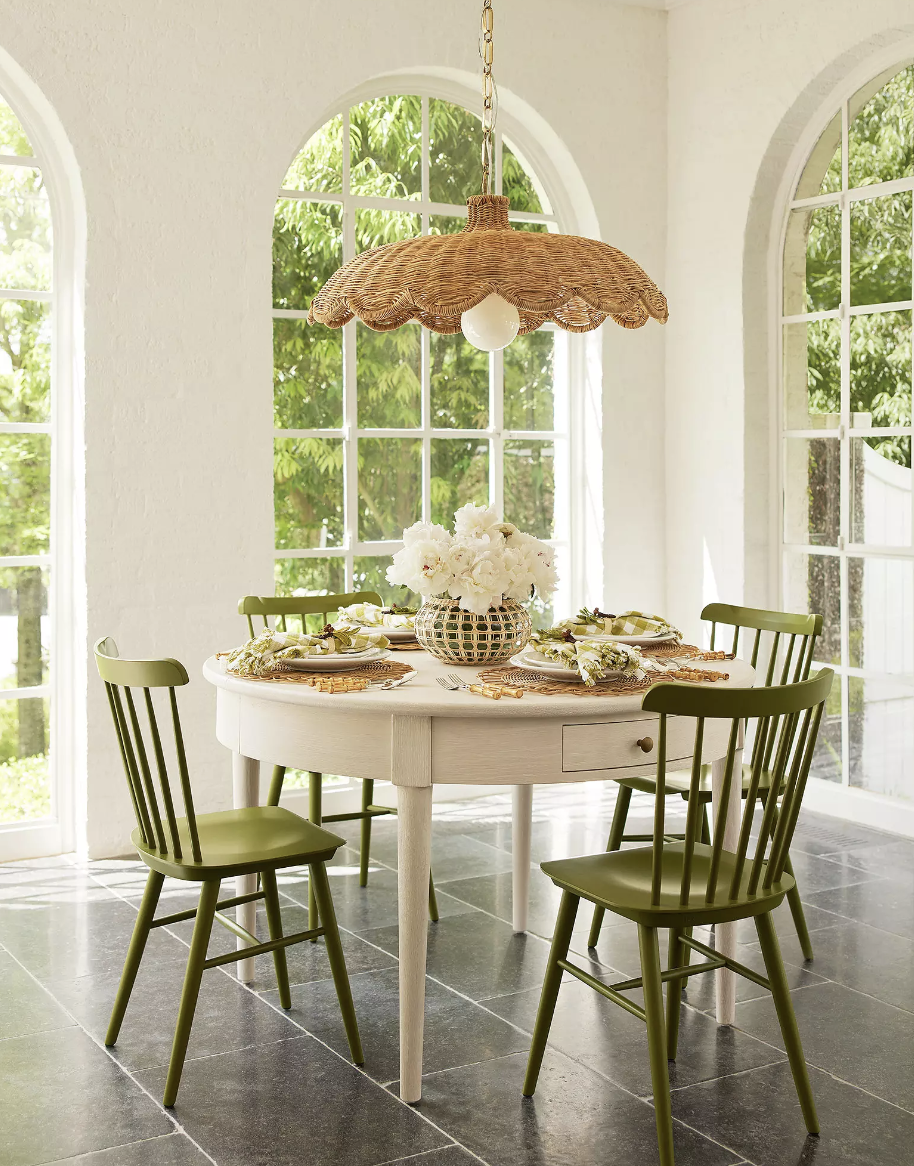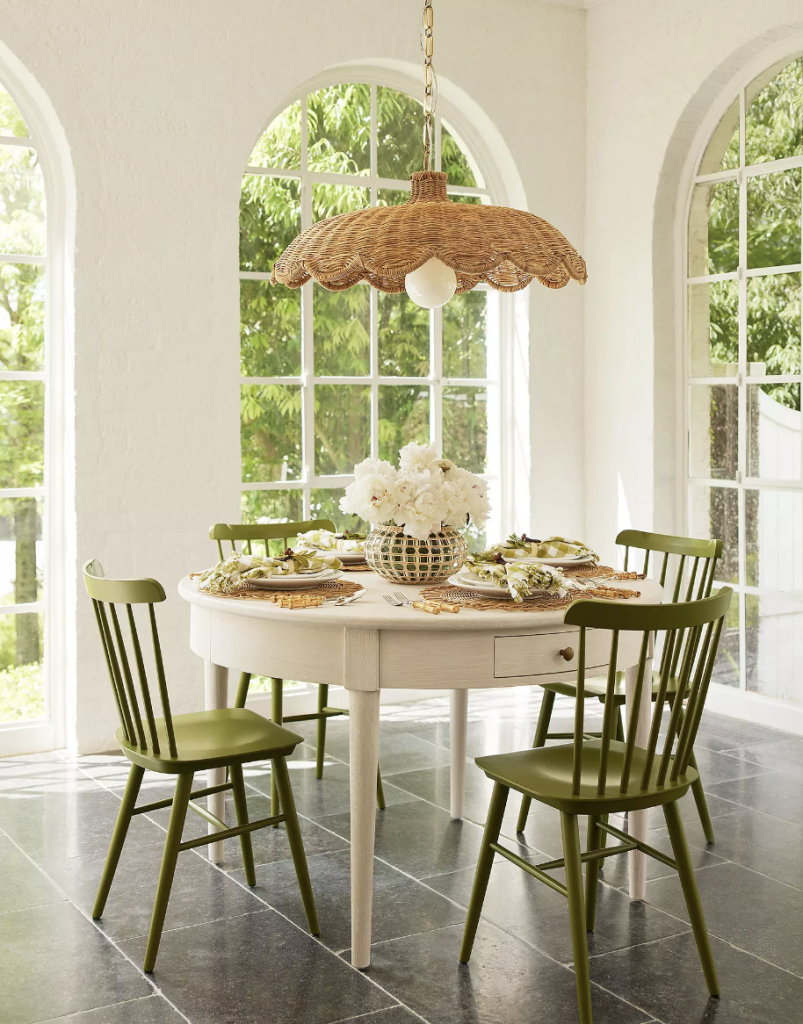 Think of it as a morning gathering hub. This table features a circular top and elegantly tapered legs. It conveniently hides drawers for your linens and serve-ware. When you need more space, the table effortlessly expands with its convenient drop-in leaf. Such an adorable option, and the most perfect choice for smaller spaces!
8. White Expandable Dining Table
With its gracefully rounded top and artistic base, it's not just another dining table; it's a statement. Thanks to its expandable design, you can easily adjust its size to fit your needs. Plus, it's built to endure with its Contract Grade quality, ensuring it's a lasting addition to your space.
9. Wood Extendable Dining Table
This table effortlessly blends the appeal of rustic design with a classic silhouette, making it an excellent choice for your dining space. Its A-shaped base not only brings stability but also introduces a touch of elegance with bullnose rails under the tabletop. This table is all about maximizing space – perfect for everyday meals and ready to expand when you have guests over for a fancy dinner.
10. Amazon Dining Table
This is definitely one of our favorite picks for an extendable dining table for small spaces! It's not only easy to assemble, but it's built really well. Reviewers said it was up in 20 minutes! It features a hidden leaf for extra seating in a pinch.
11. Linwood Expandable Dining Table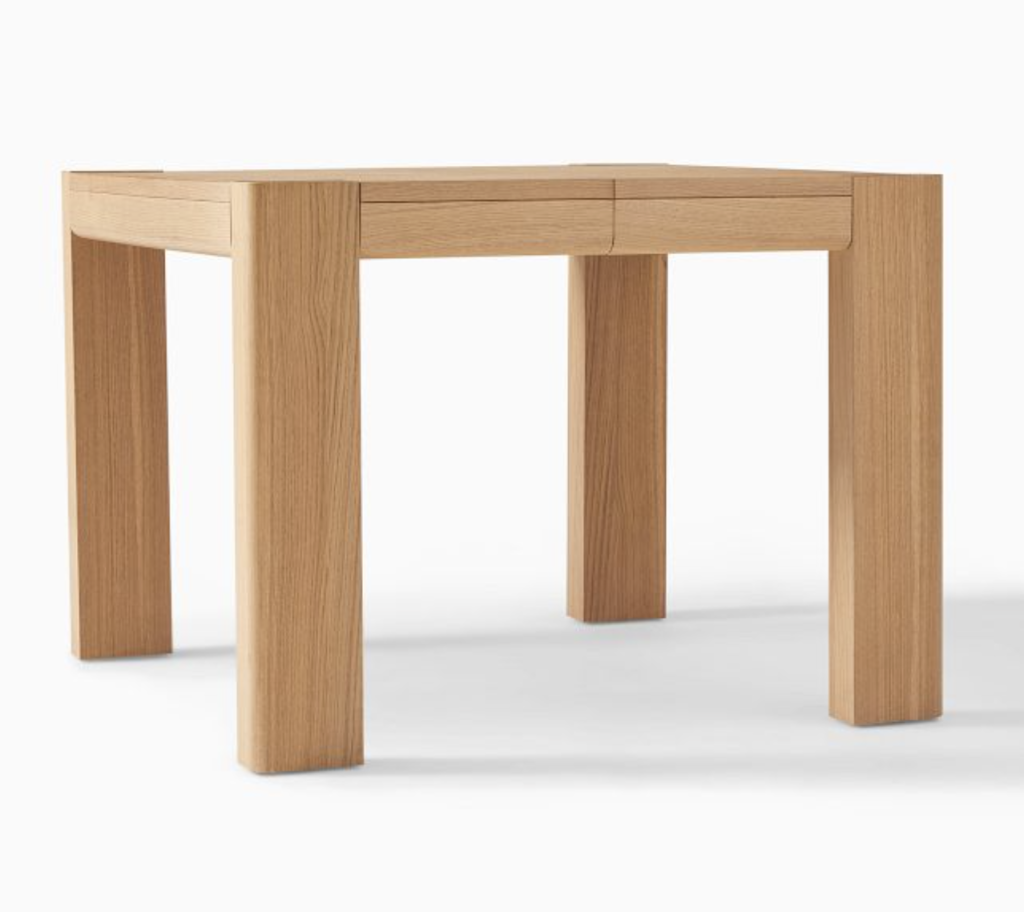 Elegant simplicity meets functionality in this dining table. Its clean lines and Blonde finish create an airy vibe. Expandable design ensures ample space for everyone. Crafted from sustainably sourced wood and built to last as a Contract Grade piece.
You'll also love: