If you're looking for the best 1-year-old birthday gifts — you've come to the right place!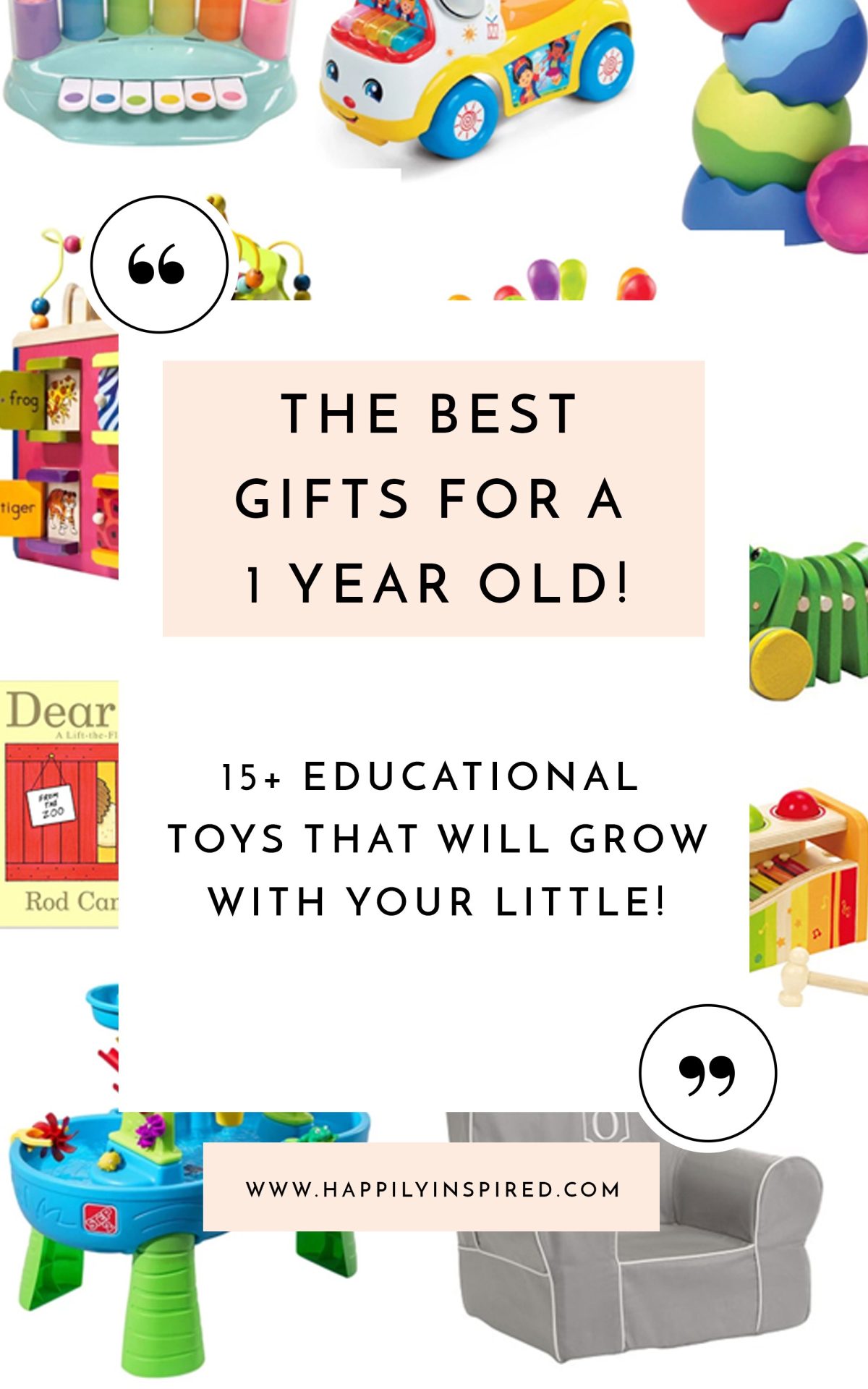 1-YEAR-OLD BIRTHDAY GIFTS
Finding 1 year old birthday gifts can be a bit of a challenge. Those little brains are developing super quickly, and with so many toys on the market – it can certainly be overwhelming. According to the CDC –  At age 1, favorite activities include pushing, pulling, taking things apart, and putting things in and out of things. They are very busy little babies! PS: Don't get discouraged if your baby prefers the box over the toy, it's totally normal and part of development. I always look for the best rated toys (Amazon is a great place to start) and focus on any developmental aspects of the toy.  
---
GIFTS FOR 1 YEAR OLD BOY | GIFTS FOR 1 YEAR OLD GIRL
Since this is a question I see very frequently, I figured why not create a helpful guide with the best gifts for 1 year old tots. Feel free to pass along to friends/family, too! Oh, and these are all Harlow approved! My sweet lady is already 18 months old. Seriously feels like yesterday we were decorating her floral nursery. I'll make sure to update as I find new things! I want this to be your one-stop-shop for all things gifts for 1 year old! If you have anything to add to the list, please comment below!
Make sure to check back as I'll be adding best gifts for 2 year olds, gifts for 3 year olds, etc!
---
1-year old birthday gift | quick list
*shop with links below
Pop pop piano
First words flashcards
Water table
Magnetic wooden blocks
Activity cube
Ride on toy
Flap books
Mega blocks
Anywhere chair
Hedgehog pegs (toy winner of the year)
Wooden puzzles
Musical Toy
Bee crawling toy (but great for walkers too!)
Kitchen (Harlow played with hers from 8 months up) shop my favorite here.
Pull toy
Gift certificate to park district for classes
Monthly activity subscription box from KiwiCO
Fat-brain spin again toy (another parent favorite)
Mini piano (they love all things musical)
POP POP PIANO | PERSONAL FAVORITE 1 YEAR OLD BIRTHDAY GIFTS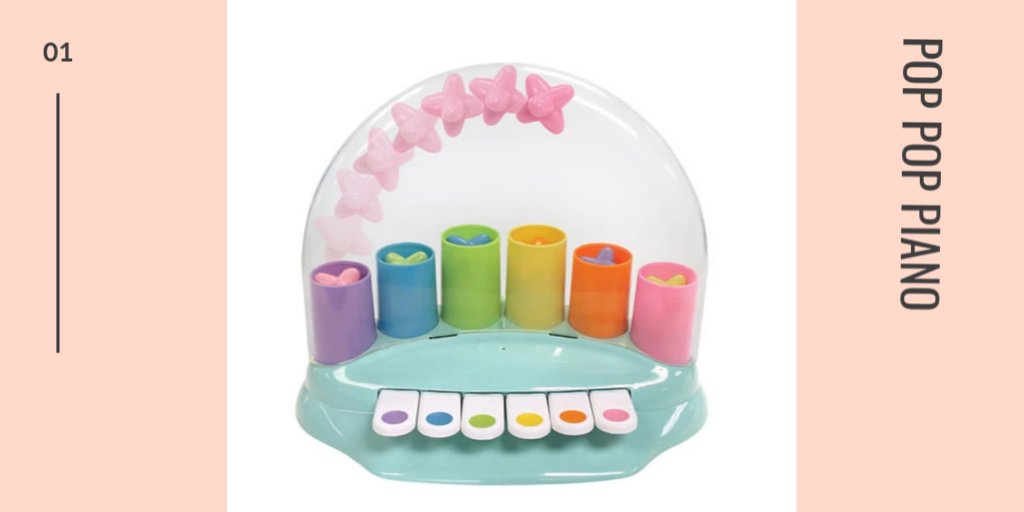 Harlow received this pop pop piano for her birthday, and she still loves it! Babies love to make music and create noises. They're learning to be in control of their actions. If you want some super cool cred, Kim Kardashian also has this for her littles. I saw it on her IG story! It's also an educational toy for 1 year old, because they can color match the stars that pop up with each key. This is a toy that will grow with your child for years, which is always a win. I also love the look of this one! Super cute in the play room.
---
TOUCH AND FEEL FLASH CARDS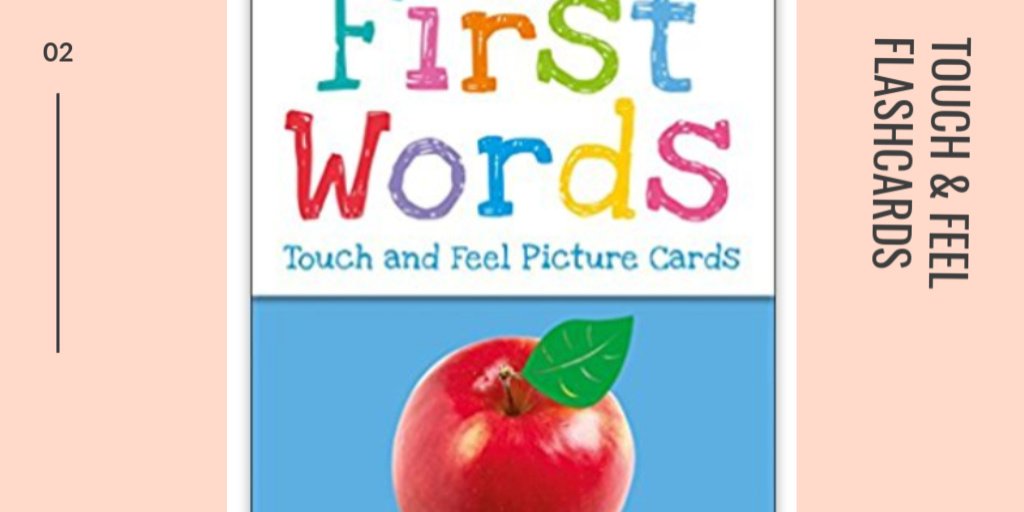 I've purchased a bunch of these flash cards for Harlow, and she absolutely loves them. Each card has a touch and feel area with vibrant imagery. They're thick, and long-lasting. I personally love that there's additional info for parents with tips for creative games, and Spanish translations. I've given these as gifts to many family, and friends. File this under: best gifts for 1 year old!
---
WATER TABLE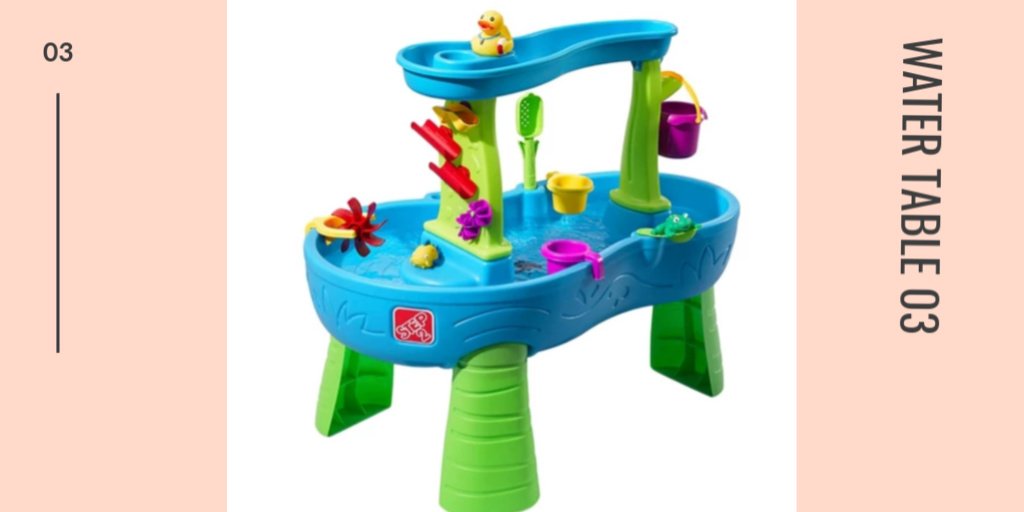 Harlow goes absolutely crazy for this water table. You can even put it indoors during the winter months to keep them busy. The rain shower is a cute feature, and multiple kids can fit without fighting for a spot. Any mama will appreciate this — definitely another one to add to your 1 year old birthday gifts list!  
---
TEGU MAGNETIC WOODEN BLOCKS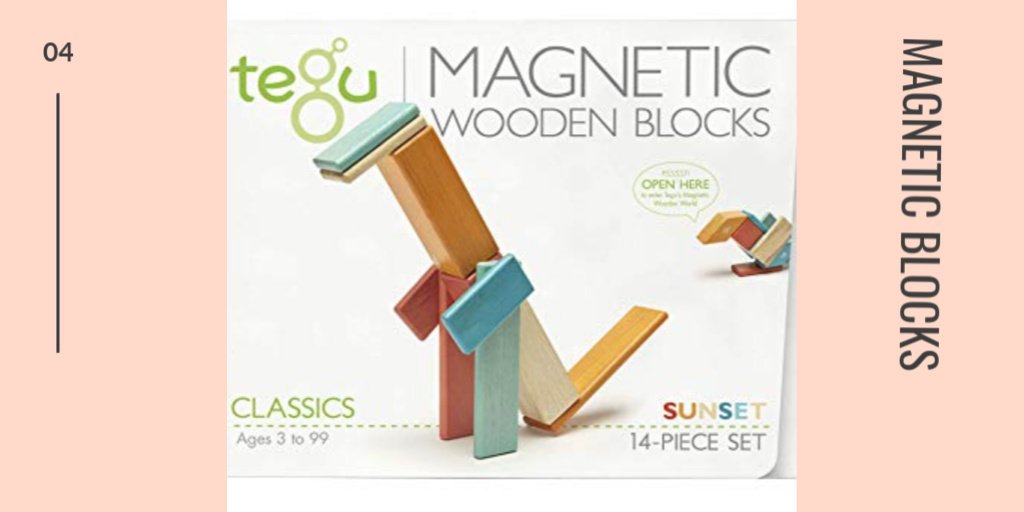 Did you know that building blocks can promote early STEM skills? This is such a fun activity for both parents/baby, as you navigate colors, shapes, and engineering concepts. Our library had similar magnetic blocks that Harlow always gravitated toward, so I knew she'd absolutely love them. This is another gift that will actually grow with them through the years. Bonus about this Amazon best-seller – they're actually made in Honduras to create jobs. Don't you love that?
---
WOODEN ACTIVITY CUBE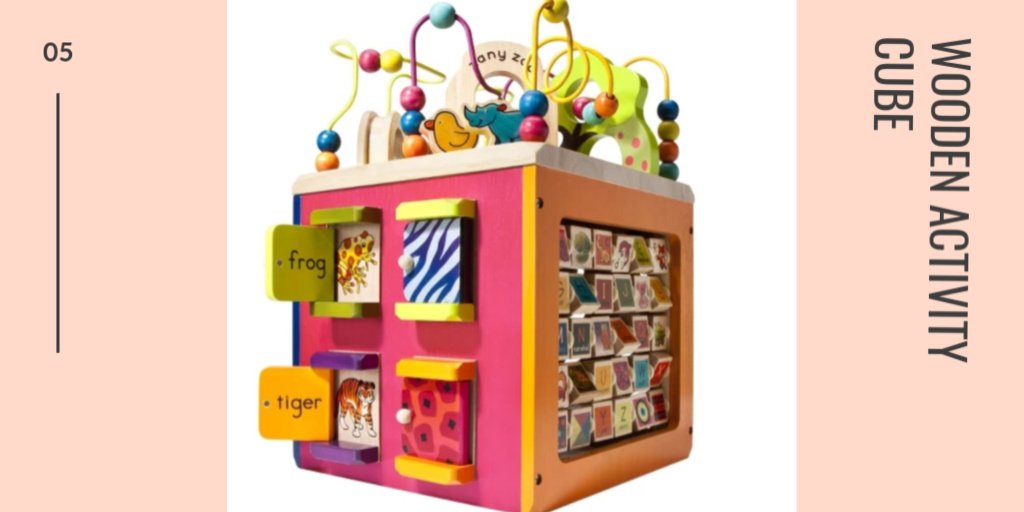 This wooden activity center has 5 sides of learning fun with a zoo-themed bead maze. If you can't catch the theme of this post, it's another one that will grow with your child. Learn all about colors, letters, shapes and doors while those little hands explore. Harlow wasn't exactly walking at 12 months, so this cube allowed her to stand, and lean – it's tall enough, while stable.
---
RIDE ON TOY
Harlow learned how to walk with this ride-on-toy. She'd dance to the music, push, sit on it and now — ride! We actually have one for indoors, and one for outdoors. It's 5-star reviews and 100% parent approved. There's also under the seat storage, which 1 year olds love putting things in and out of (like I mentioned above). We'd always play a fun hide and seek game with it. Definitely a toy that keeps them busy for hours. Highly recommend this as a gift for 1 year old!
---
FLAP BOOKS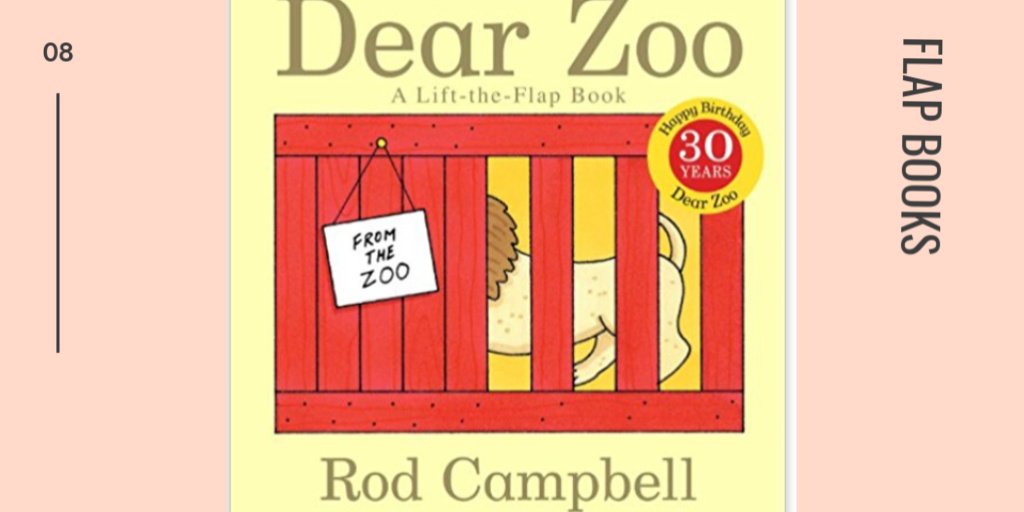 Flap books are a favorite amongst 1 year olds! 'Dear Zoo' by Rod Campbell has been Harlow's favorite book since birth. It's a classic and dates back to 1982! It gives 1 year olds so much pride to lift the flap, and play peek-a-boo with their favorite animals. This book is a great way for parents/baby to interact and thrive together.
---
THE ANYWHERE CHAIR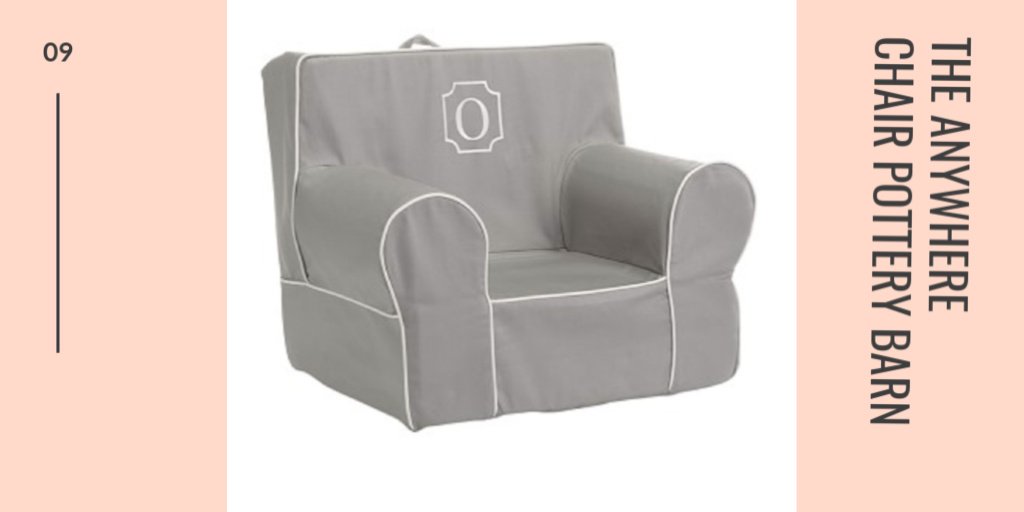 Create an anywhere 'just for them' spot. I love that this edition can be personalized, and easily washed. I've heard from countless parents that this is a must-have item for kids! It's also GREENGUARD gold certified. Exceeds chemical emissions standards, which is really important for us.
---
HEDGEHOG TOY OF THE YEAR FINALIST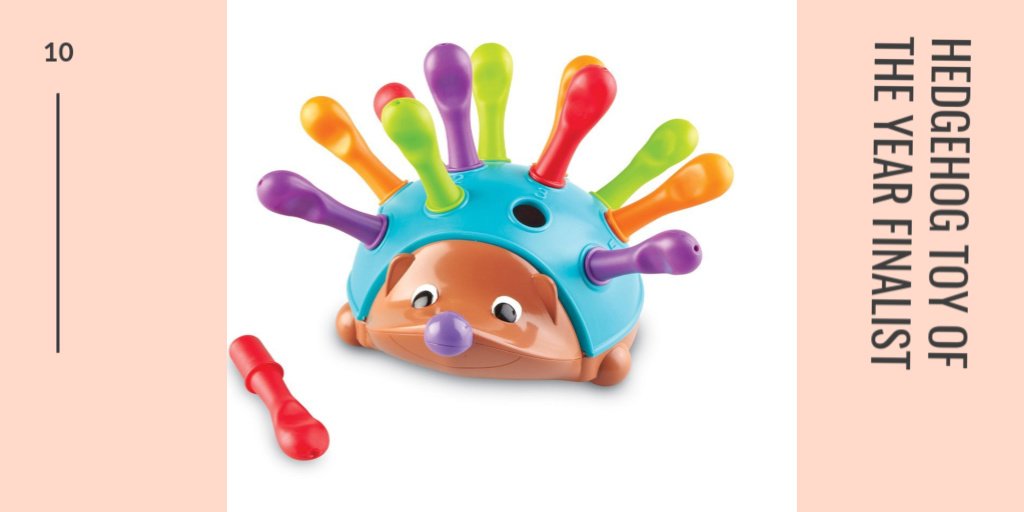 I got Harlow this educational toy for Christmas and she loves it. While frustrated at first, it allowed her to work through her emotions and fine-motor skills to put this guy back together! It helps build color recognition, sorting and counting skills. You can also store the pegs underneath his shell, which babies love doing. Again, anything that allows for them to put away – they love!
---
FISHER PRICE LITTLE PEOPLE SCHOOL BUS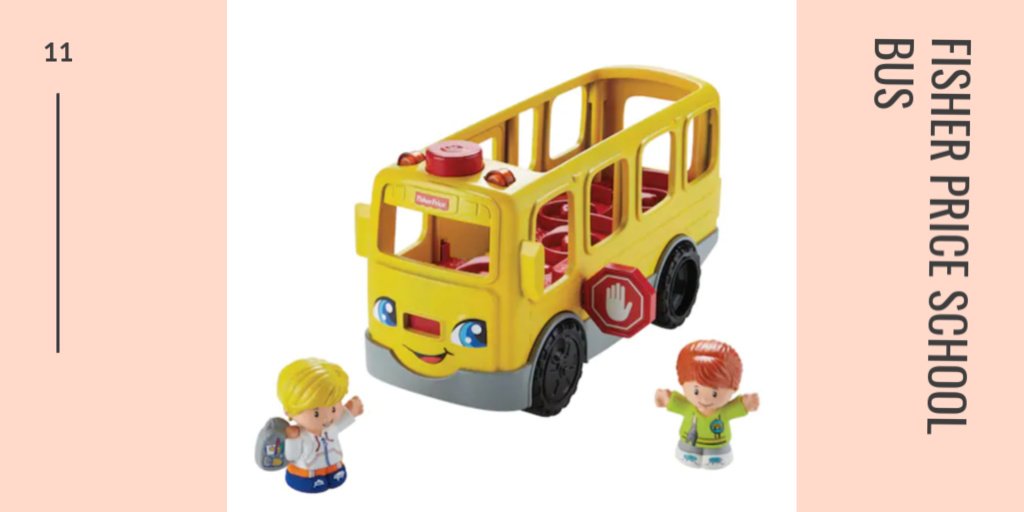 Press the button to open the bus door, flip open the stop sign and watch as lights, sounds and songs play. This is such a popular toy for 1 year old because they're able to take people out, or put them in. Under $15, so an affordable options for parents on a budget. 
---
JUMBO PUZZLES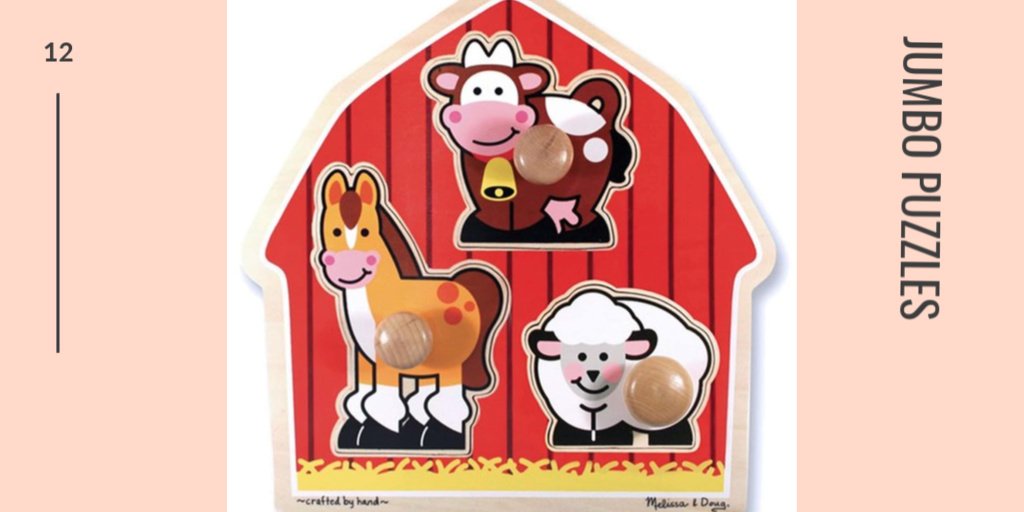 This is a great way to introduce puzzles to your littles! Melissa & Doug is one of my favorite toy brands for many reasons. A great way for them to learn cognitive skills, learn shapes, animals and more. These puzzles also withstand our dog (who also chews things) which is huge plus! Definitely put this on your 1 year old birthday gifts list! 
---
HAPE POUND AND TAP BENCH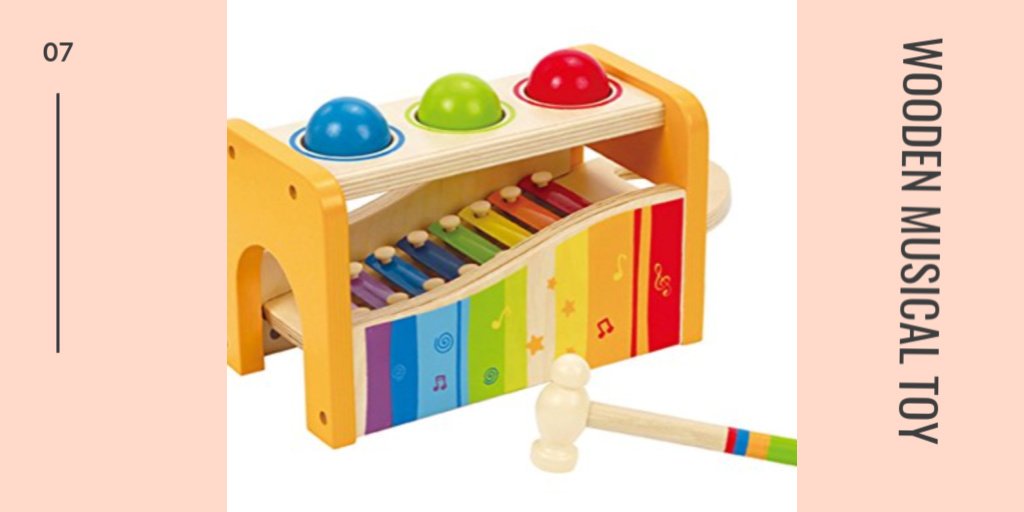 A fun, educational musical instrument that improves fine motor skills, musical development, and exploring. It's award winning for 12 months to 3 year olds. Over 2,000 5-star reviews make this toy a must! 
---
FAT BRAIN TOYS TOBBLES NEO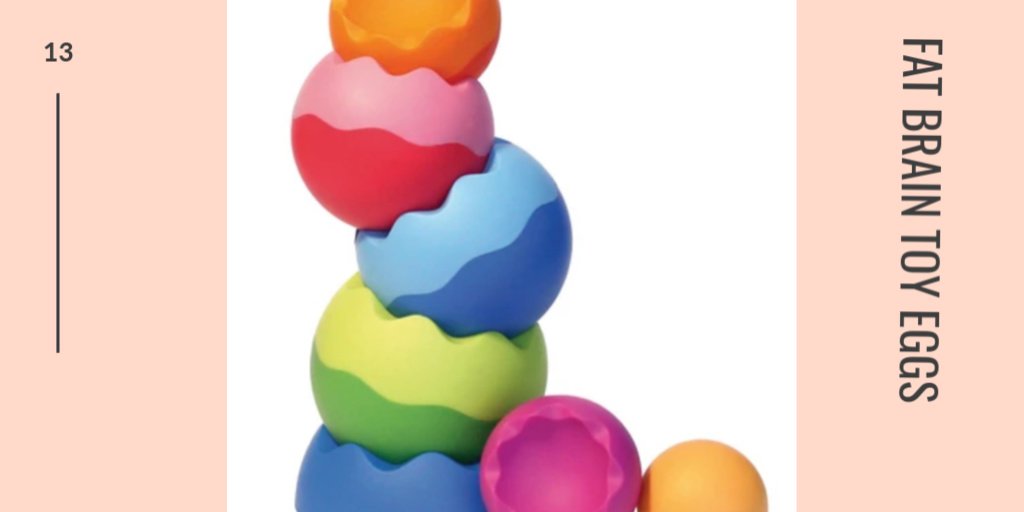 I'm a big fan of Fat Brain toys (they also make the pop pop piano I included above). The bright, and cheerful colors make this appealing. Little hands can stack, topple, spin, balance, wobble, and tilt. It helps improve fine motor skills, coordination and visual activity. Easy to grip, and a best seller above all. BPA-free and fully safety tested!
---
FAT BFRAIN SPIN AGAIN TOY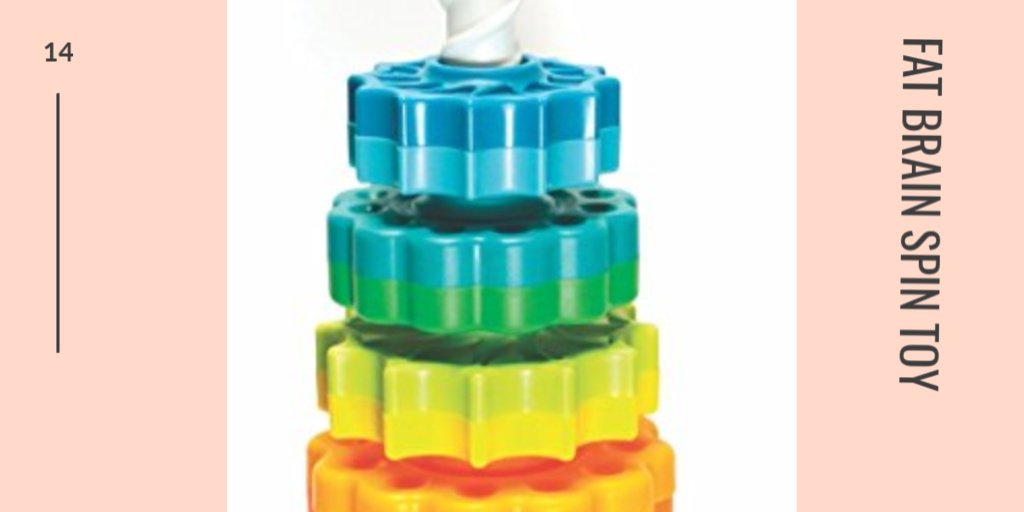 Another Fat Brain toy, because I couldn't help myself! Simply drop the vibrant discs onto the corkscrew pole, and watch them go! It's actually the first ever stacking and twirling toy of its kind. Encourages hand-eye coordination and the adorable baby engineering skills. I appreciate the vibrant, eye catching colors. BPA-free, too!
---
PULLING ALLIGATOR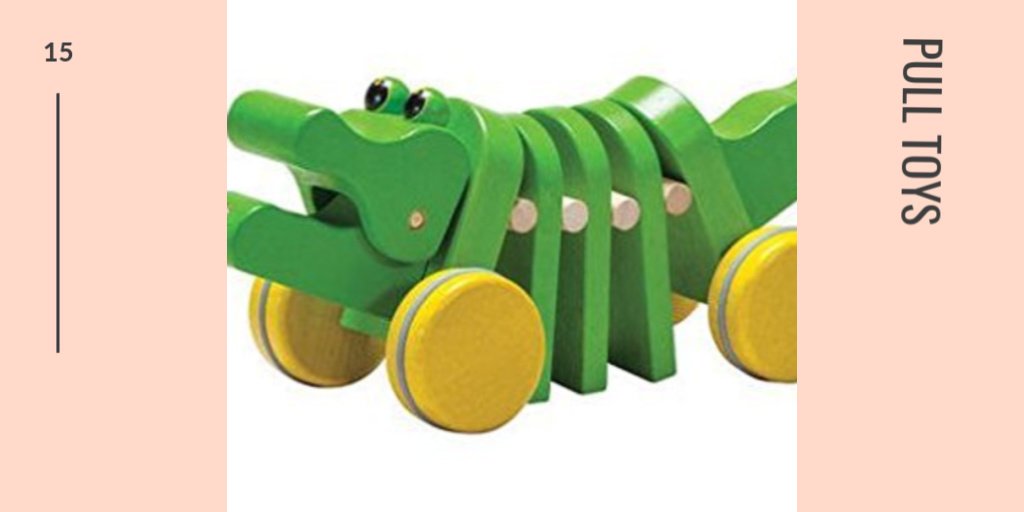 I seriously love watching Harlow pull her toys behind her, and it gives her all of the pride that she's doing it on her own. This alligator is under $25, and the ultimate toy for just beginning walkers. I'm going to buy her one for Easter, too!
---
MUSEUM PASSES
If you're looking to get something unique (that isn't a toy) purchase an annual membership to a museum or pool. Parents will most definitely appreciate, and it's a gift you can all enjoy together. This is a great idea for when you're in the thick of those really cold days and going stir-crazy indoors.
---
SKIP HOP EXPLORE BEE CRAWL TOY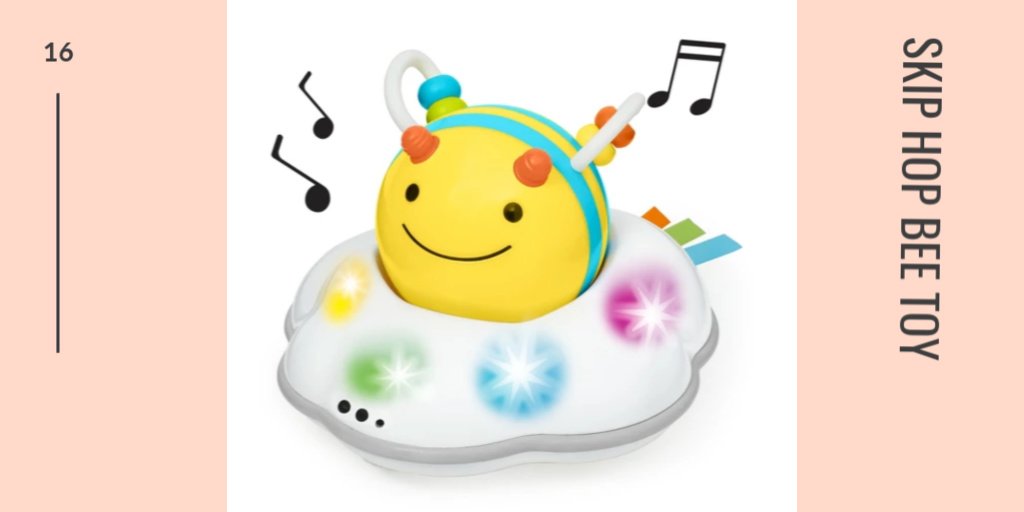 While this toy is geared toward crawlers, it's a fun toy for toddlers too. It encourages them to move with the sounds of music and lights. It has 3 different levels depending on the stage your baby is in – it's such a cute toy, and Skip Hop is one of my favorite baby brands that I love to support. You can see some of my favorite baby registry must haves here.
---
SESAME STREET LETS DANCE ELMO | 1 YEAR OLD BIRTHDAY GIFTS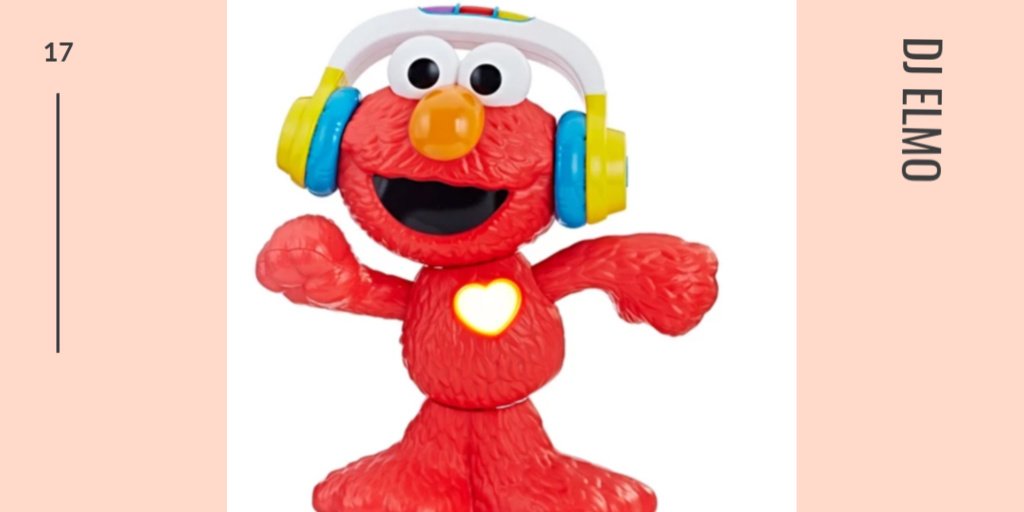 Does anyone else have an Elmo obsessed 1 year old? Harlow's been on the Elmo train since birth, and this dancing Elmo is her absolute favorite. Because he sings, moves and dances – it encourages babies to get up and move. We recently went on a trip, and made sure we brought this with. Additionally, he also sings about colors, animals and music which makes him educational and fun.
---
What are your must have 1 year old birthday gifts? Let me know in the comments below!
Check out baby registry must haves | birthday wishlist | 3-6 month baby essentials