*Thanks to Bed Bath & Beyond for sponsoring this post! I am so grateful for this partner!
Happy summer! We have been spending most nights on the patio, our happy place. My goal was to create a relaxing oasis that felt like vacation. Obviously I turned to my favorites at Bed Bath & Beyond — one of my favorite (most) reoccurring partners to date. A one-stop-shop to all things home, and the quality never disappoints.
Some of my favorite past projects to date:
My goal was to keep things simple, yet elevated. Make sure to visit this post to see my cozy sitting corner! Shop the set here.
---

---
Here's what I got for the outdoor refresh:
I love the simplicity of this table. Comfortable seats 6 around the table and easy to take apart (put together) and store for the winter. It is water and stain resistant — just the perfect compliment to our patio. This one has been going out of stock often, so if you have your eyes on it — grab! It's beautifully crafted.
This outdoor cart is my favorite for entertaining. The top is marble, and it's so gorgeous. Store refreshments, appetizers, flowers — the options are endless! I loved the idea of storing food here (instead of on table) so we could maximize room on the table. It's one of my favorite additions to our patio. Can't wait to dress it up for the summer holidays!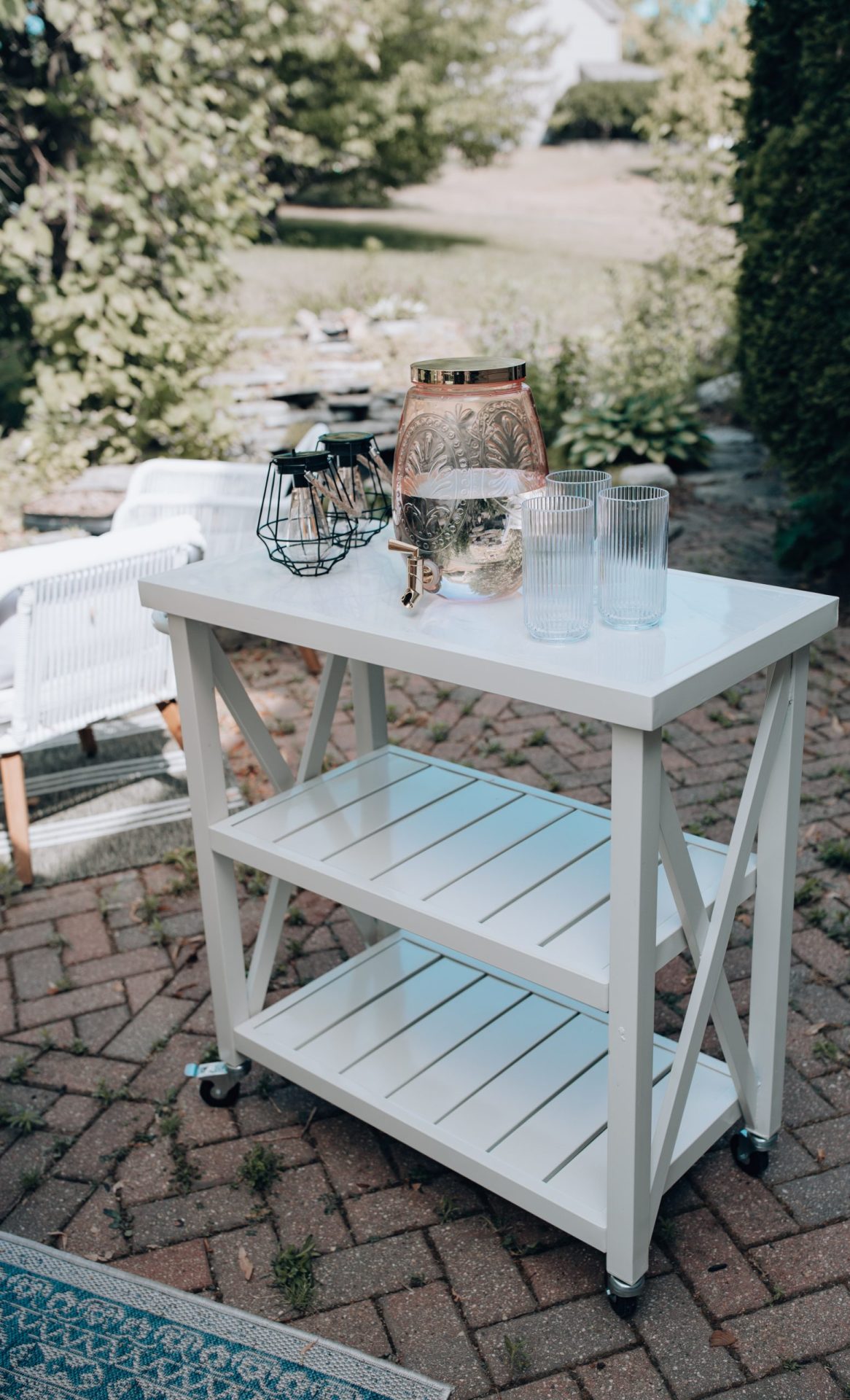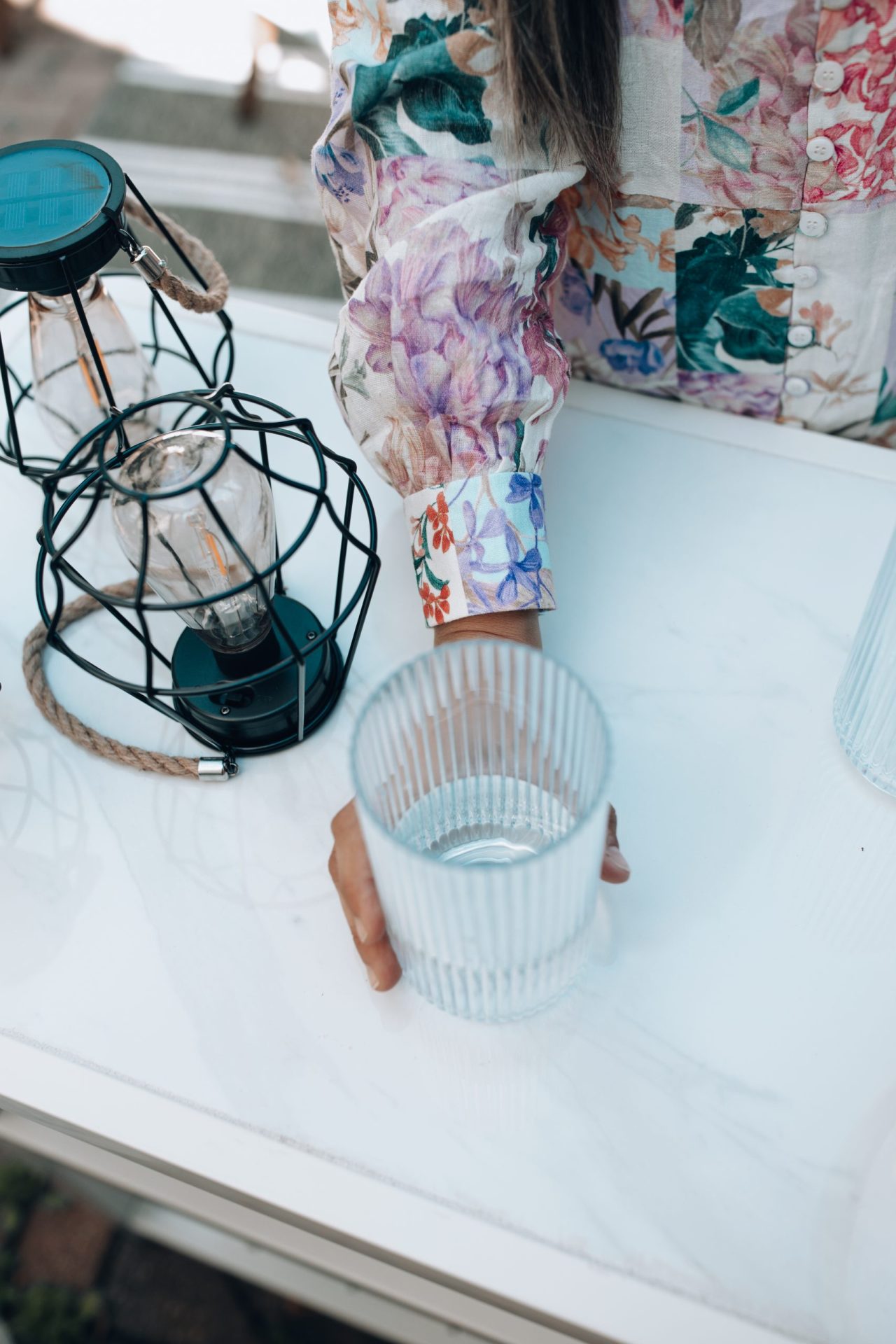 Another favorite because we're going on 3 years with these chairs! I have some on the front porch, around the patio table and I've used them for the kitchen table, too! Highly versatile, amazing quality and so pretty! They also stack up which makes storing them a breeze!
The umbrella totally completes the space. I was a bit apprehensive with ordering white, but I'm so glad I did! Brightens up the patio, and creates so much shade since it's 9 feet.
These are so magical at night, love how they don't require batteries since solar powered. I was planning to hang them on my tree, but I actually love them spread around the table and bar-cart! Aren't they so lovely?
An outdoor rug is essential! This is what makes your space so cozy! Take your shoes off, enjoy the indoors, outdoors. Fell in love with this color way!