If you're looking to put together an easy Halloween themed meal/snack for the fam, I've got the perfect idea! I'm teaming up with my wonderful friends at Bed Bath & Beyond to bring you an easy treat (no tricks!) I simply can't get enough of this mini-waffle skeleton maker! I bought a can of pre-packaged cinnamon rolls and placed in the waffle maker for 2 minutes. These create the spookiest, cutest treats that you ever did see! I made an IG REEL here! Did I mention they take two minutes to prepare? My three year old went crazy for this one!
Additionally, I love a charcuterie board — whether cheese, fruit, candy, breakfast, etc. They're so aesthetically pleasing to look at, always a hit with the fam and a fun way to eat a meal together! Simply grab, go, laugh, eat, repeat! Add some spooky spiders, webs, skulls and create a fun Halloween morning! I put a Halloween playlist on Spotify, brought out the witch hats for the ultimate morning of sweet treats! Here's a super cute Halloween tablecloth that I bring out each and every year! These custard cups are used daily in my household. Perfect for dips, desserts and maple syrup for your skeleton pancakes!
Don't forget to checkout these Halloween themed posts:
---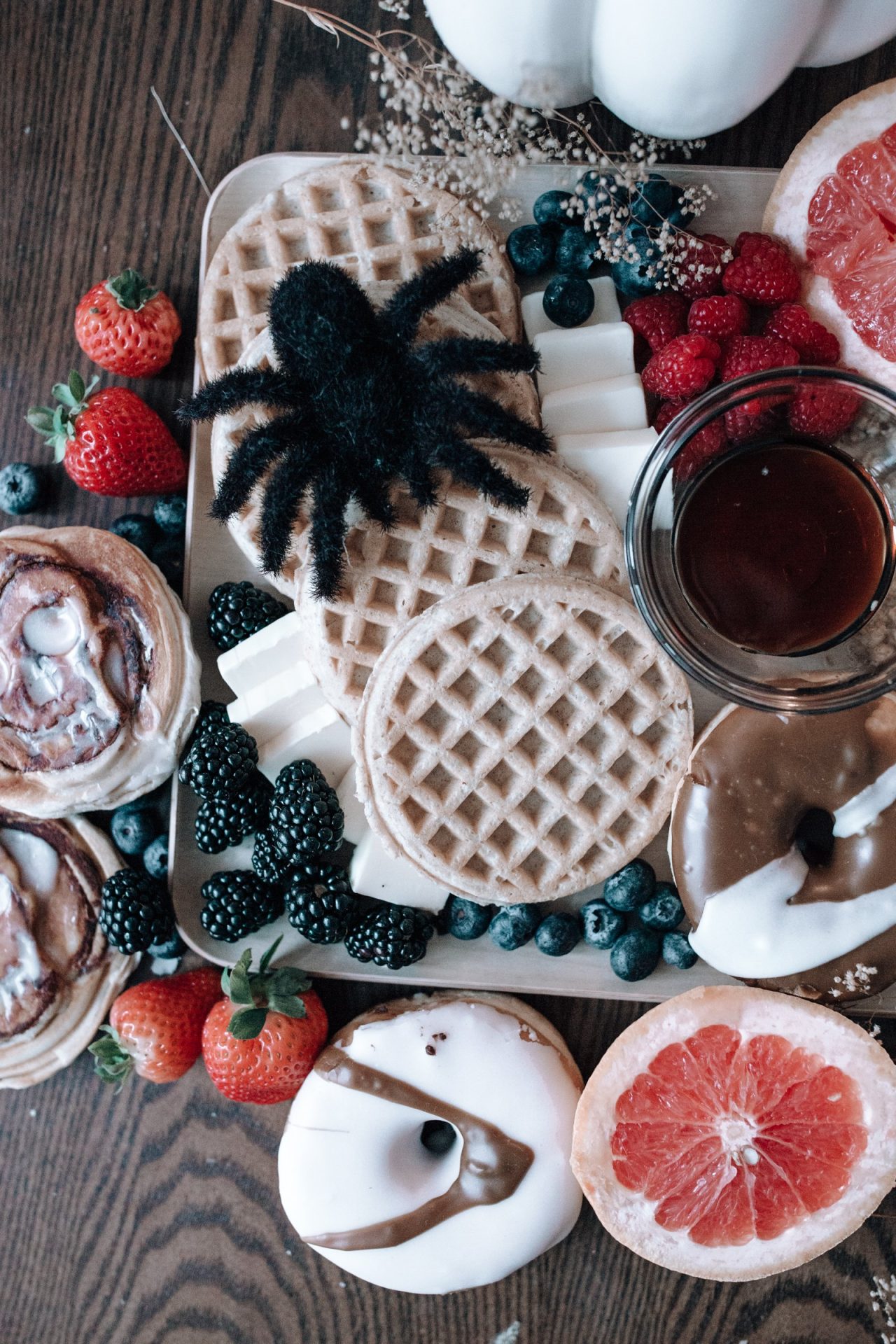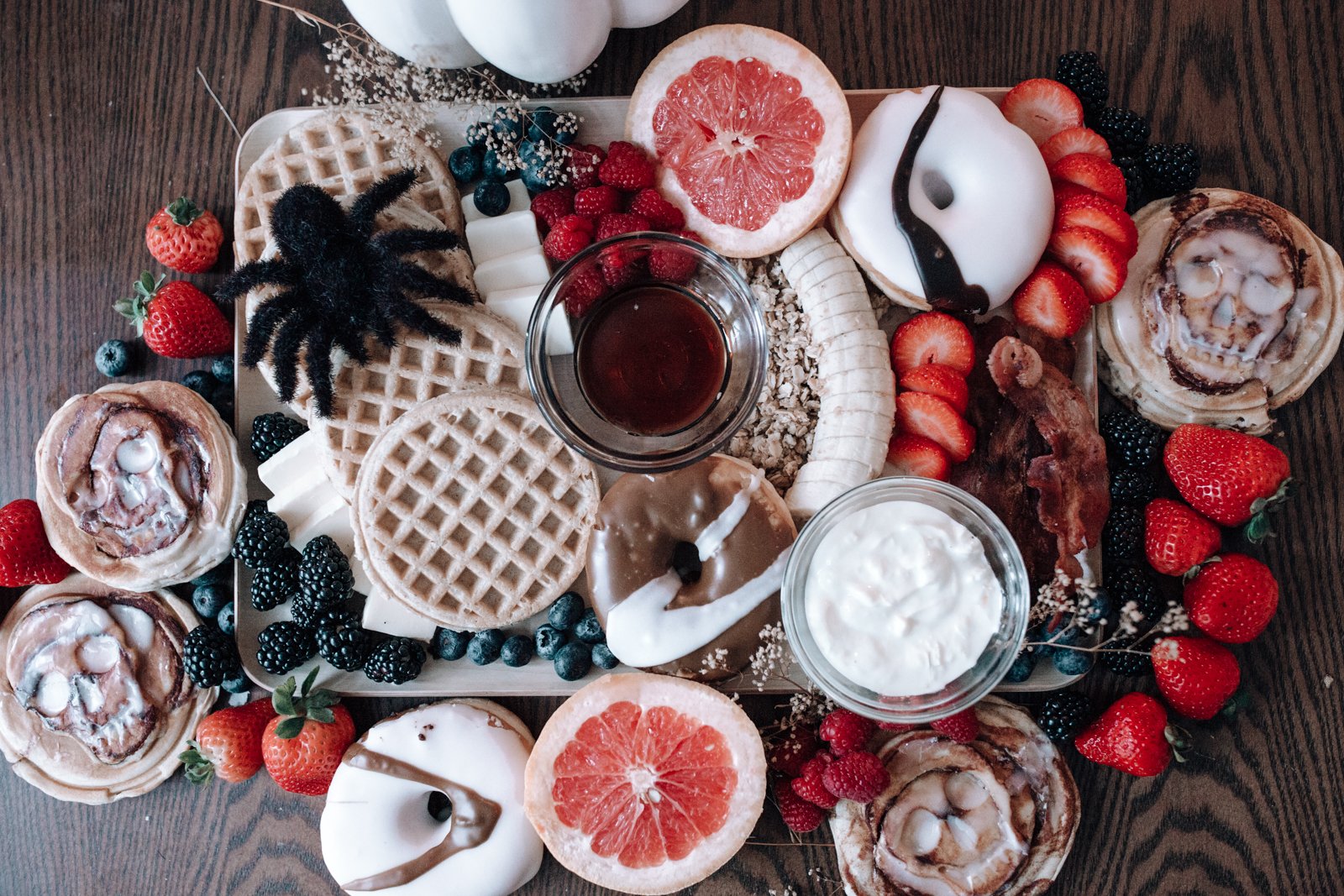 Thank you to Bed Bath & Beyond for sponsoring this post! So grateful for our continued partnership!