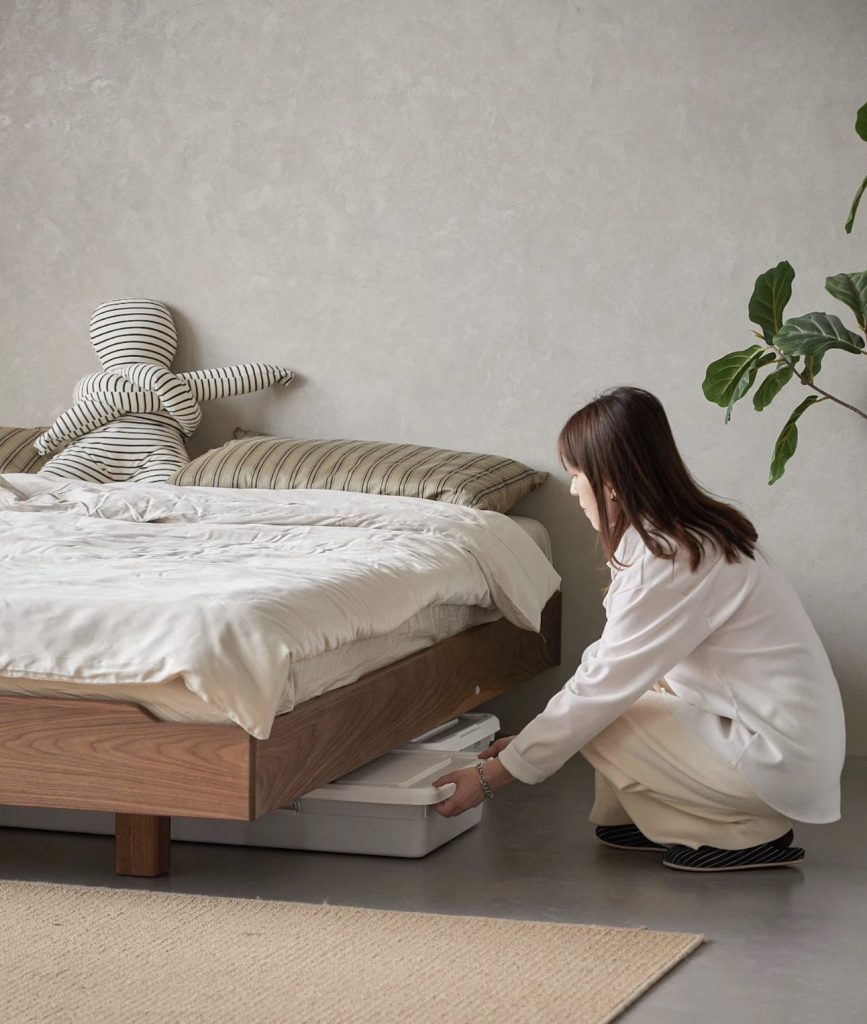 Swapping to a platform bed is the perfect way to give your bedroom a sleek, modern makeover. The natural low-profile shape of these bed frames helps any room appear bigger. 
We've compiled a list of our favorite platform beds below. Check them out and find your next perfect piece of furniture.
What is the point of a floating bed?
Floating beds are a great option for people with smaller spaces. This will help keep that minimalistic vibe. Most floating beds will include an option for underneath storage – a great way to keep things out of sight!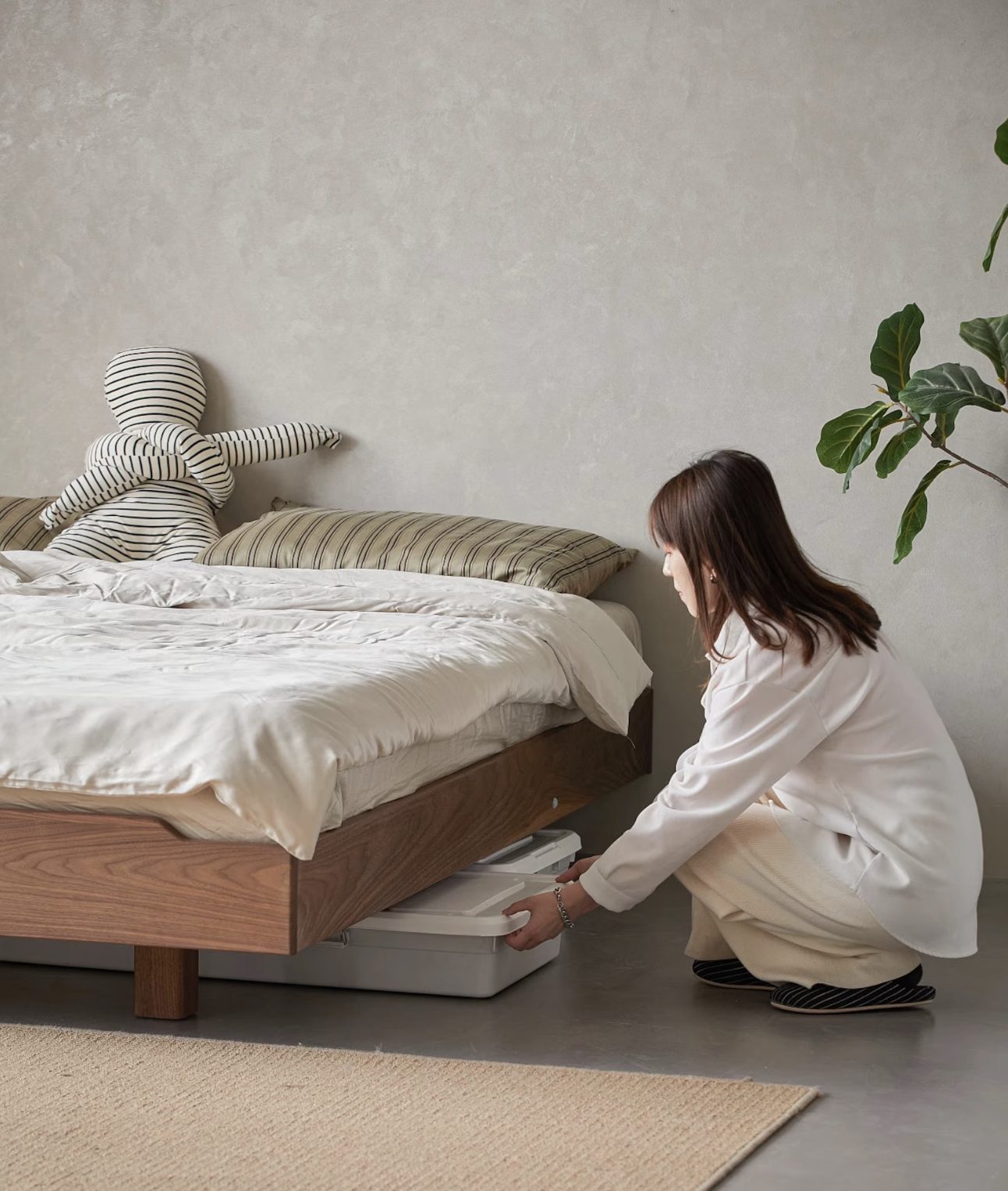 Are floating beds strong?
Yes! High quality floating beds are really sturdy! Some do come with weight restrictions (so make sure to check website description) but an average queen size floating bed can usually hold at least 500 pounds.
Floating Bed
This low-profile bed floats on a recessed plinth base. Mia's cushioned headboard and finished back allow you to place the bed anywhere.
The King Raines platform bed boasts clean lines highlighted by a solid bamboo frame and a beautiful two-tone gray wood grain finish. The headboard's changeable cushions feature washable coverings for easy cleaning.
Available in sizes twin – California king
This floating bed is as sturdy as it is cool. Guests will wonder how you got your bed to float Control the RGB lights with the included remote or via an app on your smartphone.
The Aristocles platform bed offers a sleek, low profile that allows you to ditch the box spring. The laminated walnut finish gives its design a warm, natural feel.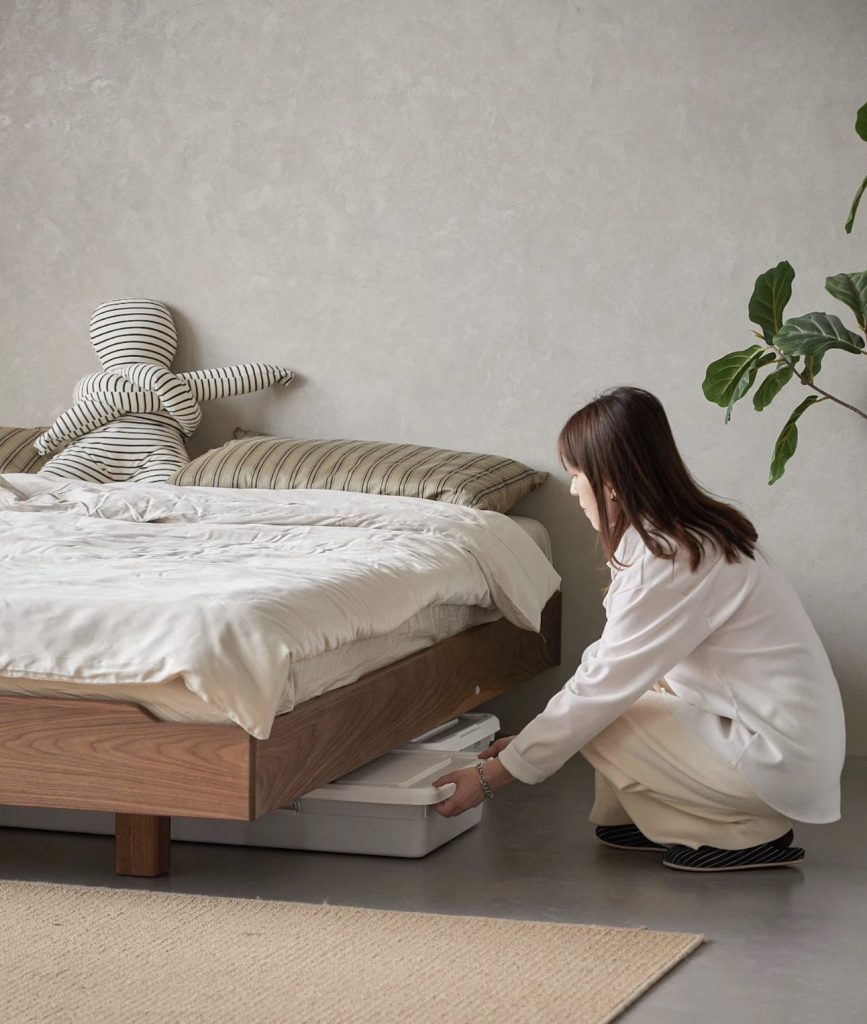 Available in sizes twin – California king
The Piper platform bed is elegant yet minimalistic. Crafted from solid wood by a small business, this bed is fully customizable!
Available in sizes twin – California king
Every bedroom will look charming with the Madrit platform frame bed. It's constructed of solid wood with an oil finish. Request any wood or any finish!
Available in sizes full – king
The Brooks bed boasts a solid wood frame covered in wire-brushed veneer for the lived-in look we all love. Its extra large headboard provides the perfect amount of support.
Available in sizes queen – king
This beautiful modern bed is crafted in solid oak with a beautiful finish. Its straightforward, natural lines are perfect for creating the perfect, peaceful bedroom.
Available in sizes twin – California king
The straightforward style of the frame makes it ideal for any bedroom. This hardwood bed frame has a perfectly slanted headboard and copious room for under-bed storage. Matching side table attachments and under-bed storage boxes are available for an additional cost!
Available in sizes full – California King
This platform bed boasts a large headboard with two integrated nightstands. Utilize the two cantilevered shelves with discreet cord cutouts to plug in your preferred electronics.
Available in sizes queen – king
This understated design by Jannis Ellenberger features cerused oak as its focal point. Unexpected elements, such as the elegant bullnose edges and a contemporary light oak finish, draw attention to the straightforward construction.
Sydney is a low-profile solid platform bed frame that boasts modern elegance. This bed looks as though it is floating thanks to its slim, recessed legs.
Available in sizes queen – king
Give your bedroom a sleek, modern makeover with this low-profile bed. The Braidford's subtle form and short metal feet complement decorating styles from modern to minimalist.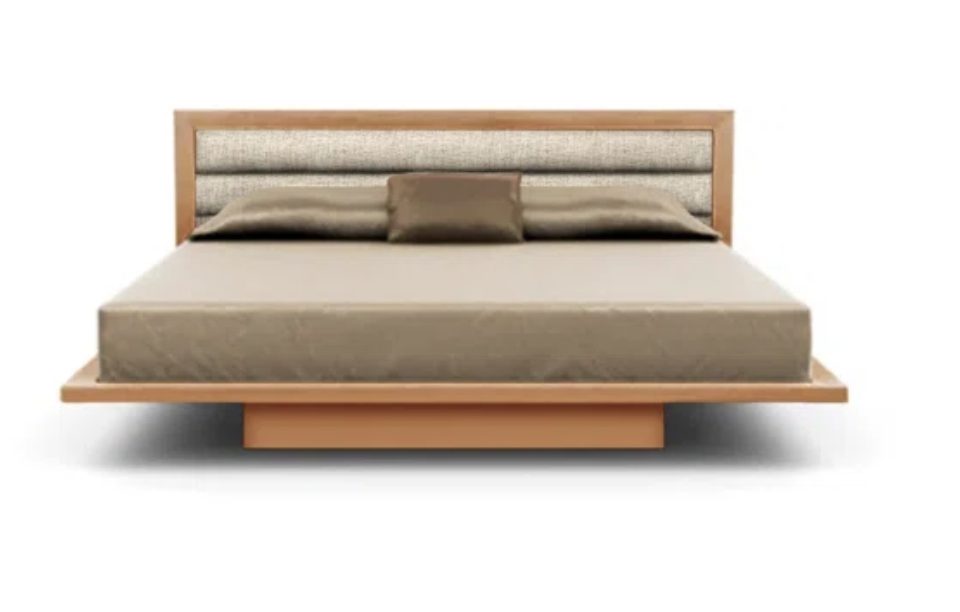 Available in sizes queen – California king
Crafted from solid wood with a beautifully upholstered headboard, the Moduluxe platform bed complements any bedroom design. Its recessed platform will make you feel like you're sleeping on cloud nine.
This bed is also available with an unupholstered wooden headboard!
Platform beds aren't just a solid design choice, they are also more solid than other bed frames because of their extra-sturdy, flat platform. This makes them great for those who toss and turn or require a bed with added stability.
Final Thoughts
We hope that one of the above-listed beds catches your eye and lands a starring role in your bedroom design!