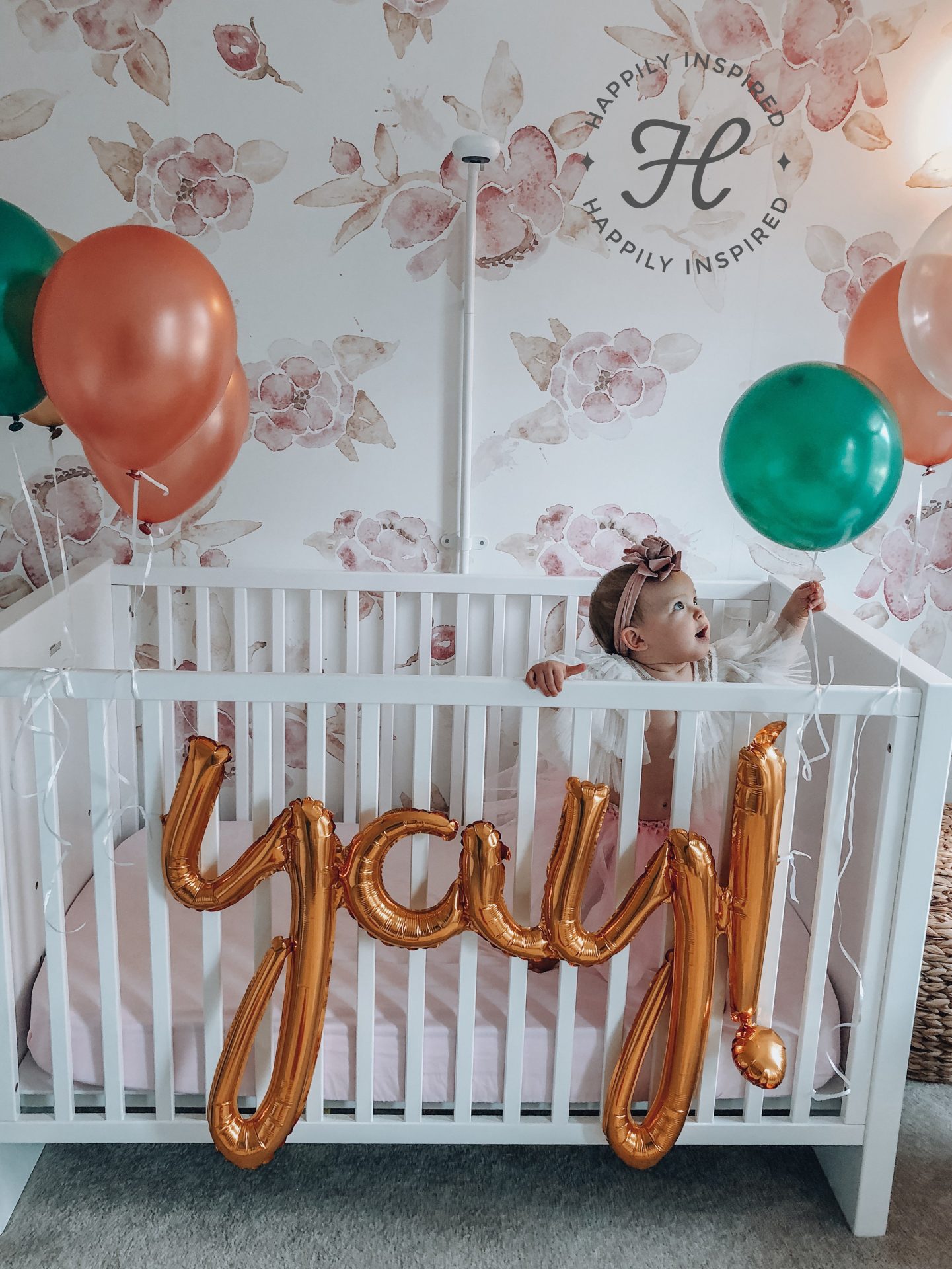 I've searched high and low for the best baby monitor and I finally found the 'one' (insert applause) Seriously, I've gone through my share of baby monitors and they've all let me down. From poor picture quality, bad connections, lagging issues — you name it. I was becoming so incredibly frustrated during my search. I've realized that 99% of baby monitors have been relatively untouched since the beginning of time. Yes, we have cars that drive itself but I can't even get a signal on a baby monitor! Frustration was brewing, until I discovered the … 
NANIT BABY MONITOR
The holy grail of baby monitors. The 'Tesla' of baby monitors and the cure to my never ending search saga. It's futuristic, modern technology and everything I wished for and then some. I know this sounds incredibly gimmicky, but it's anything but that. I'm just so excited to have finally found something that actually works. After using it for close to 2 years, I'm finally sharing my full HONEST Nanit baby monitor review! AKA: the best baby monitor EVER. I've also shared more of my baby essentials here (50+ items that made life so much easier!) The design is sleek and modern. I love that the wires are hidden so it's not a threat to the child. The overhead camera allows you to see every inch/nook of the crib/bed. Such a game changer.
The Nanit baby monitor is basically a smart computer that analyzes sleep patterns. It offers insights/tips/coaching to improve quality of sleep for the entire family. I honestly thought it was too good to be true, but here we are — 2 years later and I'm still just as excited about it! It even got 'Best Inventions of 2018' by TIME Magazine which is so well deserved. It's certainly making waves in the baby space for all the right reasons.
PURCHASE THE NANIT BABY MONITOR ON AMAZON, POTTERY BARN AND NANIT WEBSITE. 
It even got 'Best Inventions of 2018' by TIME Magazine which is so well deserved.
---
Some of my favorite Nanit Baby Monitor features:
Watch anytime, anywhere! Connected via WiFi and app — you can watch your baby at all times. Whether on the go, at work, or in the next room. Background audio even lets you hear baby while in other apps, or when your screen is locked. I use this setting at night. So long annoying wires, and weak signals.

Two Way Audio Communication (Nanit Plus only): Talk to your baby via app to soothe them! Such a fun addition!

Nature Sounds: Looking for some white noise? Play the handy nature sounds to soothe baby yet again!

Overhead camera wall mount so you can see a 360 view of the crib. You can also buy a separate (multi-stand mount) to take with you on-the-go. Simply pop out the camera from the wall mount, and pop it into the stand. Couldn't even be easier!

Humidity and temperature feature is a huge plus!
---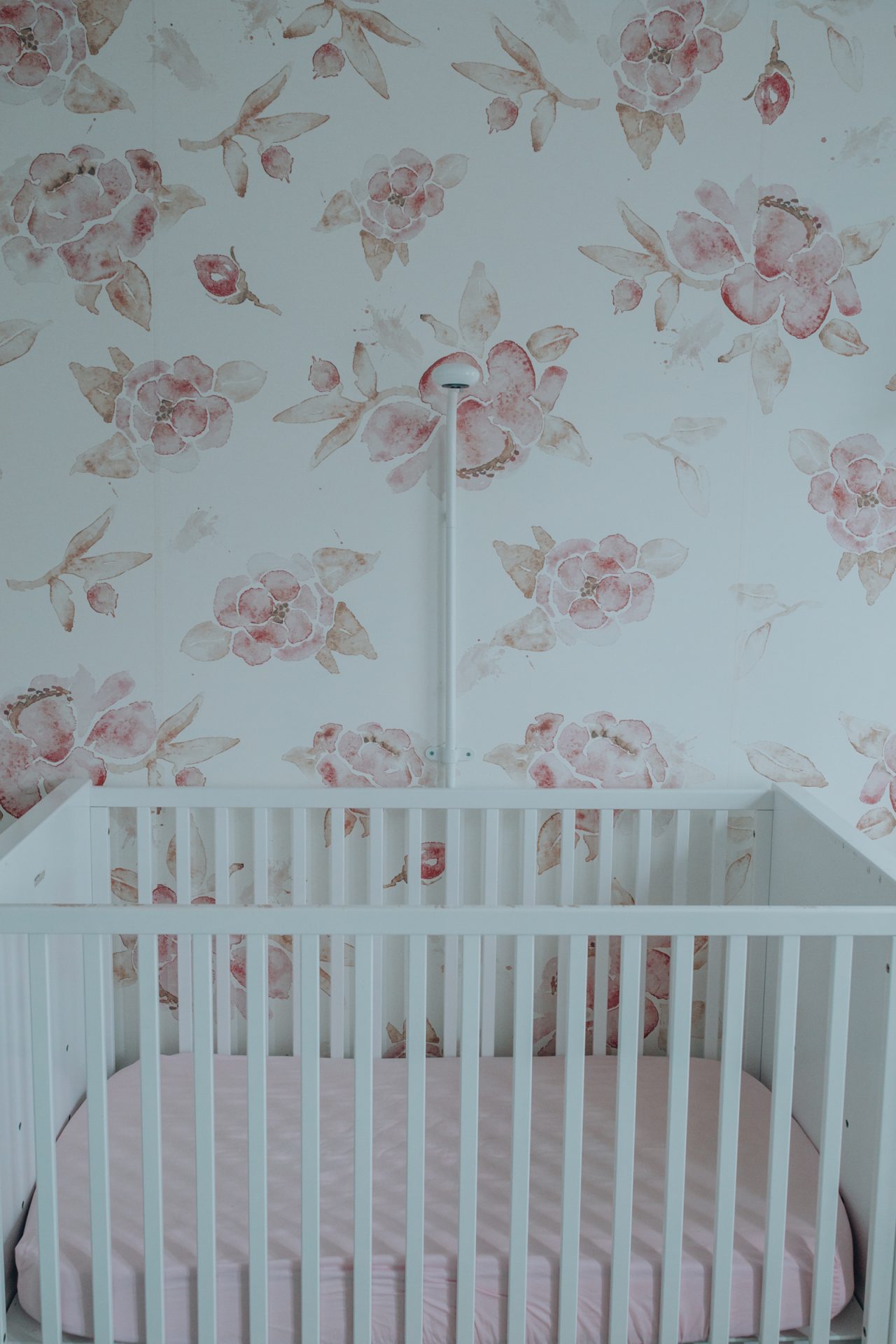 BABY MONITOR APP:
The Nanit app is available for free in the IOS and Android store and is where all the magic happens! I'm sharing a breakdown of what the app includes, and why it sets itself apart from everyone else! PS: If you have to have a physical separate baby unit, this baby monitor isn't for you. I don't mind using my phone because it comes with me everywhere, but I know some people who like it the old fashioned route — just FYI!
NANIT BABY MONITOR LIVE FEED
Here's a picture of what the live feed looks like. I love that it displays the humidity and temperature. You can take pictures of your baby, turn the night light on (which is angled upward so it doesn't shine in the baby's face) and here you select whether you want background audio (if you're outside the app), regular audio or muted audio.
NANIT BABY MONITOR ACTIVITY:
This is where it gets good. Scroll through to see what your little one has been up to. Perhaps they woke up when you were in a deep sleep and you didn't catch it? The Nanit captures sound, motion, and everything in between. See a sped-up version of the Child's previous night — wake up, movements, caregiver detail, etc. You can actually go up to 30 days back with the 'standard Nanit Insights package', and up to 1 year back with the 'Unlimited Nanit Insights Package'. If you purchase the Nanit camera, you get 1 year of Nanit insights for FREE! (video history + sleep tracking & coaching). Any time the Nanit captures an 'insight' it also records video so you can see what they were doing (whether crying, rolling over, etc). It's such an amazing feature to have!
---
NANIT BABY MONITOR DASHBOARD:
This is an easy snapshot of the sleep stats. Here you can view another video of the 'day' and 'night' in sped-up motion. It also includes an overall score of sleep efficiency (Harlow's at 93% – my girl!) how many times you visited the child, total time in crib, total time asleep, etc. It even includes a summary of your baby's position in the crib throughout the night using infrared technology. Most common in 'red' to least in 'green'. I mean, can you even believe this technology exists? IT'S SO GOOD! Best baby monitor of all time!
NANIT BABY MONITOR SETTINGS:
This is where you can add people (babysitter, nanny, grandma, etc) to the app! You can even add customized controls for each user and turn off accessibility at any time. It's beyond easy to set up. I love that you can add people/family from out of state so they can admire them from afar. Nothing cuter than a sleeping babe!
NANIT BABY MONITOR TIPS AND TRICKS
Those beginning days are tough (especially as a first time mom) and I absolutely loved the tips offered. These are generated based on the sleep efficiency, etc. We started putting Harlow down to bed at 63o PM and she sleeps for 12 hours! I definitely learned that 'sleep breeds sleep' and that rest is essential for developing babies and toddlers.
---
BABY BREATHING MONITOR
In addition to the Nanit Baby Monitor, they just released breathing wear. You can actually monitor your baby's breathing motion simply by reading the customized patterns on the fabric. It synchs to the same app and brings an extra peace of mind. You can read more about it here!
---
FOR MORE BABY GOODNESS //
50+ baby registry must haves // baby sleep essentials // the best 1 year old birthday gifts // Kim Kardashian's favorite baby products