Curious about the buzz around a bubble couch? Wondering if they're more than just a passing trend? We've got you covered. Explore the allure of bubble sofas and find out why they're the perfect choice to elevate your home decor and keep you in high spirits.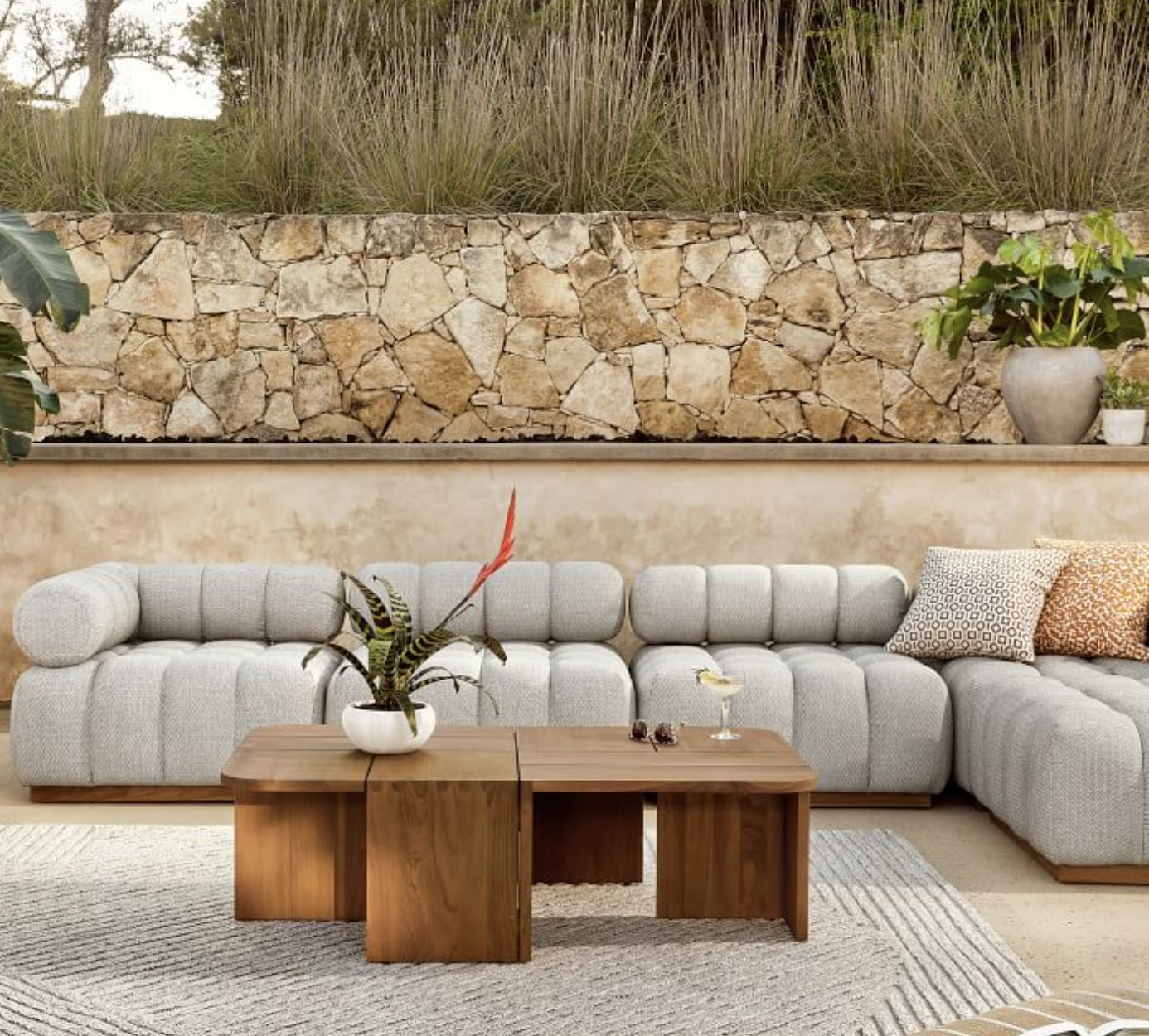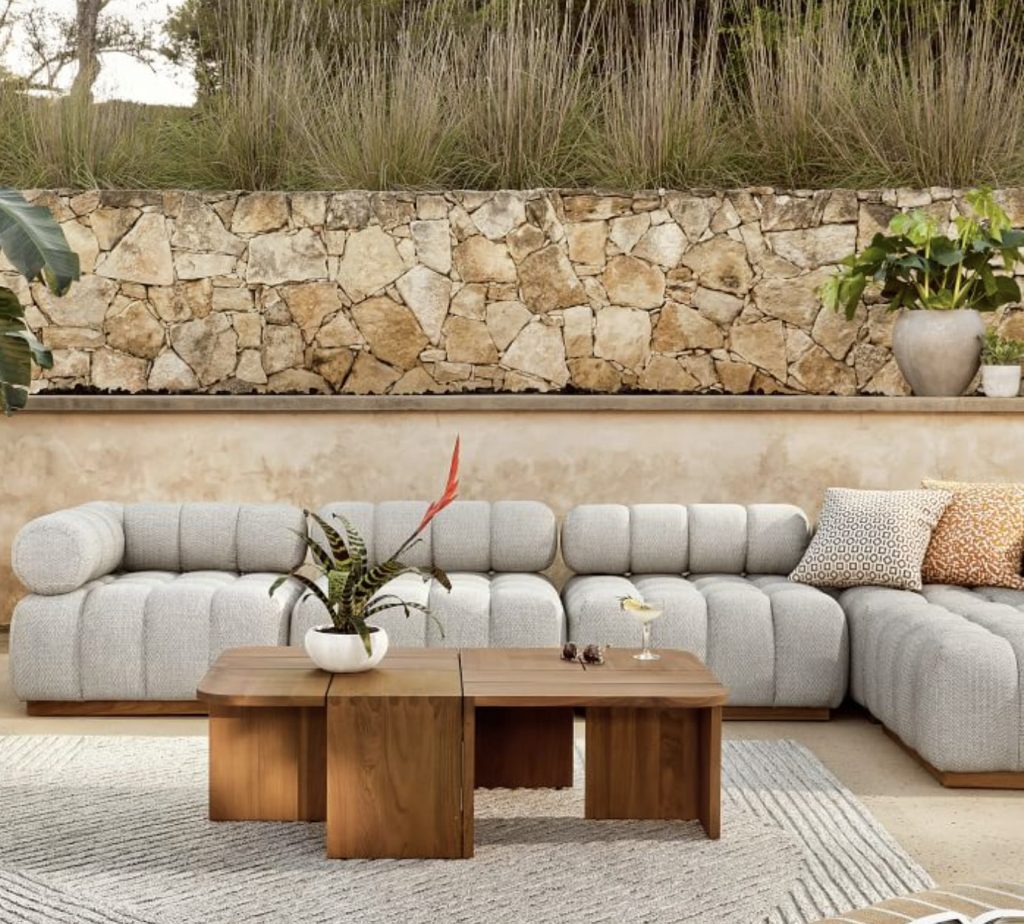 What is a Bubble Sofa?

A bubble sofa is a unique and trendy type of sofa known for its distinct design featuring a curved or rounded backrest, resembling bubbles. These sofas have gained popularity, especially on social media, due to their eye-catching appearance and contemporary style.

They offer a modern and playful alternative to traditional sofas and often come in various colors and materials to suit different interior design preferences. Bubble sofas are designed to provide comfort while also serving as a statement piece of furniture in your home.

They can be an excellent addition to a living room, lounge area, or any space where you want to create a fun and inviting atmosphere.
10 Best Bubble Couches
Here are ten of our absolute favorite bubble sofas to freshen up your space:
1. Pink Bubble Couch Sectional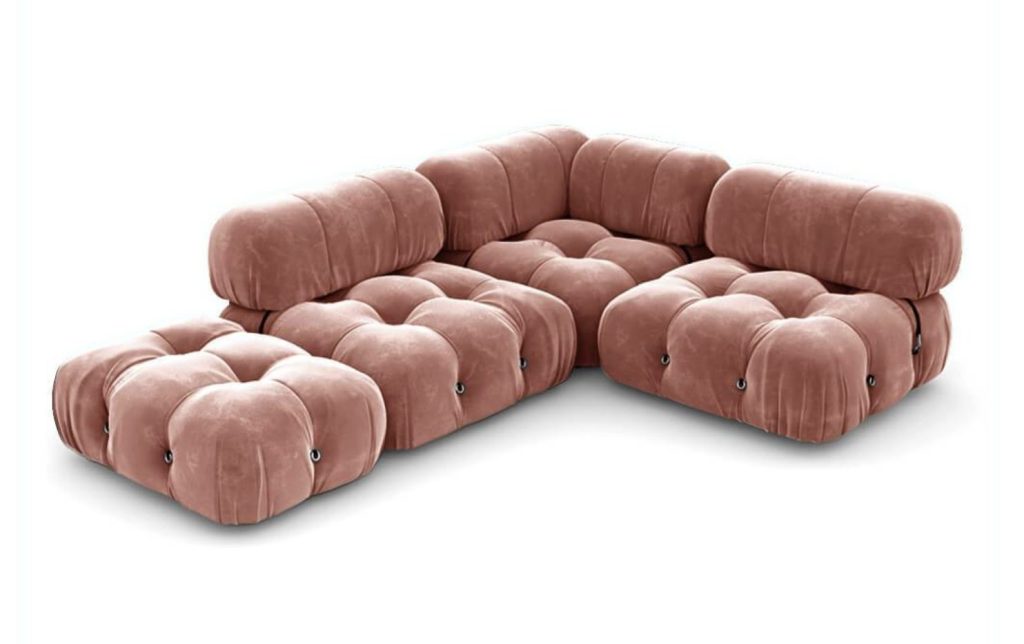 If you're on the hunt for the perfect show-stopping bubble sofa you can sink into for hours—look no further than the Mario Bellini Sofa. This gorgeous design features a classic L-shape with high back walls for lumbar support. One of the things we love so much about this bubble couch is just how customizable it is. You can choose several different kinds of fabric like velvet, boucle, Chenille Helios, and even aniline leather. 
It doesn't end there though, if you're willing to wait a bit longer for a custom order then the sky is the limit when it comes to colors and fabrics.
2. Modern Bubble Couch Sectional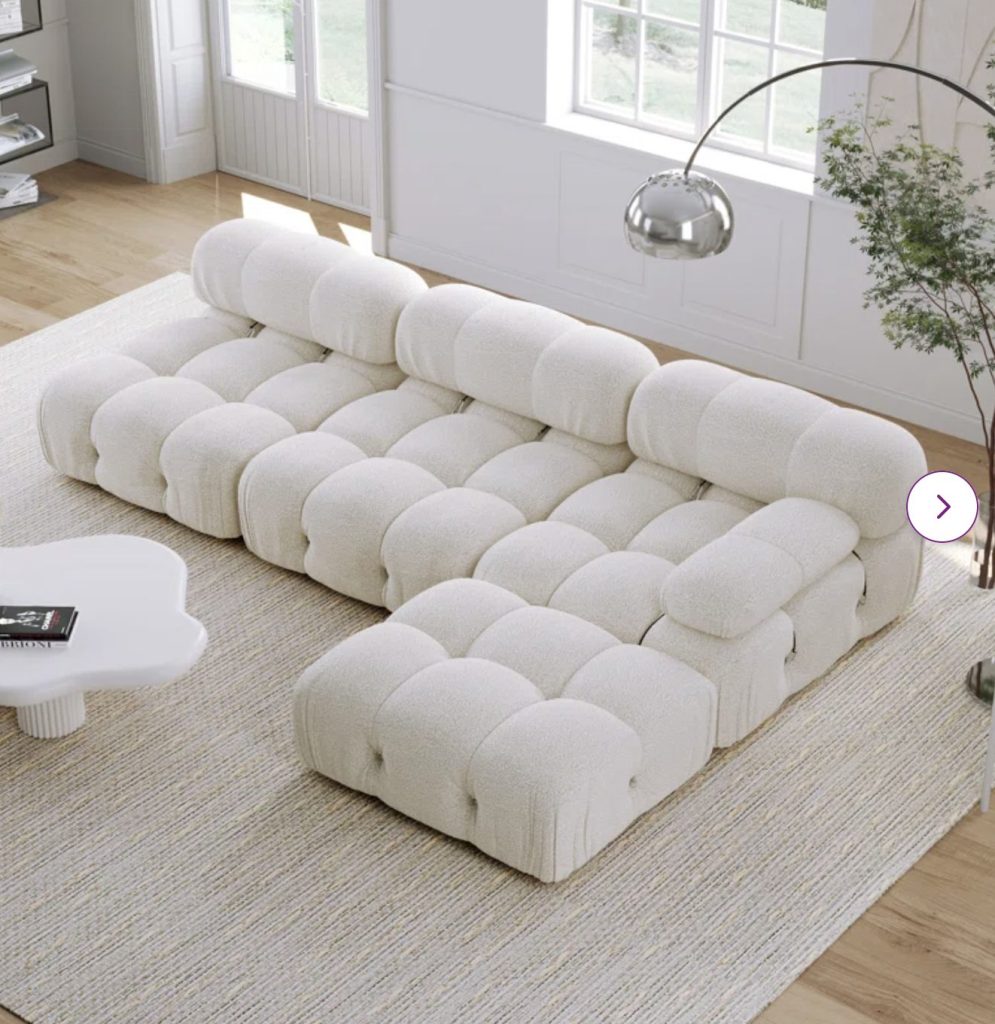 The Daniel Junior—4 is a four-piece modular design that features gorgeous deep tufts and a wide and sturdy back support. This design is available in four different velvet color options—white, dark green, gray, and pink. If you're worried your bubble couch won't offer as much support as you need, don't fret. This sofa offers a moderate amount of support to keep you from feeling swallowed. 
3. Catania Bubble Sofa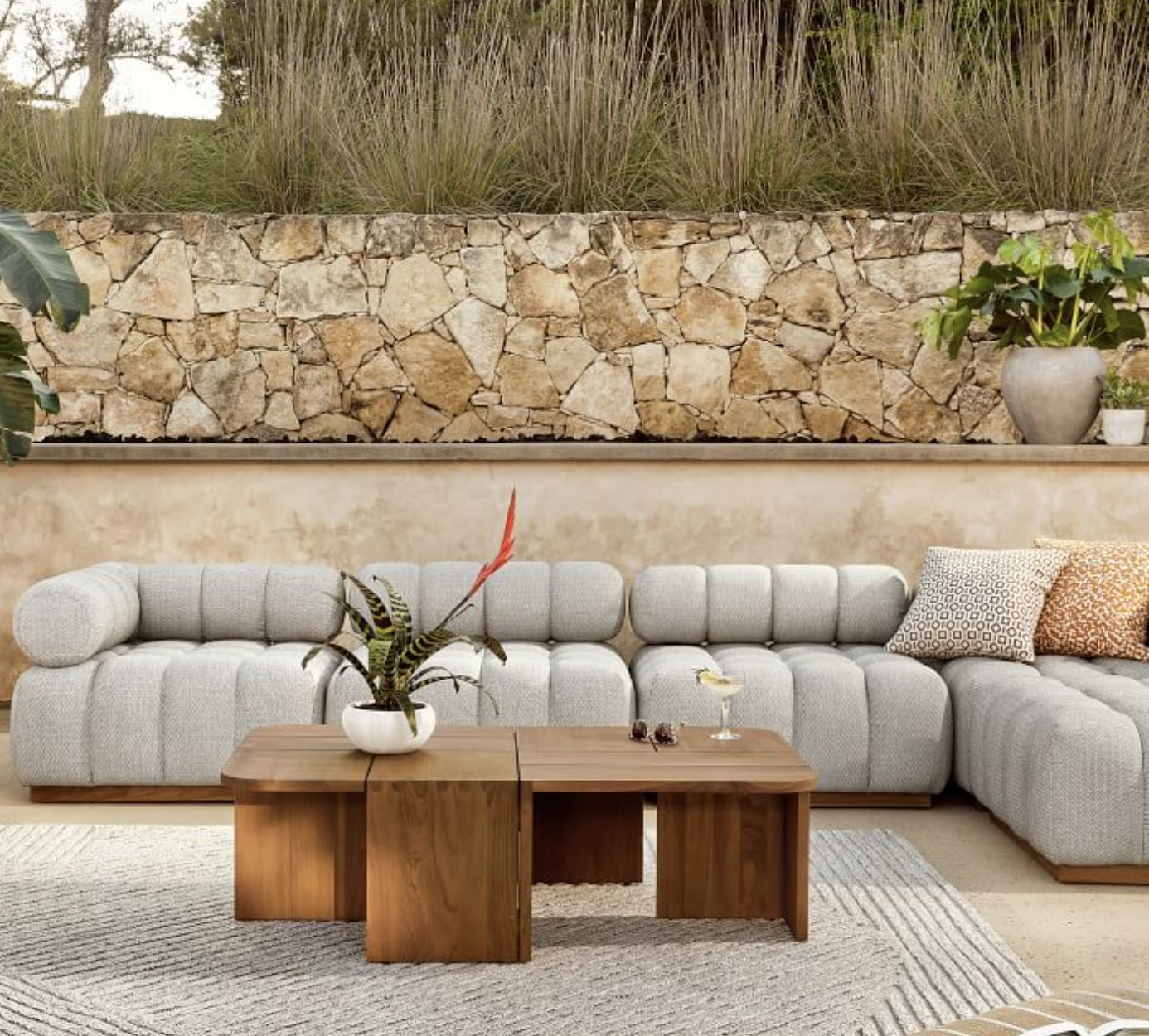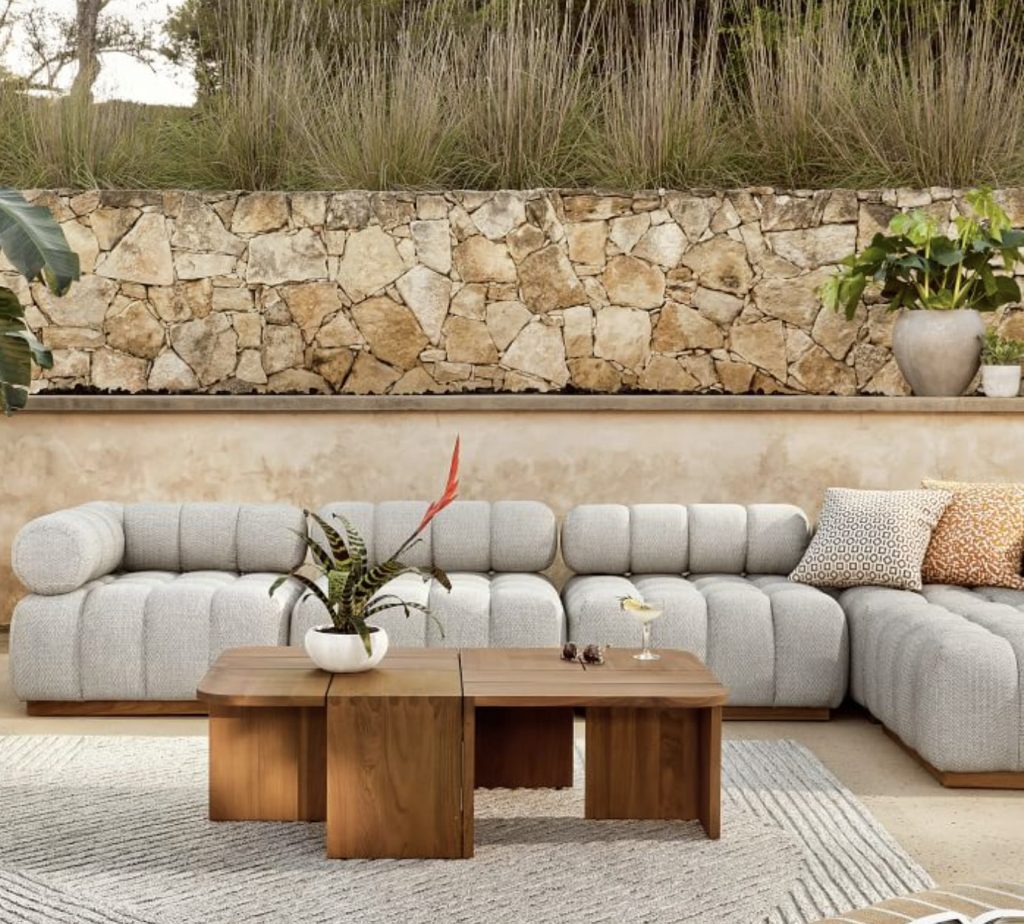 The Catania Sofa is an elegant spin on the classic bubble-style couch. The best part is that this sofa is designed to be used both indoors and outdoors so you won't have to worry about it getting wet or worn by the sun. It's crafted with FSC-certified wood, so you know it's of the highest quality and completely sustainable. Each of the pieces of this sofa is modular so you can mix and match and create the sofa of your dreams.
4. Fitz Tufted Couch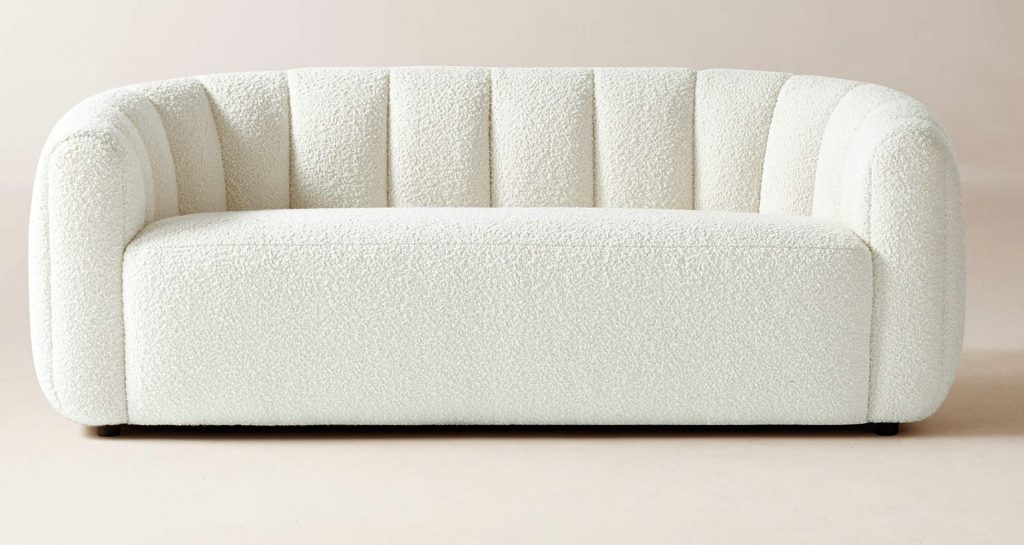 Love classic art deco style but looking for something a bit more playful and modern? That's where the Fitz Channled Loveseat comes in! This gorgeous boucle sofa features a tall back and seamless armrest to keep you comfy and supported. This sofa is also completely contract grade so you'll never have to worry about it falling apart under the normal wear and tear of daily life. 
5. Curved Bubble Couch
If you love the playful design of the bubble couch and you're truly looking for a place to sit and visit for hours—the Marlow Sofa could be the design for you. The curved back design creates the perfect crescnt shape to sit back and chat. Not a fan of the curved design? The Marlow Sofa also comes in an L-shape and a curved chaise sectional as well!
6. Green Bubble Couch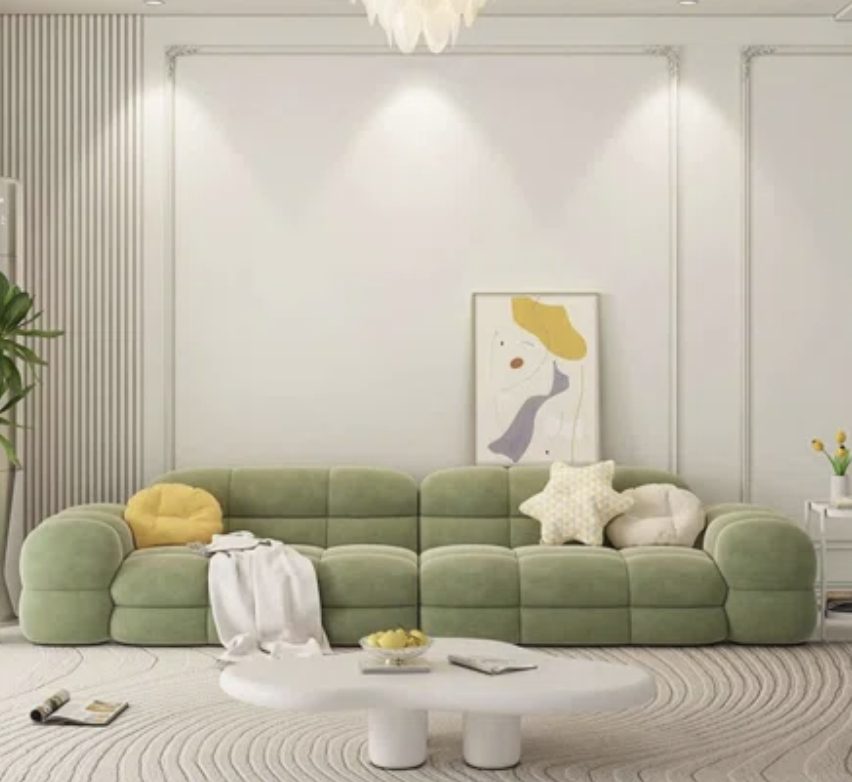 The Awbree Sofa is the perfect spin on a modern and minimalist bubble sofa while still embracing the playfulness of the beloved bubble couch. The large backrest and armrests provide tons  of support while the deep tufting gives you the feeling of sinking into a cloud. Choose between the three-person sofa above or the slightly smaller loveseat for a cozier quaint space.
7. Orange Bubble Couch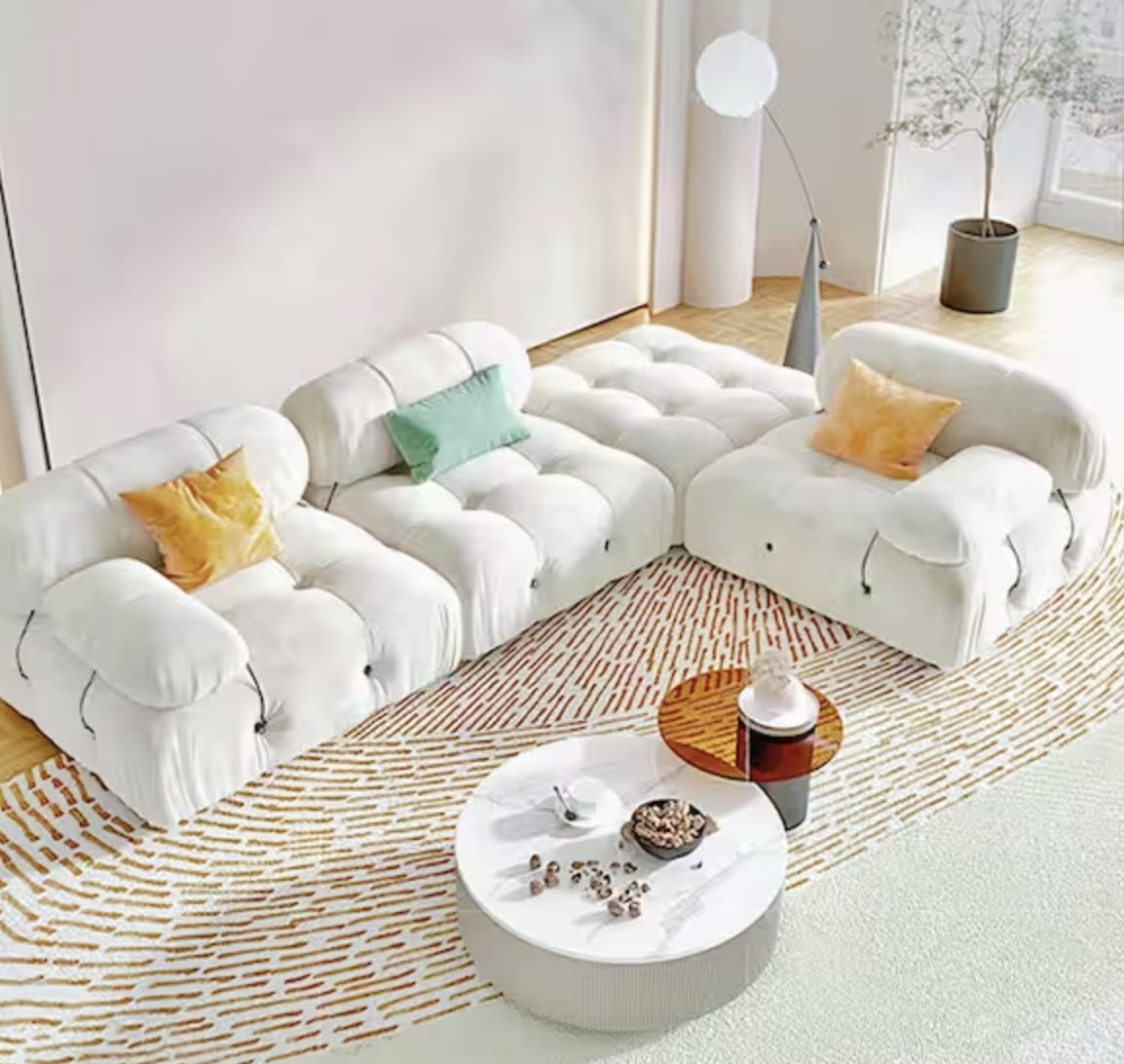 If you've been searching for a fully modular couch that can be rearranged to fit your ever-changing needs, the Teddy Chesterfield Couch does exactly that. This completely modular design lets you completely swap around not only each individual section but also the backrests and armrests. It's available both in three colors. Our favorite being the orange bubble couch!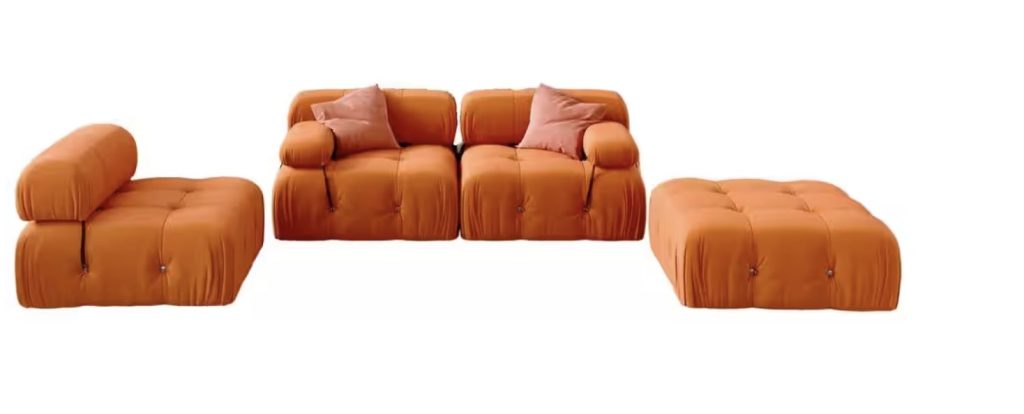 8. Belia Sectional Sofa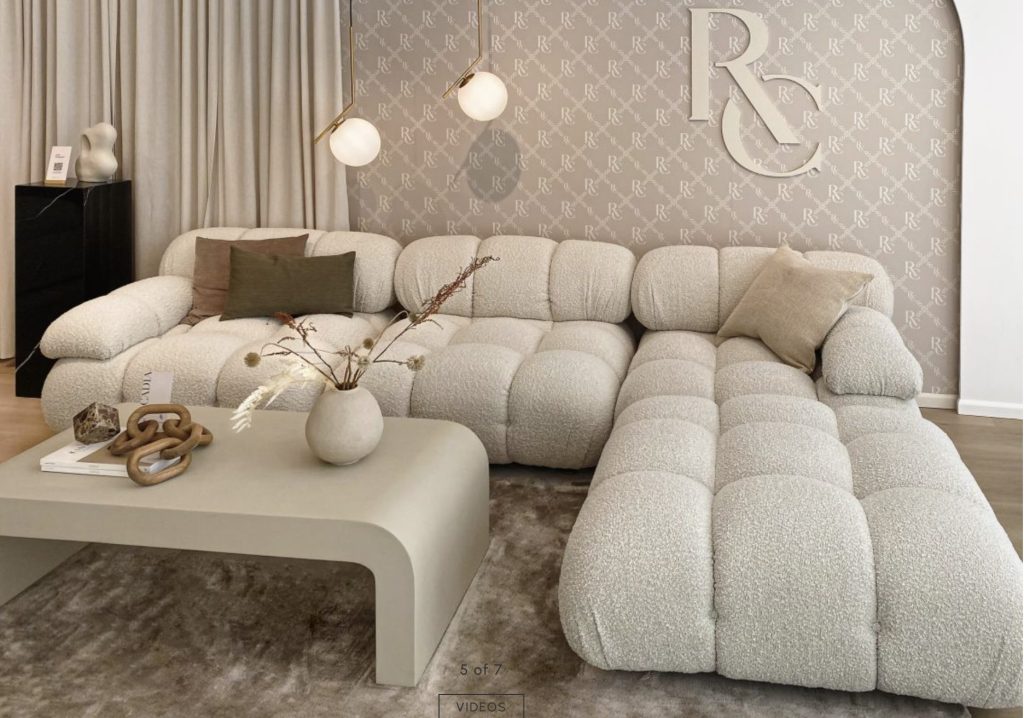 The Belia Sectional Sofa is the perfect balance between fun, playful, and sophisticated design. The deep tufting and boucle upholstery give this sectional an air of elegance, while the classic bubble design is both fun and playful. This sofa comes in an array of gorgeous colors so you can perfectly match it to your space.
9. Modular Bubble Sofa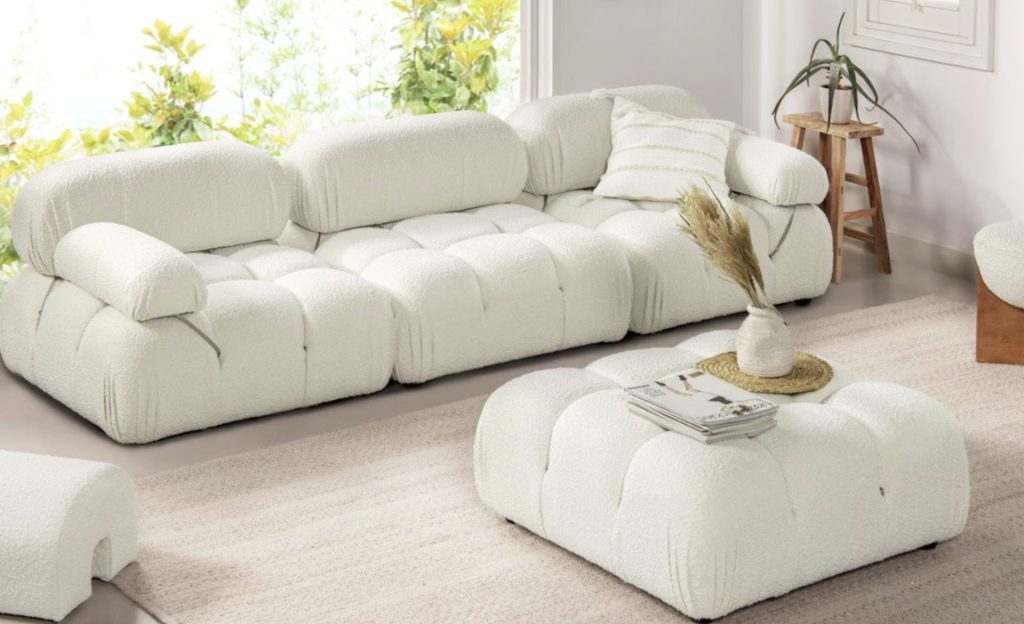 Flex your space with the gorgeous modular bubble couch! These seats are highly customizable, allowing you to create any seating configuration you desire. Whether you prefer a long 4-seater sofa, a reversible L-shaped sectional, a 3-seater sofa with a lounge chair, or any other arrangement, our bubble seats make it possible.
The unique rings and carabiner hardware enable you to design your very own bubble couch effortlessly. This sofa-in-a-box is designed for easy transport through narrow hallways or stairways, and it's a breeze to set up with just a few cushion hooks.
10. BSYEIO Bubble Sofa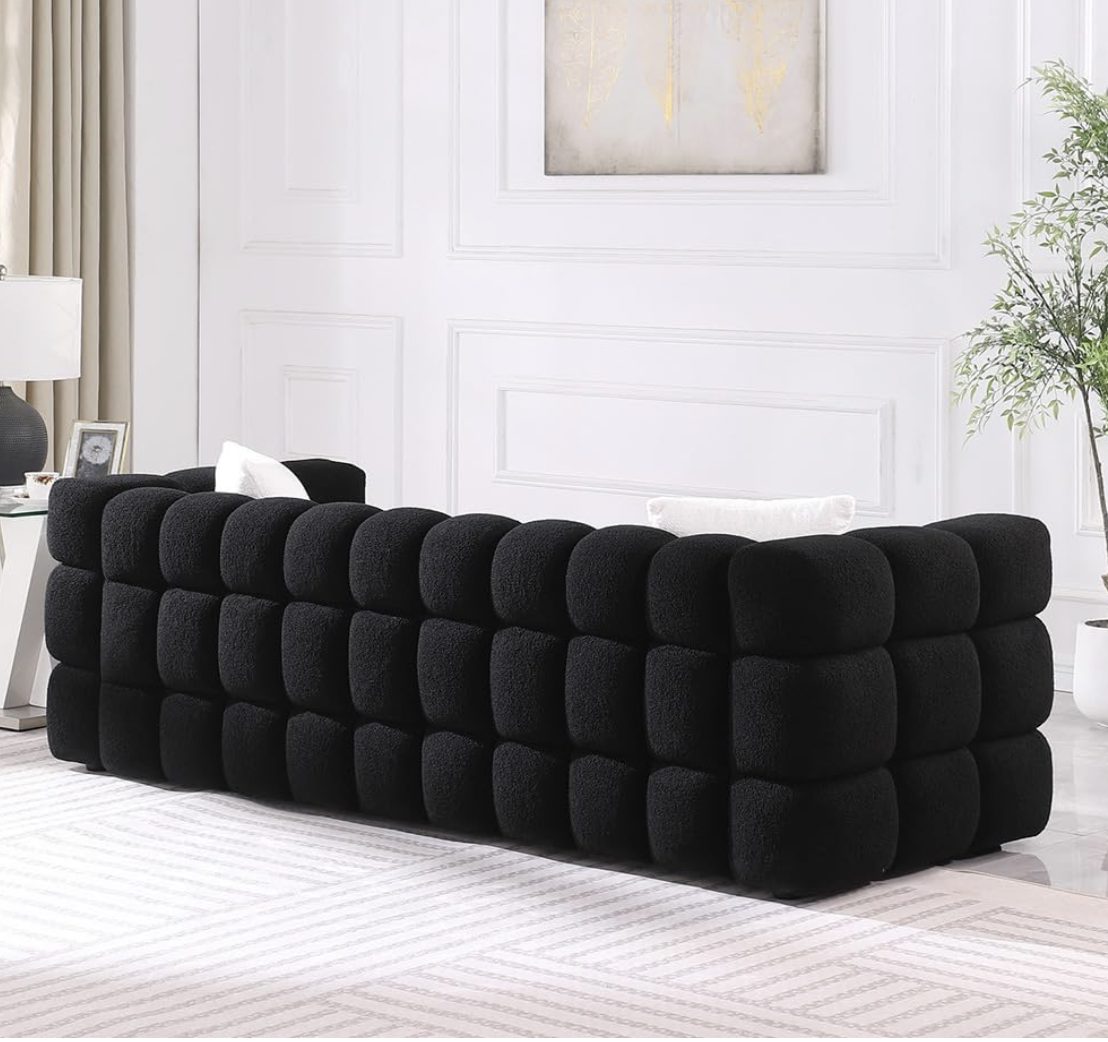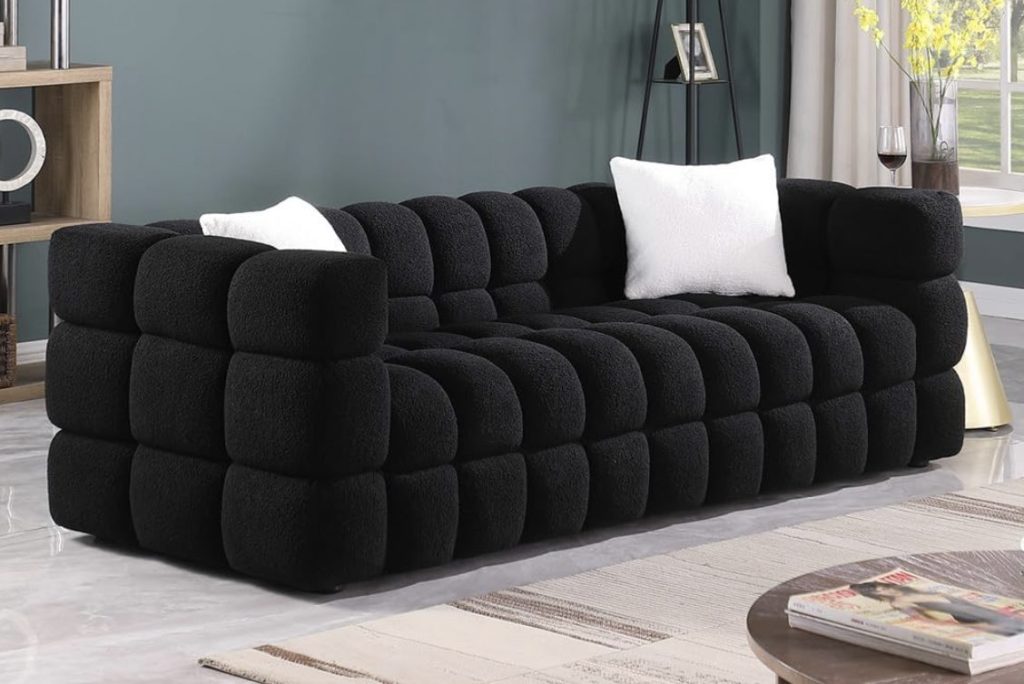 If you've been searching for the perfect bubble loveseat for your space, this BSYEIO Bubble Sofa is the perfect blend of elegance and playfulness in an affordable package. At 84 inches long, this sofa is the perfect size for two people to sit without feeling cramped. The high back and armrests provide plenty of support—perfect for curling up for hours. 
While it may be scary to invest in trending design pieces, these bubble couches can seamlessly blend into any modern, maximalist, minimalist, and contemporary design. We have a hard time believing these sofas will become outdated anytime soon. 
Are Bubble Couches Comfortable?

When buying a couch, consider if it's comfortable for binge-watching, lounging with friends, or family gatherings. Some find bubble couches lower, which might not suit those with knee or hip issues. But if height isn't a problem, they're incredibly comfy, like an upgraded bean bag chair from your 20s.