Spoiler alert: Yes. The article sofa is worth the hype.
ARTICLE COUCHES. EXPLAINED.
Initially, my husband was skeptical because Article is an 'online-only, direct-to-consumer company' – which means: you guessed it, no testing it out for yourself. This direct relationship is important because it's still beautiful, modern furniture at unrivaled value, but it's up to 30% better than traditional retailers. Here's my favorite part: so long are the days for waiting 6 months for furniture deliveries. Most Article items are ready to ship (backorders rarely exceed 4 weeks) and that's a huge win for this impatient, instant gratification Gemini. My sofa came in the height of a pandemic in under 6 weeks. That's unheard of.
If you aren't familiar with Article, they offer beautiful, modern furniture for living room, bedroom, dining, outdoor and beyond. Coffee tables, light fixtures, full length mirrors, you name it. They don't have showrooms, or traditional sales associates which makes it more affordable to us. Yes, please. Most items come in a variation of fabrics, textures, and colors which makes deciding, well, really damn hard. As seen in Forbes, The New York Times, Apartment Therapy & more.
As of late, my home decor gravitates toward neutrals which is why I settled on the Sven Birch Ivory sectional in fabric. They also have leather and velvet options (in this same style) which are drop-dead gorgeous. With 2 kids under four, I swapped my design-buds for something kid-friendly, and easy to clean. Honestly, can't go wrong. She's a beaut.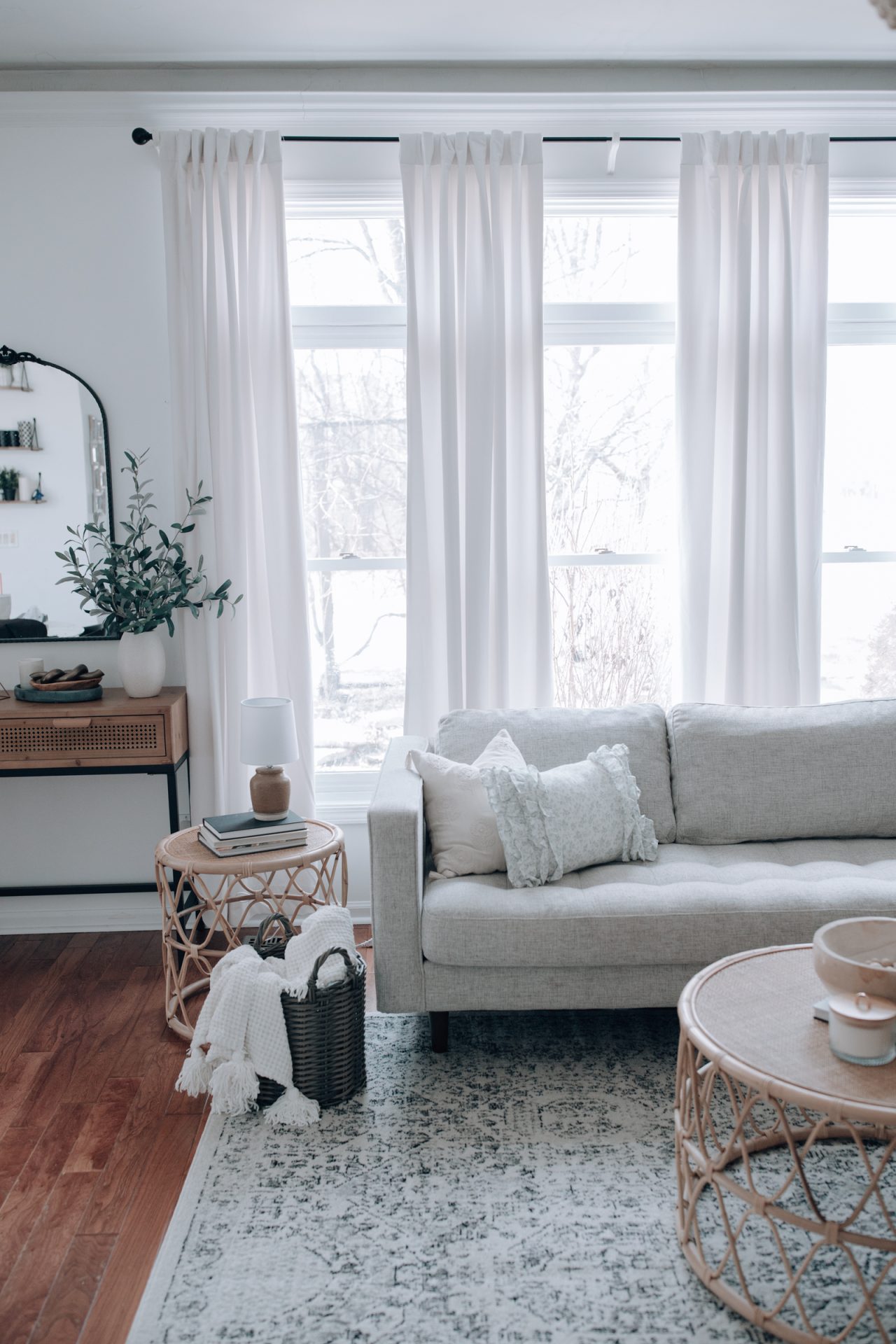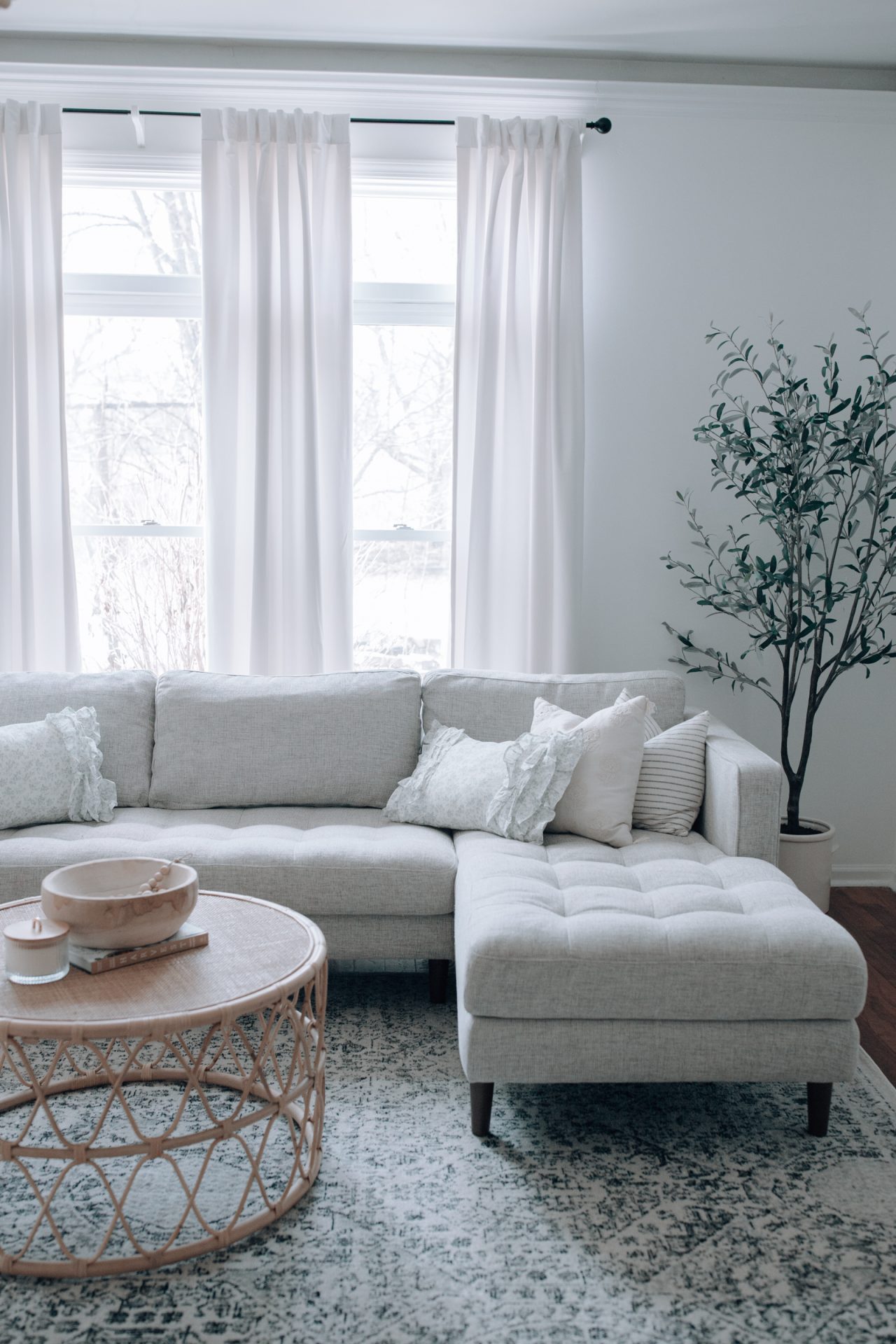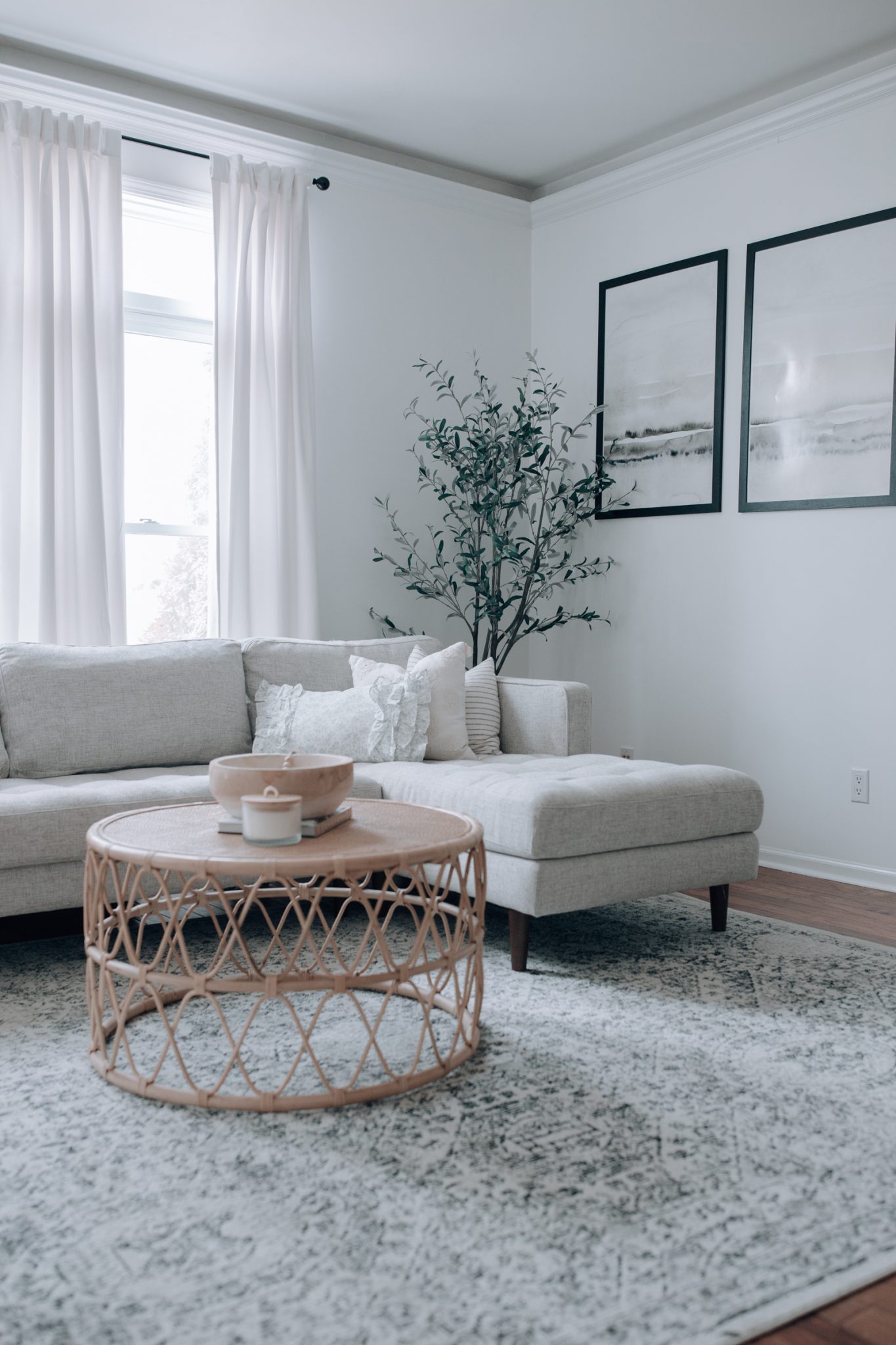 Let me clear something up first. Full disclosure, I was given this sofa for trade (unpaid, free product) but I stalked them for weeks. The amount of follow-up emails I sent them is laughable, but necessary. I kept seeing the Sven Birch Ivory sectional in my feed, and admittedly, couldn't stop thinking about it! The couch we had previously was way too big (for the record, I'm not great with measuring tape) and very uncomfortable. The Sven sectional works wonders in smaller spaces, it also looks like a million bucks. In true Arin taste, I had my mind made up, and I couldn't wait to receive it.
ARTICLE SOFA REVIEW
Free shipping on orders over $999 or $49 on anything under. 3o-day satisfaction guarantee. Boom.
---
I've had the Sven sofa sectional for over 4 months now, so ready to dive into the deets!
ARE THE ARTICLE SOFAS GOOD QUALITY?
Quality: 10/10. Not just saying this, folks. This sofa has already seen its fair share of spills, chocolate stains & more toddler goodness. Easy to clean, and furniture made to last. It's solid, well built, extremely supportive and the perfect amount of plushness. Not too soft (hate falling into couches) yet still molds to your body. I honestly feel like this sofa will have a long life, and I'm already browsing their site for the next item!
---
FAVORITE FEATURES OF THE SVEN SOFA SECTIONAL
COZY, REFINED

FEATURES PLUSH HIGH DENSITY FOAM AND POLYESTER FILLED BACK CUSHIONS AND TUFTED BENCH SEAT WITH SOLID WALNUT LEGGS.

LOOSE SEAT AND BACK CUSHIONS — FLUFF REGULARLY TO MAINTAIN SHAPE
---
IS THE SVEN SOFA COMFORTABLE?
YES. YES. YES. It's the most comfortable couch we've ever had, and we've been through many! I know it is a gamble when you can't test it out yourself (like I said above, this made my husband weary) but he gives this a 10/10 for comfort, too! Which says a lot, honestly. Again, I know this sounds cheesy but we are very happy thus far (even though it's only been about 4 months in). I will update this review once we've had it for a year to attest on durability, etc.
Apartment Therapy reviewed 10 Article couches (if you have your heart set on other styles) make sure to check that out, too! I find the reviews super helpful in navigating my decision! Article has a ton of reviews on their site, too. Make sure to check-out Article's IG page, it's curated with so many beautiful design tips, ideas, layouts, etc. I actually draw quite a bit of inspiration from this feed, it's perfection. Also make sure to keep up to date on all things home related items here!
Any questions on Article? Make sure to send me a message on Instagram, and I'll answer!
---
*Thank you Article for providing the sectional of my dreams!