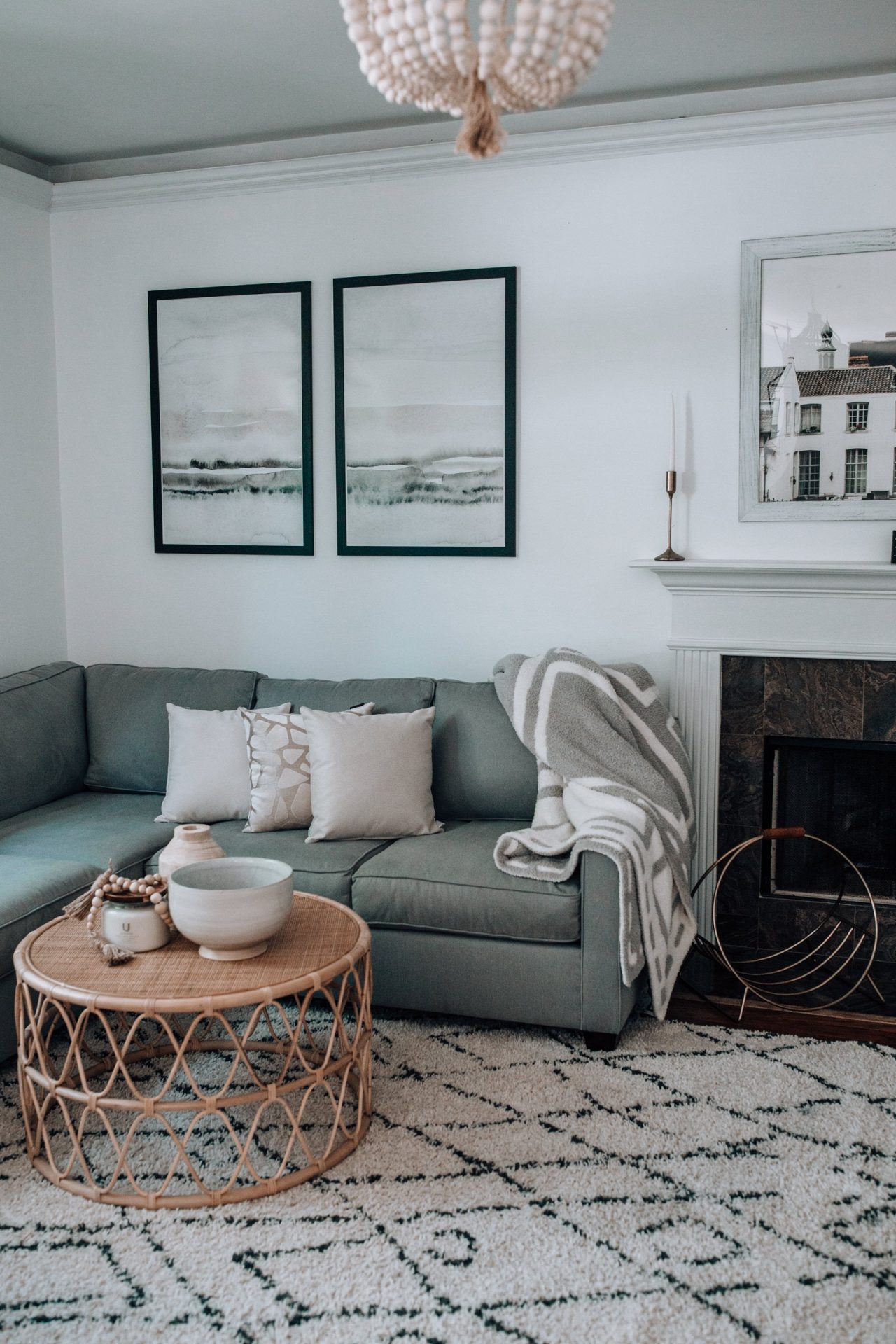 These walls have been empty for over 3 years. Ultimately, I couldn't decide what I wanted to do. Since we spend the majority of our time at home these days, I figured it was finally time to dress her up! One of my favorite home bloggers shared an easy hack for empty walls, and I seriously jumped at the project! Here's what I did: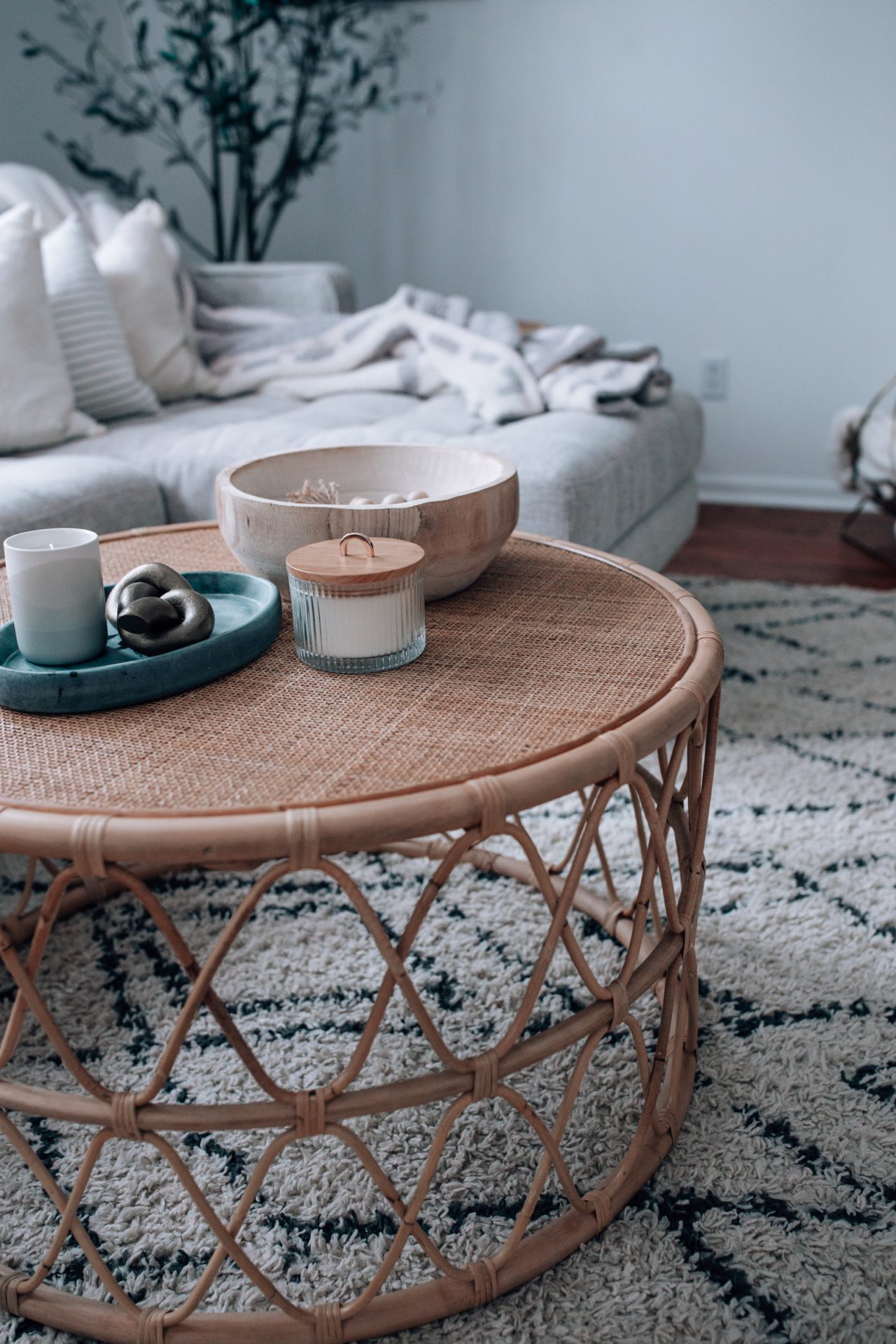 ---
SHOP LIVING ROOM DECOR // grey couch // 2 etsy prints (come as pair) // rattan coffee table (this is a similar option) // barefoot dreams blanket // pillow pops pillows // print above fireplace // decorative ladder // wooden beads (on coffee table) // uncommon james candle (my favorite!) // wooden vase (on coffee table) // beaded chandelier // 24×36 frames // gold log holder // mackenzie childs candles (on fireplace) // rug // decorative bowl (on coffee table)
---
WHAT TO DO WITH EMPTY WALL SPACE
Purchased 2 black 24×36 frames (find them here)
Bought prints via Etsy for under $10! There are pages and pages of beautiful prints that suit your style/decor!
Printed 2 poster sizes (24×36) at Walgreens for a steal (they're always running sales)
That's it! Now you know how to decorate an empty wall on a budget!
---

---
I was super intimidated by the idea of a gallery wall, and this was easily the next best thing. It makes the living room feel so much cozier and homy. I absolutely love how it came out. I also plan to change these prints out seasonally to keep the room fresh/fun. Personally, I find it important to keep things fresh/fun by changing things up every now and then. Rooms can become a bit stale if you keep for too long — try rearranging some furniture, it's the best feeling! I'm including some of my favorite prints on Etsy below, so give those a look. If you're up for it, definitely try creating a gallery wall with Etsy prints and frames you find along the way. Don't be afraid to mix/match – this brings character!
---
PS: I started a new IG account to all things HOME! Give it a follow at HappilyInspiredHome
---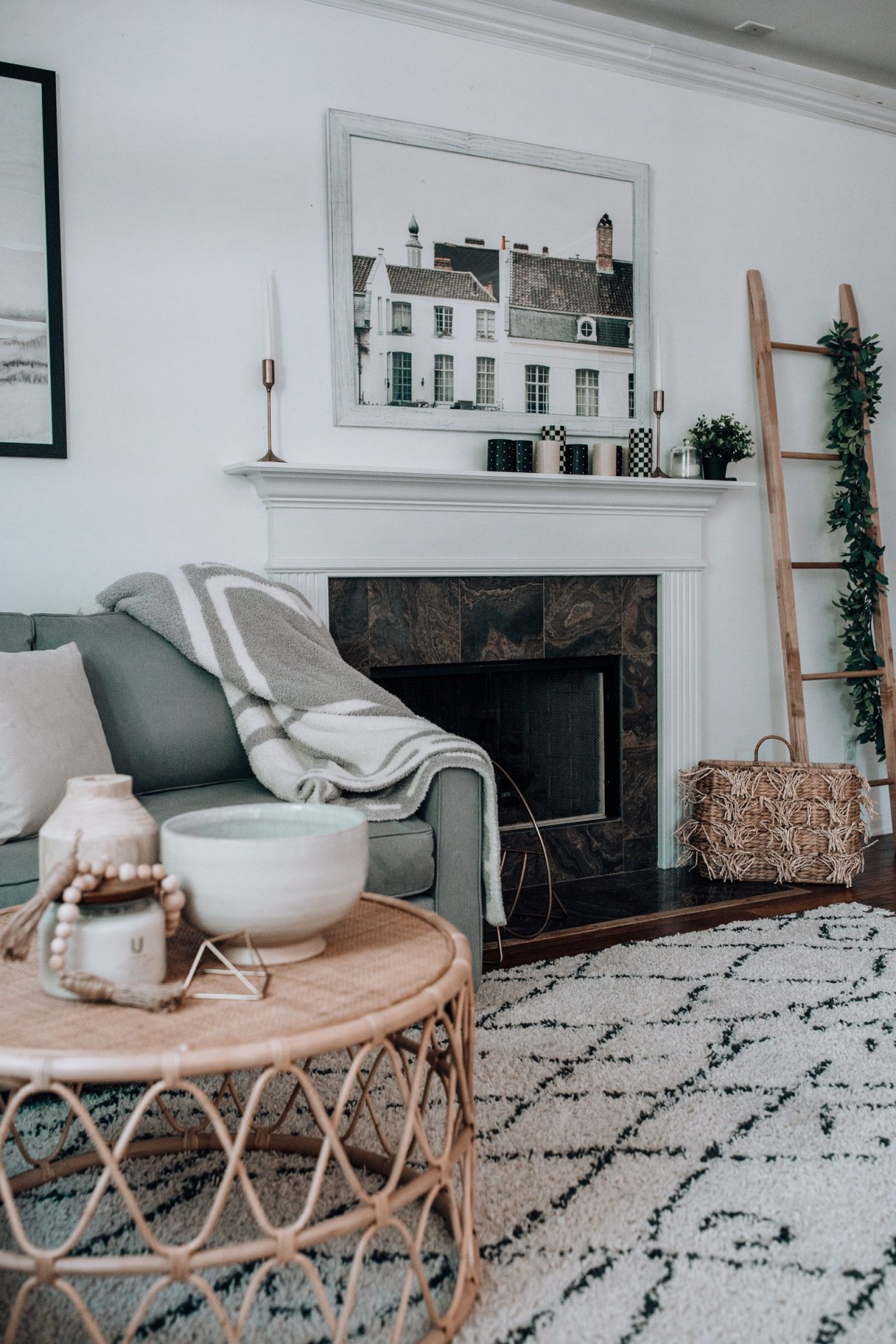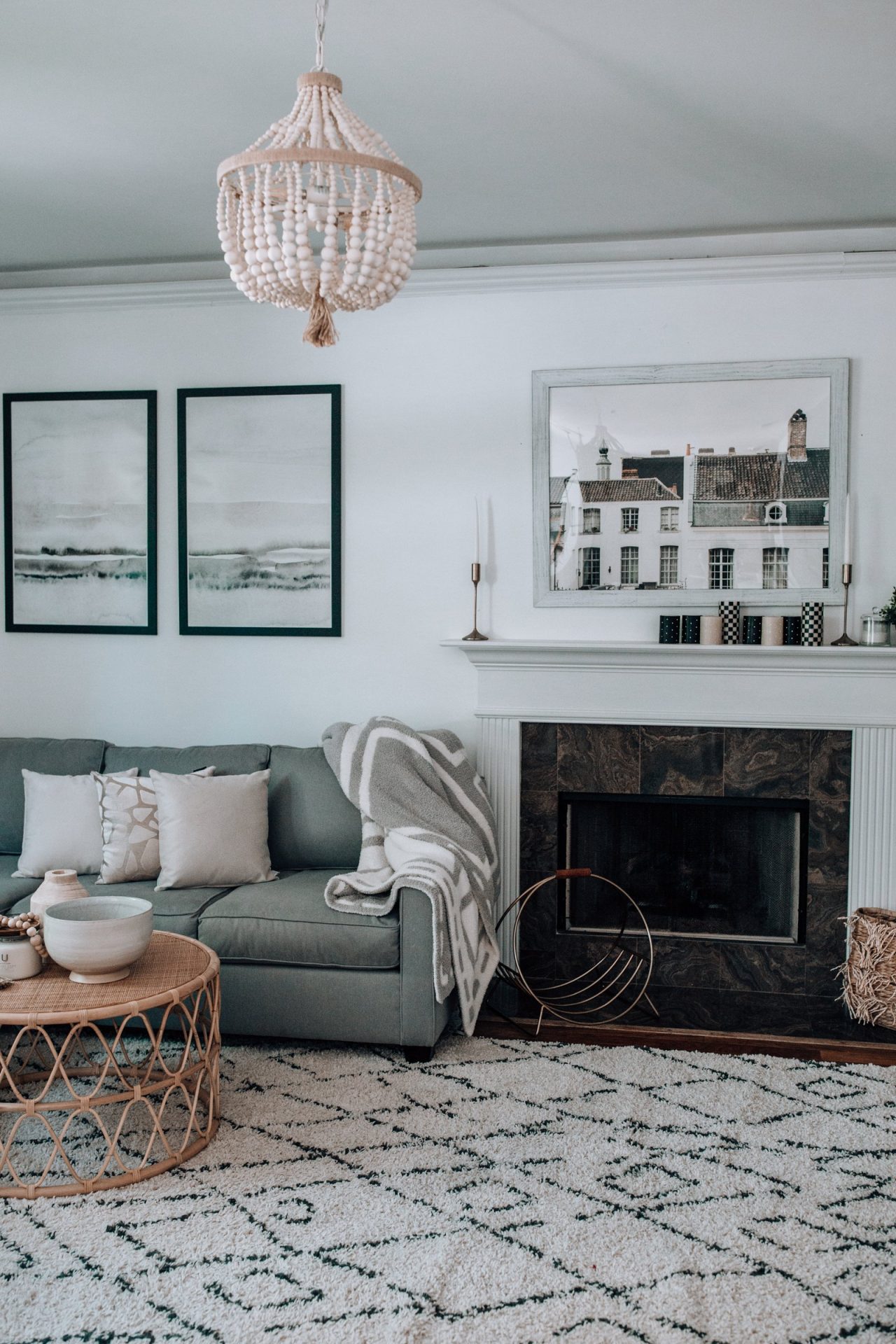 Keep up to date with all things home HERE!
---
---
DIGITAL ETSY PRINTS (CLICK TO SHOP)