Thank you, MacKenzie-Childs for sponsoring this post! So grateful for brands that keep my business blooming! 
There's something to be said about summertime entertaining! It's quite possibly my favorite thing to do. I just love creating vibrant tablescapes, memorable menu items and personal touches throughout! 
Highlighted everything MacKenzie-Childs is known for — a colorful, playful life! It's definitely something you don't see everyday!
Back in February, I got invited to attend to the most beautiful event hosted by MacKenzie-Childs. We had a full day of flower arranging, pottery painting, dreamcatcher DIY'ing and so much more. It was a pinch-me moment in my blogging journey, and one that I'll remember for a lifetime! The brand is iconic. Everything is hand painted (including furniture and ceramics) — it's simply exquisite. Some of their most beloved patterns include the Courtly Check, and Flower Market. They look beyond elegant styled on a shelf so they're always getting use in some shape or form. I can't wait to build up my collection over the years. They also make the most darling gifts! We just gifted our neighbor the gardening set because she's always planting flowers. Isn't it adorable? 
I couldn't wait to create the ultimate summer soiree with my MacKenzie-Childs goodies. I got a mix of everything, but the Sweetbriar Collection ultimately won me over. A stunning combination of checks, stripes, florals and scalloped edges is pressed into each piece to easily transition from everyday to extraordinary. It's so fun to mix/match these with the other iconic patterns. As you can see, my vibrant tablescape did not disappoint! Highlighted everything MacKenzie-Childs is known for — a colorful, playful life! It's definitely something you don't see everyday! I used fresh greenery and fruit for the centerpiece. This is an inexpensive way to doll up the table and one of my personal tricks to elevating the space. After the party, I put the leaves in vases around the house which last a few more weeks! Such a great way to create longevity to party items — bang for your buck! 
Probably my favorite touch to the tablescape, the Crazy Daisy Rug. Insane, right? The hand-tufted, wool-blend rug features a center of daisies that elevates conversation around the dinner table with friends. While it won't stay under the table permanently (I do have 2 kids!) It's an easy addition to add for a one-night soiree! I can't wait to see it get use throughout our entire house. Rugs are like earrings, they're the perfect accessory and completely transform a space. 
This Courtly Check Tea Kettle is a MacKenzie-Childs staple! Ah, it's beyond! I love putting fresh flowers in it as a vase. We created flower arrangements using these at the Chicago event, and I had so many compliments via IG DM! Shop items at footer** 
---

---
SUMMER TABLESCAPE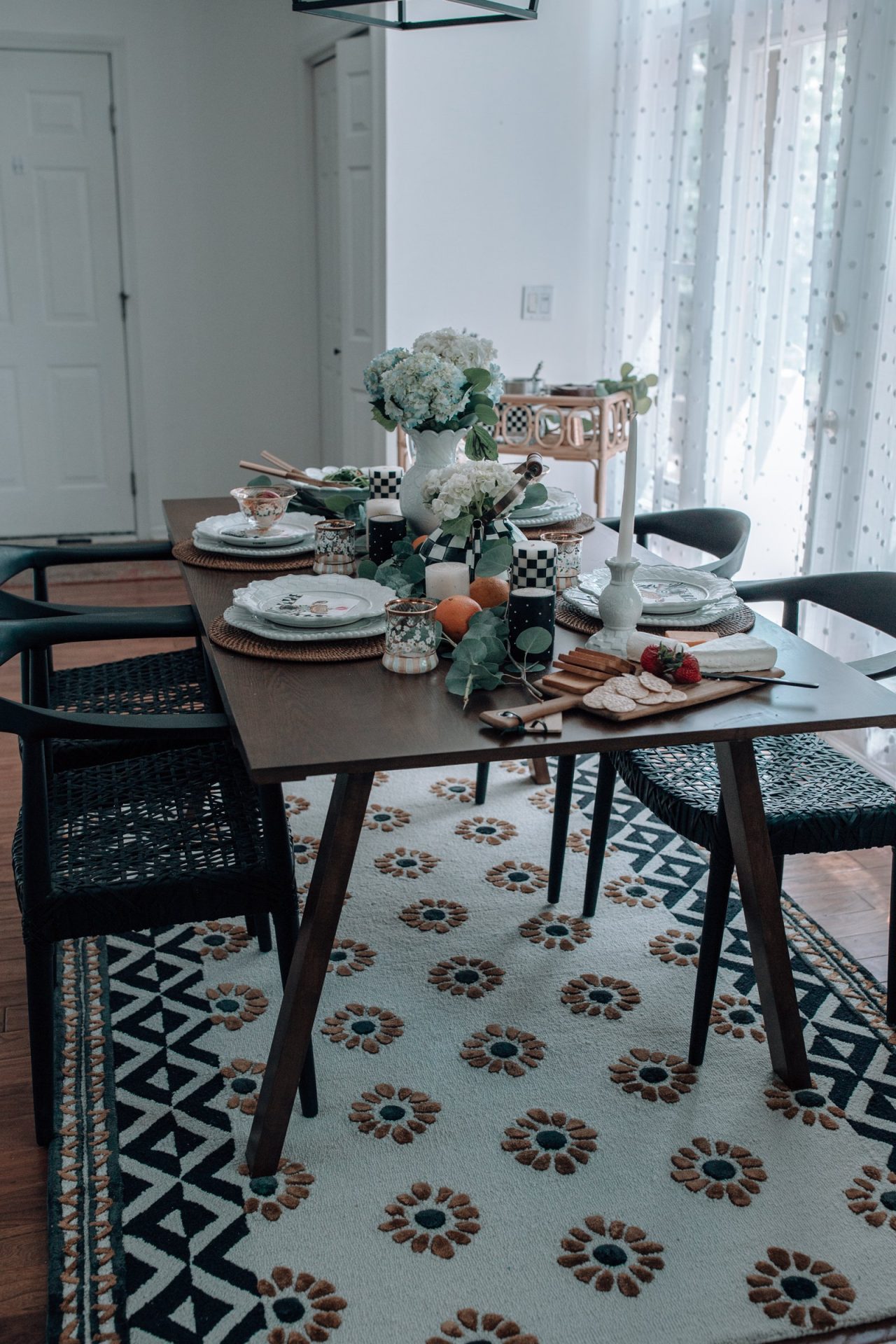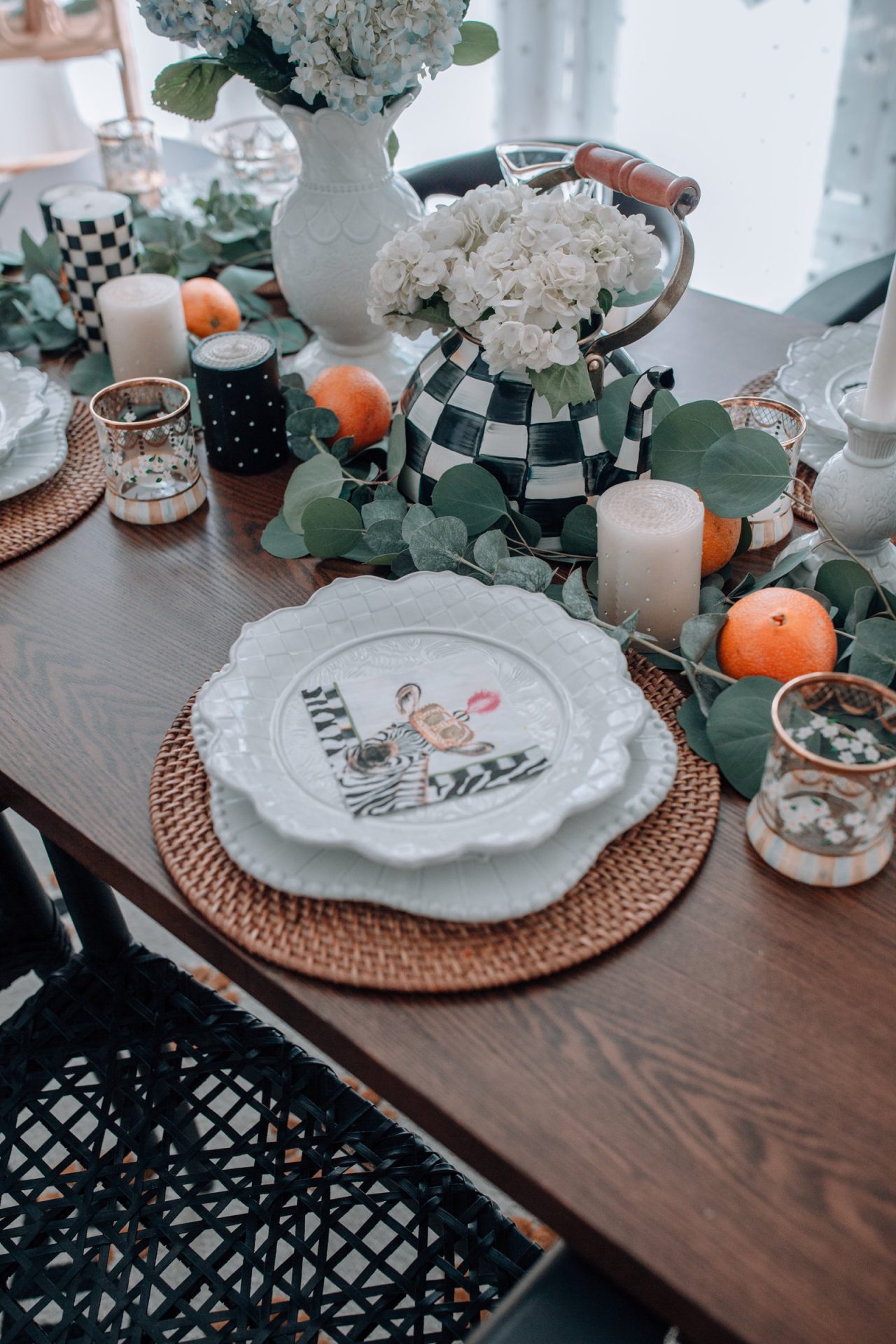 ---
---
---
Make sure to check-out all things home decor here!