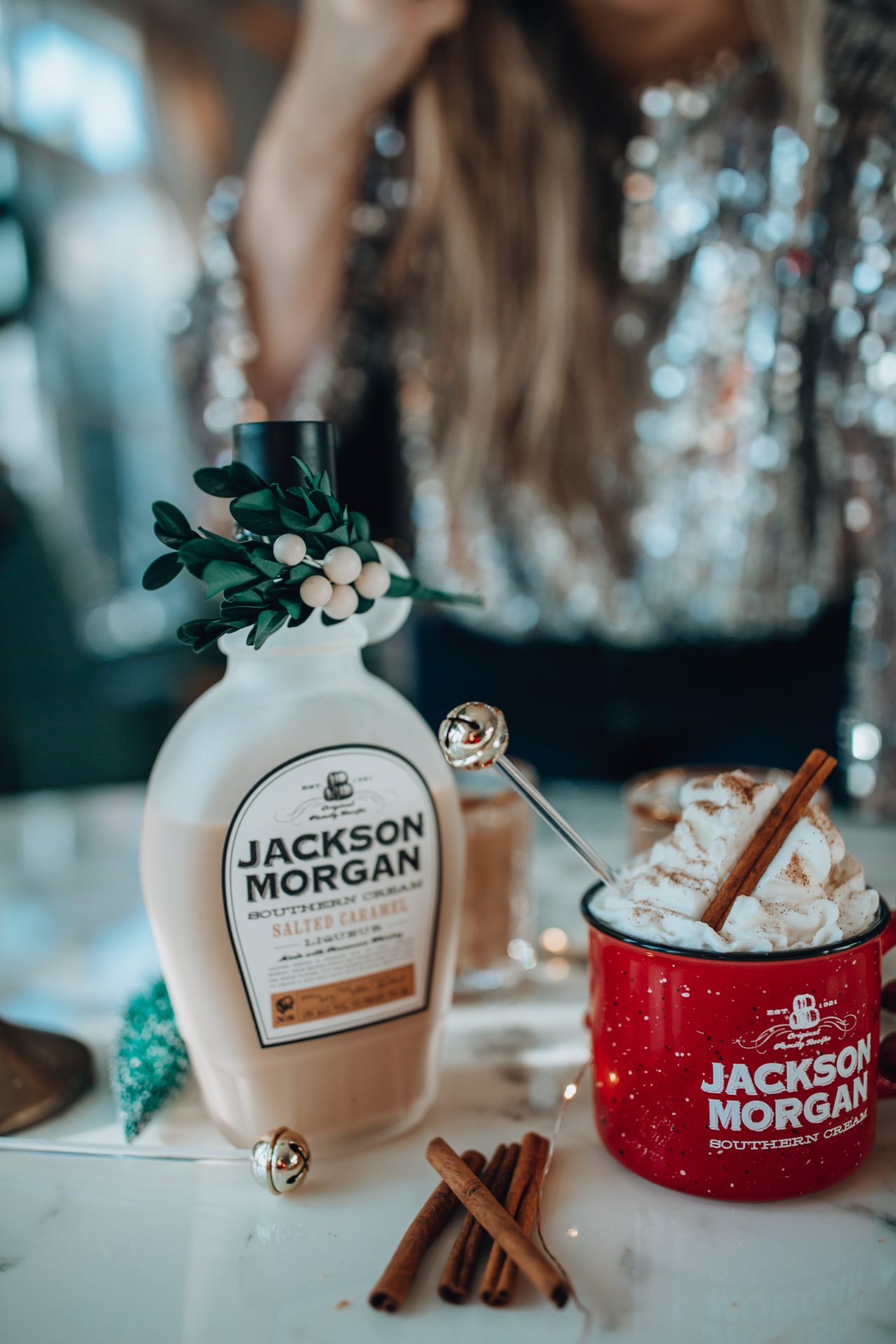 JACKSON MORGAN
---
If you're looking to jazz up your holiday morning, I've got the ultimate 2 ingredient salted caramel coffee recipe that will undoubtedly win your family over! I recently discovered Jackson Morgan Southern Cream. American made, carefully curated and a damn-good craft whiskey cream. Have you guys heard of it? The brand features playful southern flavors — including: salted caramel, peppermint mocha, southern bread pudding (OMG!) whipped orange cream and more. See the full flavor line-up below. Not only do these make a darling holiday gift (a cute gift basket idea)  but, they're exceptionally easy to pair. Oh, and delicious to boot. As a full time mama, and business owner, I just don't have time to make cocktails like I used to. Jackson Morgan literally does it all for you. Aren't the flavors fun? 
Today, I'm sharing the Jackson Morgan salted caramel (caramel is my absolute favorite). It's the brand's most popular as of late. It has a delectable balance of caramel and rich dairy cream. It pairs perfectly with a hot cup of coffee (with all of the whip cream, of course). Don't forget to add some cinnamon sticks for spice! Although, Jackson Morgan's Salted Caramel whiskey cocktail doesn't disappoint either. (find it here). Perfect for an evening in with friends!
Make sure to follow along on all things Happily Inspired Holidays and on Instagram! 
---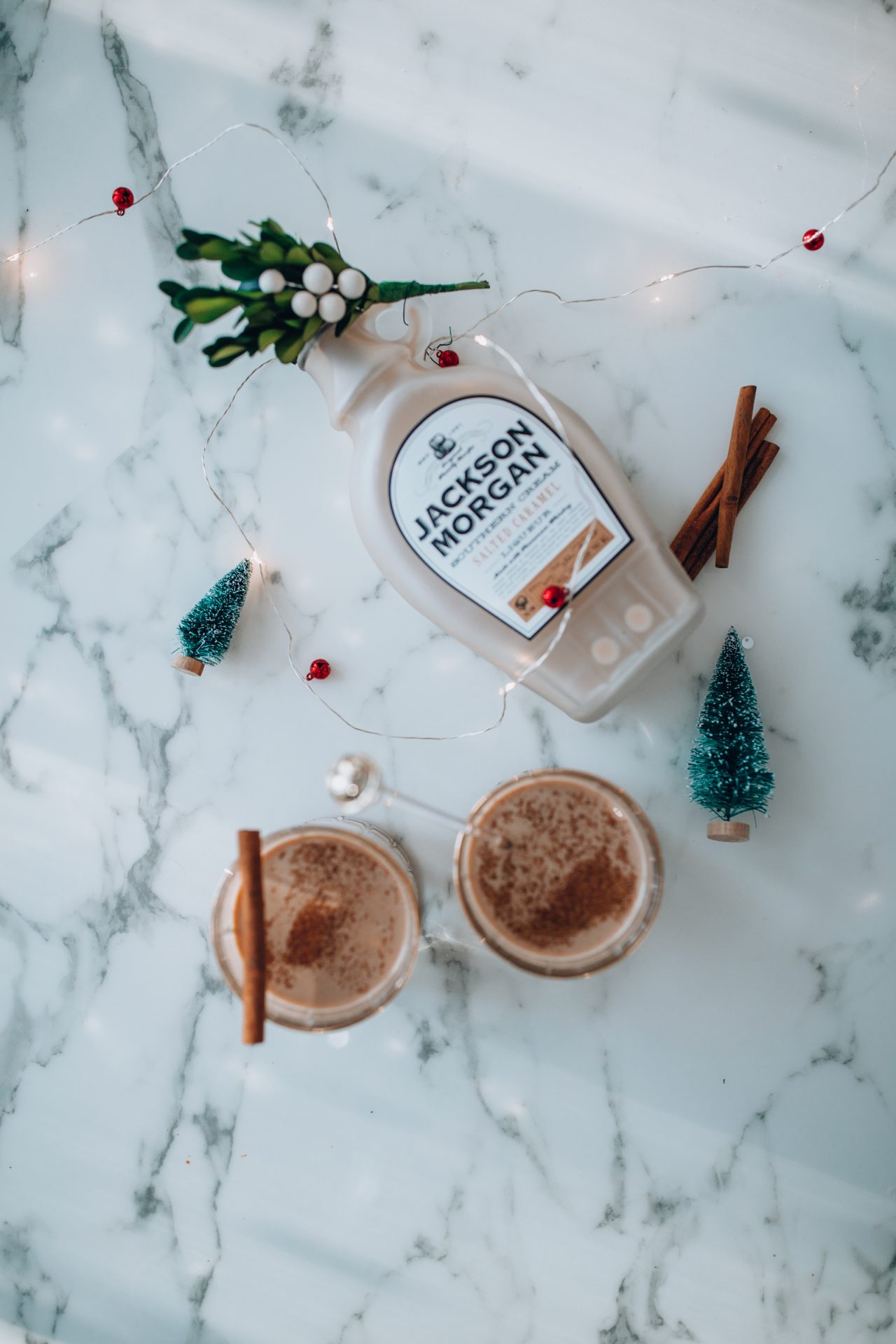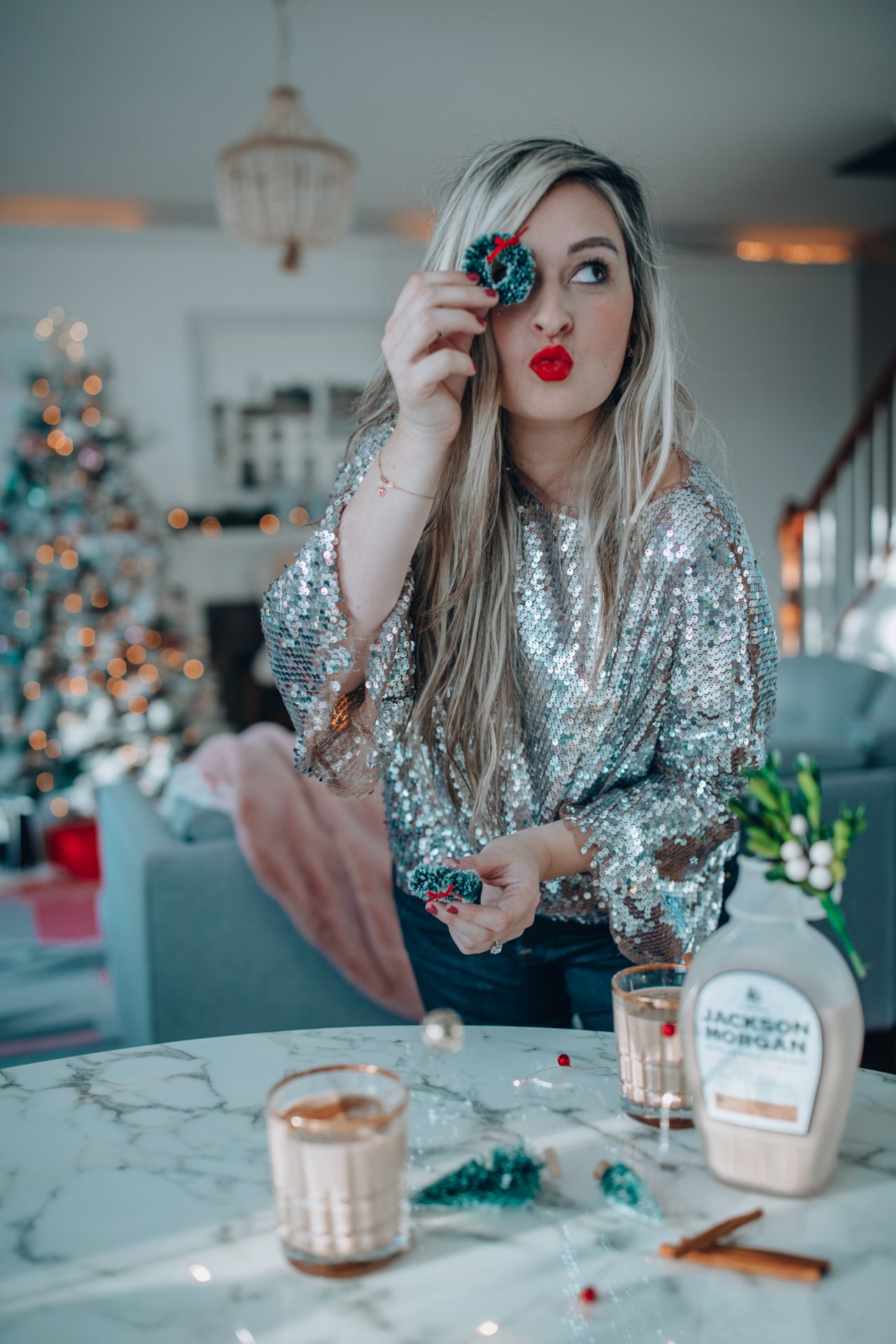 ---
2 INGREDIENT SALTED CARAMEL COFFEE
1 parts Jackson Morgan Salted Caramel Whiskey

Hot coffee

Whip Cream (optional)

Cinnamon sticks for garnish (optional)
Salted Caramel
Banana Pudding Cream
Southern Bread Pudding
Whipped Orange Cream
Brown Sugar and Cinnamon
Peaches & Cream
Peppermint Mocha
*please sip responsibly* 
This post is sponsored by my wonderful friends at Jackson Morgan. Thanks for supporting brands that make Happily Inspired possible. As always, opinions (and tastebuds) are entirely my own. xx