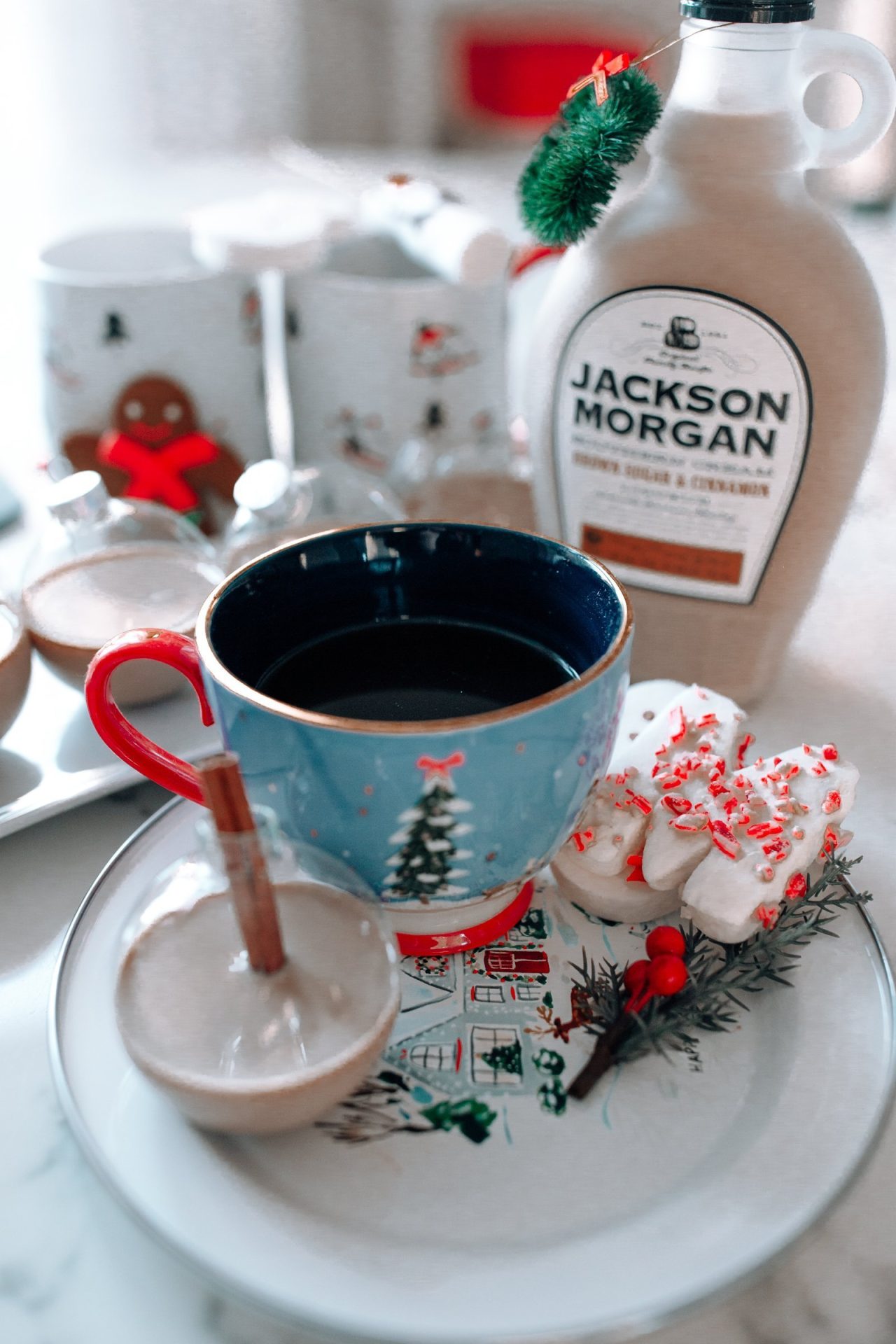 2 day countdown! If you're anything like me, you're probably out scrambling to find last minute gifts and grab everything you forgot at the grocery store. When will I ever learn?! If you're looking for something easy (whether hosting/not) – Jackson Morgan Whiskey is my go-to each and every time. If you guys have been following along for awhile, you know that I'm their number one fan! The playful southern flavors can be sipped neat, or shaken into a vintage cocktail. AKA: Easy as pie. Today, I'm sharing the ultimate Christmas morning coffee that will easily impress your guests!
Meet my favorite duo: Brown Sugar & Cinnamon Jackson Morgan Whiskey with hot/iced coffee. I told you it was easy! Here's my favorite part: for anyone that wants to partake in the extra holiday fun (duh!) they can grab an ornament filled with Jackson Morgan goodness and go to town. Such a fun way to kick off my favorite holiday of the year and festive to boot. You can use these ornaments in a martini (for the evening hours) with some cute garnishes. I promise you that guests will never forget the extra touch! It's always such a huge hit! I purchased mine at Michaels and picked up in store. They were  under $2 for a pack of 8! You can also find where Jackson Morgan is available to purchase here. (so many delicious flavors) I also added decorative marshmallows, whip cream and cinnamon sticks to seal the deal. If guests prefer ice, definitely leave a tub out for self serve.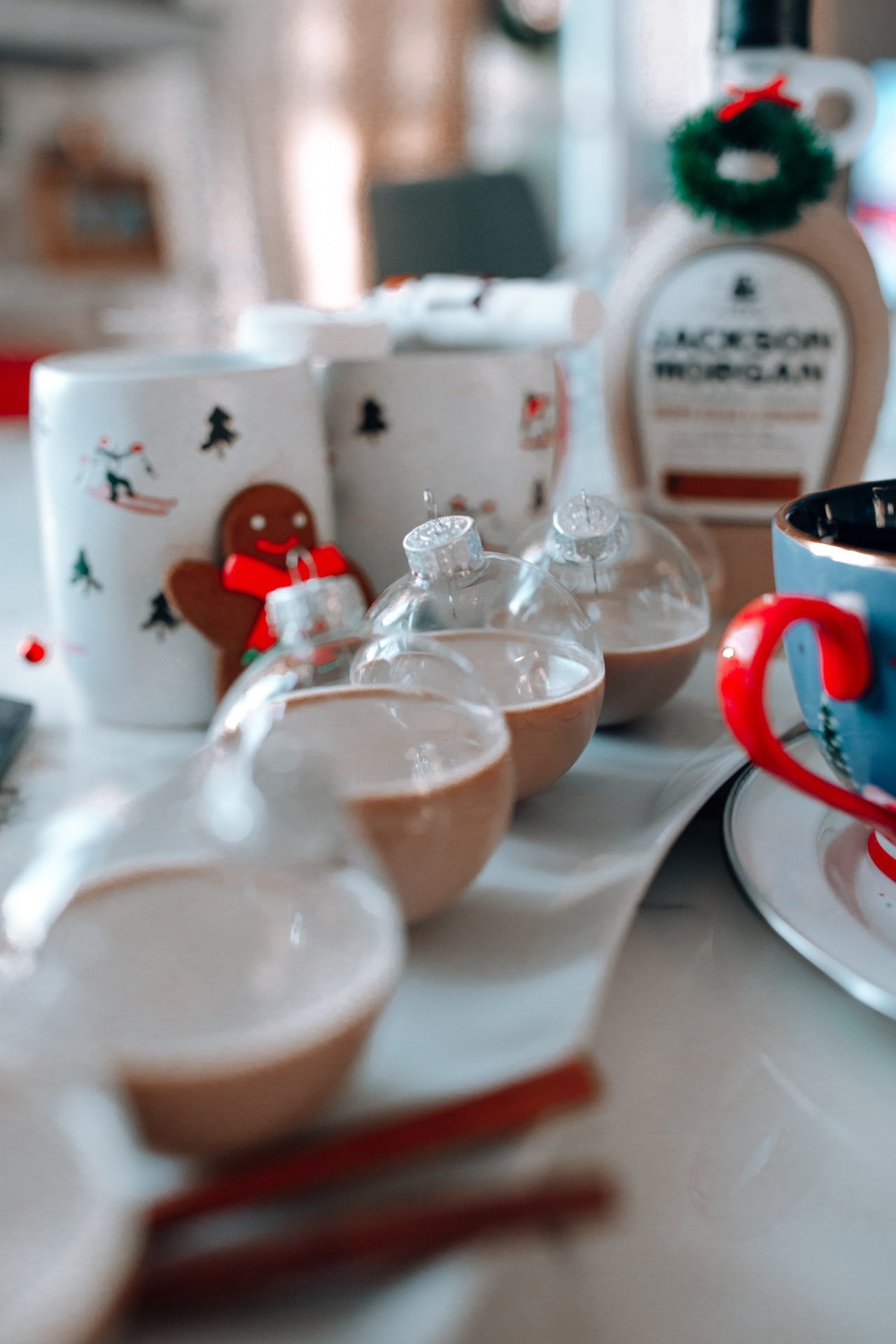 Thanks to Jackson Morgan for sponsoring this post! 21+ // please sip responsibly!