I've got the scoop on the best restaurants in Geneva and they definitely do not disappoint. Truth be told, I thought I'd have total food FOMO with moving out of Chicago, and while I still find myself missing Au Cheval at times — we've still got some really good eats. That was a major must upon moving to Geneva , absolutely no restaurant chains. (Don't get me wrong, I definitely love my Olive Garden once in awhile though!) If you're home for the holidays, visiting friends/family outside of the city — I hope you find this guide helpful as you hunt for Geneva IL restaurants! Make sure to stay up to date with all things food here!
I'm also sharing the best Mexican restaurants in Geneva IL!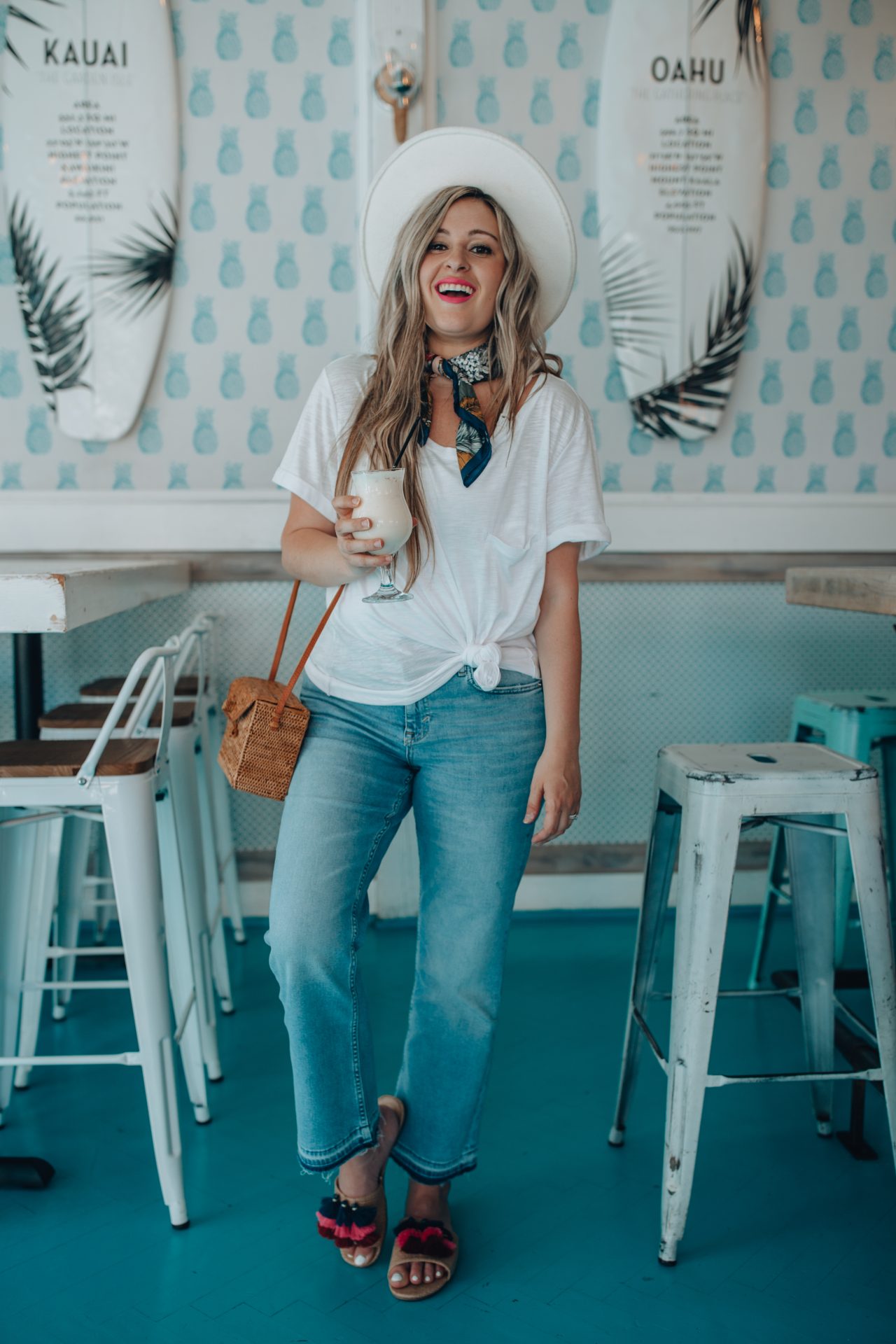 ---
GENEVA RESTAURANTS
Bien Trucha

Barrel + Rye

Preservation Bread and Wine

Villa Verone

Niche

Gia Mia

Fioras

Moveable Feast

Burger Local

Buttermilk

Grahams Chocolate (for ice cream and coffee)

Sugar Path (for yummy treats)

Nobel House

Geneva Ale House

Patten House (the house is beautiful)
---
Bien Trucha | 410 w State St., Geneva, IL 60134 | Best Mexican restaurant Geneva IL
There's certainly no shortage of Geneva il restaurants. This is by far the best Mexican restaurant in Geneva! People actually flock from the city to experience the greatness of Bien Trucha. One of the highest rated Mexican restaurants in Chicagoland to be exact, and it's a must try for everyone. I actually like it more than Big Star Wicker Park (which is quite the feat). I've had just about everything on their menu, but for starters: get the manzana salad (baby arugula, apple, jicama shaved manchego, caramelized pecan, lemon Tajin vinaigrette) OMG, it'll make non-green lovers convert, it's that good. The De Rajas Con Chorizo is insanity. Just imagine tons of cheese, onions, and hot tortillas. Picking a favorite taco is similar to picking a favorite child, just can't do it. I always get the slow roasted pork belly tacos though, a must.
Psssst: Make sure to check-out this post (Geneva IL Restaurants) on the Bien Trucha press page!
Barrel + Rye Geneva | 477 S. 3rd st, suite 184
Tucked away in the historic downtown Geneva, lies one of my favorites for whiskey lovers and food enthusiasts. I usually go for the Southern sandwich, it's SO good (five pepper spiced fried chicken, bacon, smoked gouda, fried egg and maple syrup — wait, what!) but everything on the menu is delicious and homemade. Easily one of the best Geneva restaurants! Make sure to get here early, because it gets busy (and no reservations are taken). See the full Barrel and Rye menu here.
Preservation Bread & Wine | 513 S Third Street
2 words: Grilled cheese. One of my favorite restaurants in Geneva IL for lunch! (They have an $11 special) Everything is homemade to absolute perfection, and the menu includes something for everyone at the table. (warm/cold sandwiches, flatbread pizzas, bistro filet, house made pasta, sea scallops, bourbon brioche bread pudding, cheese plates, salads, soups, savory bites — I mean, I can go all night long) A destination for creative dishes, artisan cheese/meats, cocktails, first class wine list and so much more. The outdoor seating area is a family favorite, and I've never had something I didn't like. Get here, quickly!
Villa Verone | 416 Hamilton Street
This place is as authentic as it gets (just look at the owner note for proof) and I'm all about it. Nothing better than authentic Italian cooking! The outdoor seating area transforms into little Italy (it's breathtaking) and the servers are so cool. Some even sing! I took my husband here for his birthday, and we've been hooked ever since. The menu is long, so more reason to go back and try it all! Make sure you get the tiramisu, it's out of this world good. (I'm a very picky dessert eater)
Niche Restaurant | 14 S Third Street
Electric, American contemporary cuisine & one of my favorite spots for date night. You need to come here during the holidays (so cute!) Everything is fresh (locally grown produce) artisan cheeses, seafood and a fun ambience. My husband is a huge fan of the grilled wild boar tenderloin, and I can't get enough of the pan seared hanger steak (with garlic herb frittes and roasted garlic aioli) So good, you guys!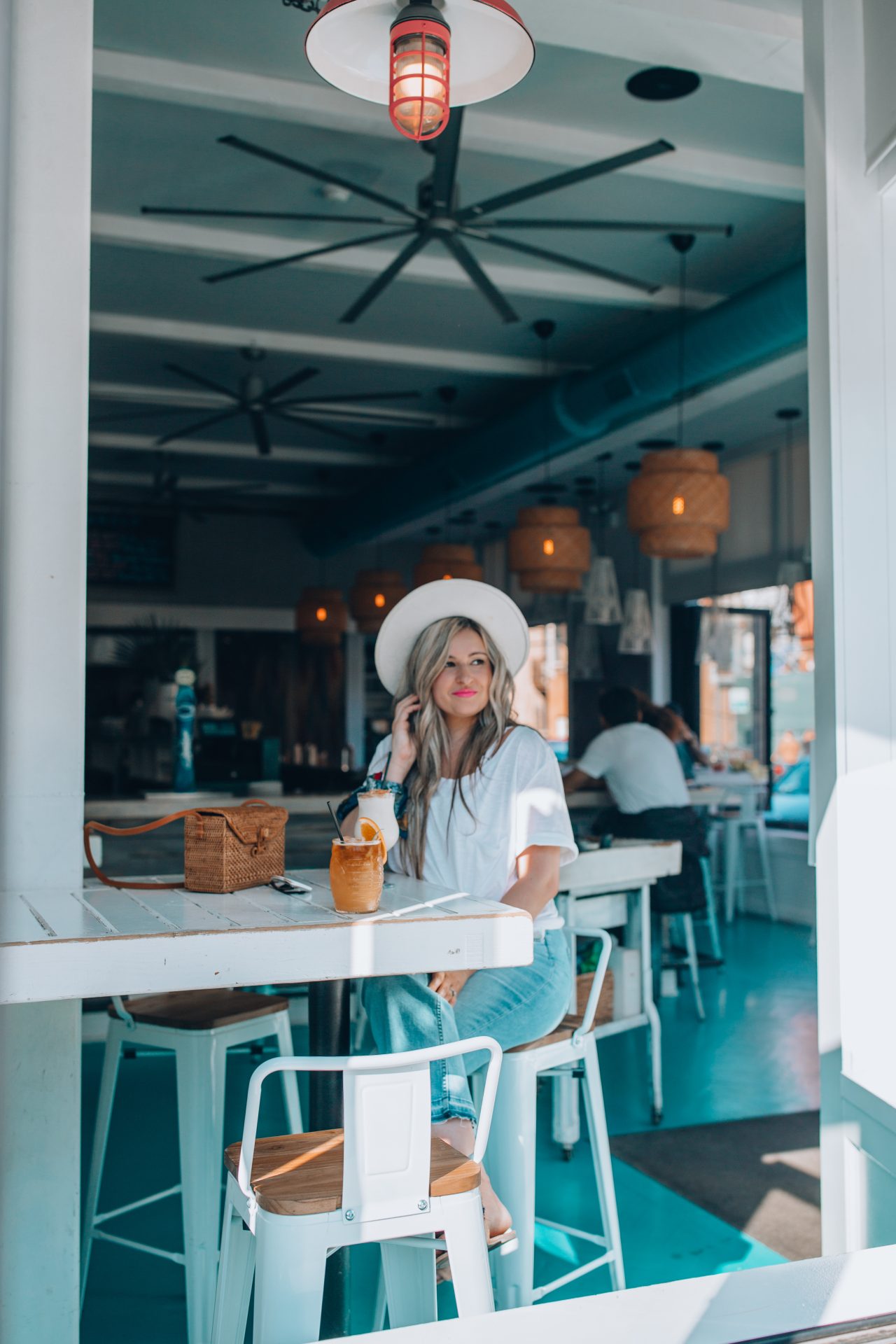 Gia Mia | 13 N Third Street
My favorite spot to grab a slice of pizza. Although, my husband can't get enough of the pasta. Farm to fork food concepts with Neapolitan style wood-fired pizzas (ugh, they're DELISH) small plates, fresh homemade pasta, homemade mozzarella and much more. I always get the ricotta honeycomb, and the pear and caramelized onion pizza (Evoo, garlic, basil, mozzarella, roasted pear, onion, gorgonzola, arugula and balsamic) because it's life changing. Ready for the best trick? Get a side of the creamy parmesan sauce. It will literally take each piece to another level. Make sure to go on Monday's when they have 1/2 off pizza all day long! (even includes takeout) Great for families on a budget! In conclusion: You cannot go wrong with anything you order on the menu!
Fioras | 317 S. Third Street
Fiora's has the cutest curb appeal of them all. You'll feel like you're pulling up to Grandma's house for supper. It's adorable indoors (we always request to sit near the fireplace) and cozy on up! Featuring European-influenced American cuisine, we just love the bites and vibe. It's a very popular destination in the summertime where the patio is bumpin' with live music all season long! Make sure to check out the menu here.
The Patten House Restaurant | 124 S second Street
Ready for this? One of the first homes built in Geneva for a local merchant in the 1850's. The newly renovated historic landmark features a unique menu with Cajun flair. The restaurant has been revitalized for dining and it literally transports me back in time. Make yourself at home (I always do) and enjoy fresh, locally sourced bites. The interior decoration is beyond, and I just love showing friends/family the charm of this one. Definitely check out the menu (it's big!) Additionally, the outdoor patio is a must in the summertime.
Grahams 318 Coffeehouse | 318 S Third street
OK, so not technically a restaurant but we love it here. Nothing better than strolling around downtown Geneva with Harlow on a quiet Saturday morning with a delicious brew in hand. They also carry amazing gelato (made in house everyday) along with some yummy bakery bites. Make sure to check out Grahams chocolate down the street because it's ridiculously delicious.
Moveable Feast | 321 Franklin Street
Definitely a favorite because of the homemade goodness. We actually catered Thanksgiving from Moveable Feast, and it was incredible. Tastes like your grandma's cooking! Whether you're looking to dine in, pick up a delicious juice or frozen-ready meal, you will not be disappointed. My sister still raves about the lemon bar cookies, so gotta give those a try!
---
One of my favorite burgers in town! They also have the most amazing homemade Jalapeno poppers that ever existed! This is a great place to catch a game with friends, bring the kids (it's loud) and everything is seriously delicious. Definitely get the cheese fries, too!
Looking for breakfast in Geneva IL? Buttermilk is a local favorite for sure! Definitely go early, because this place packs a punch with a long wait time. The coffee bar is delicious, and the ambience is really fun. I always stick with the classics, but the homemade biscuit is divine.
If you're on the hunt for some Geneva BBQ restaurants, Nobel House is of my favorites. I don't frequent this place enough, but it has a really fun atmosphere in the spring/summer months. Retractable windows, high-tops, TV's (great game day spot) and friendly staff. The wings are delish!
My favorite pie in town! Love visiting friends in this cute, vibrant shop. Homemade cupcakes, pies, cheesecake, sugar cookies (the best) and home brew coffee. We always take Harlow here after doctor visits and it's turned into a fun tradition. They make the most beautiful cakes, too – so, if you're on the hunt for your special occasion, give them a call! Oh, and they usually have baking classes available which is so much fun! I have yet to go, but just dying to know their secrets!
Love their homemade fried pickles! Sometimes I'll go here just to snack on those with a beer. It's a casual, family-friendly spot with amazing burgers and onion strings!
Make sure to stay up to date on Instagram! and check-out this Geneva IL travel guide from travel and leisure!