This post is in partnership with Wayfair. Thanks for making these brands possible for Happily Inspired! Your support means everything!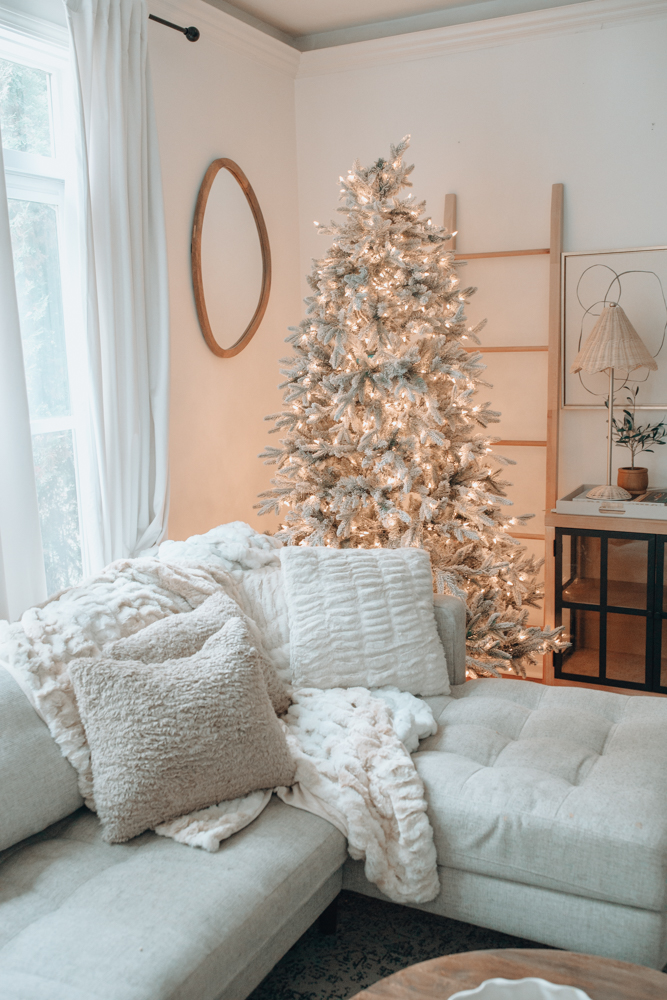 The leaves are falling, the air is crisp and my house is transforming into cozy mode! You know what that means, right? Holiday season is upon us and I can't hardly wait! In honor to kick off all things holiday, I'm bringing in a tried-and-true partner: Wayfair. They are no stranger to Happily Inspired, in fact, it's one of our top selling retailers across the blog! PS: I recently shared this console table (and how to style) that's a fan favorite on Wayfair, perfect for smaller spaces.
Wayfair has everything you need (and I mean everything) for a one-stop-shop holiday season. We're talking decor preparation, guest essentials, entertaining must-haves, storage, furniture and everything in between. I personally love Wayfair because of the unbeatable prices, fast shipping and stellar customer service.
Today's post is all about the guests though! It's never too early to start thinking about entertaining hacks, guest rooms, bathroom essentials, etc. Wayfair has everything you need to make it feel like home! Whether you're preparing a guest room, or:
A cozy living room corner!
Sometimes you need to think simple when it comes to guests. After all, this is supposed to be the most wonderful time of year. No need to be running around, overthinking and stressed. Today's post is all about inspiring a cozy living room for guests and family to enjoy! I recently purchased some faux fur throws, and pillows. As you can see below, I layered them up for a cozy winter feel! It's inviting, cozy and intentional. Not to mention, you can use these pieces throughout the entire winter season. Oh, and did we mention this took under 5 minutes to create this cozy living room corner? WIN!
SHOP COZY LIVING ROOM:

---
Simply layer all the textures on the sofa to create a cozy space. Drape the faux fur blanket over the couch so guests can sink in and warm up! More is more when it comes to layering the sofa! No need to overthink this step, just do what you think looks best!
SHOP THE POST:
SQUARE ARM SOFA | FABIAN FAUX FUR IN BEIGE AND GRAY | FAUX THROW PILLOWS IN TAUPE | FAUX FUR PILLOW IN WHITE | CABLE THROW IN CREAM
If you've been on the hunt for a new couch, sectional or sofa: Wayfair has over 20,000 products to choose from. Seriously something for everyone and anything! Small spaces, large spaces, and everything in between. Their search feature makes it simple to narrow down your selects!
Wayfair also has inexpensive bedding and bathroom essentials that will surely make your guests feel at home. Make sure to follow along on Instagram and stay tuned for styled video so you can create this at home in a pinch!