Looking for things to do in Scottsdale AZ? You've come to the right place!
All the things to do in Scottsdale AZ! If there's one trip I'll remember forever (and ever and ever) it's our baby-moon to Phoenix, Arizona. The land of cute cactus, sunny rays, and pools for days. We had a jam-packed itinerary filled with fun getaways around town, and the most yummy eats. It's literally our favorite place to escape to. With spring break right around the corner (and spring training happening) — I thought now would be the perfect time to share our favorite places to stay, eat (what we had), play & the best things to do in Arizona. Oh, and a few surprises along the way. (more on that below)
Those first few months are incredibly challenging — this trip definitely helped ease the transition
Before I jump in further — If you're currently expecting, and on the fence about taking a trip (babymoon), GO! Honestly, it was such a great way to bond pre-babe and cherish those last moments before three. I'll be the first to admit, I always thought these sort of trips sounded silly — do you? The truth of the matter is, you deserve some pampering! Not only is your life about to be thrown upside-down (in a happy way, of course) your body is going through so many changes pre/post birth. Additionally, it's just a great excuse to get out of town for a bit!
Stay up to date on all things travel and lifestyle!
THINGS TO DO IN SCOTTSDALE AZ
This trip was filled with so many things to do in Scottsdale AZ! From spa appointments, pool-side rays, delicious dining (the best restaurants in Scottsdale) & luxurious resorts. It was exactly what I needed before I got in that delivery room, and brace for newborn life. Those first few months are incredibly challenging — this trip definitely helped ease the transition. Sometimes, it just feels good to get away! Preggo or not! Ya feel!? Double bonus: Zika free. Why so many people are flocking here more than ever! Make sure to scroll below to find things to do in Arizona, best restaurants in Scottsdale, best hotels and so much more.
RESORTS IN SCOTTSDALE AZ
For this trip, we actually stayed at two hotels. It's fun to switch up the scenery, and explore a bit. This is the first time I switched hotels during a vacation, and honestly — will do it again. It's almost like going on another vacay in itself, ha. Be honest, am I the only one who gets overly excited when you first open up that hotel room door? It's one of my favorite parts about traveling. These are my favorite hotels in Scottsdale Arizona.
Oh, the JW Marriott. This is our go-to. I'll never forget when Kevin and I were first dating, and he surprised me with this trip/stay. It's located on 125-acre campus beneath Mummy Mountain — the views are INCREDIBLE. The rooms are spacious, luxurious, and inviting. For my golfers, the 36-hole course is unparalleled. We aren't golfers, far from it, but we definitely enjoyed the driving range for the insane views at sunset. We also got to drive around in a golf-cart, so obviously our life was complete.
The spa is one of my favorites (will talk about that more below) and there are six hotel restaurants on campus so you don't have to venture out at all! This resort features two pools, and the views are made-up. Seriously, looks like a post card. I know i keep obsessing over the views, but you don't see that in Chicago, folks! A little random, but the showers made my hair feel silkier than ever.
Each room has a private patio, and it was my favorite way to start the day. I seriously cannot stress enough good things about this place, and the 5-star reviews are well-earned. It's always our go-to of choice (why we wanted/needed to venture out of our bubble with another resort stay). Oh, and how could I forget to mention the pool? It overlooks the mountains, and it's huge!
Hotel site: here // Hotel Instagram: here (I always love looking at social before I book any stay)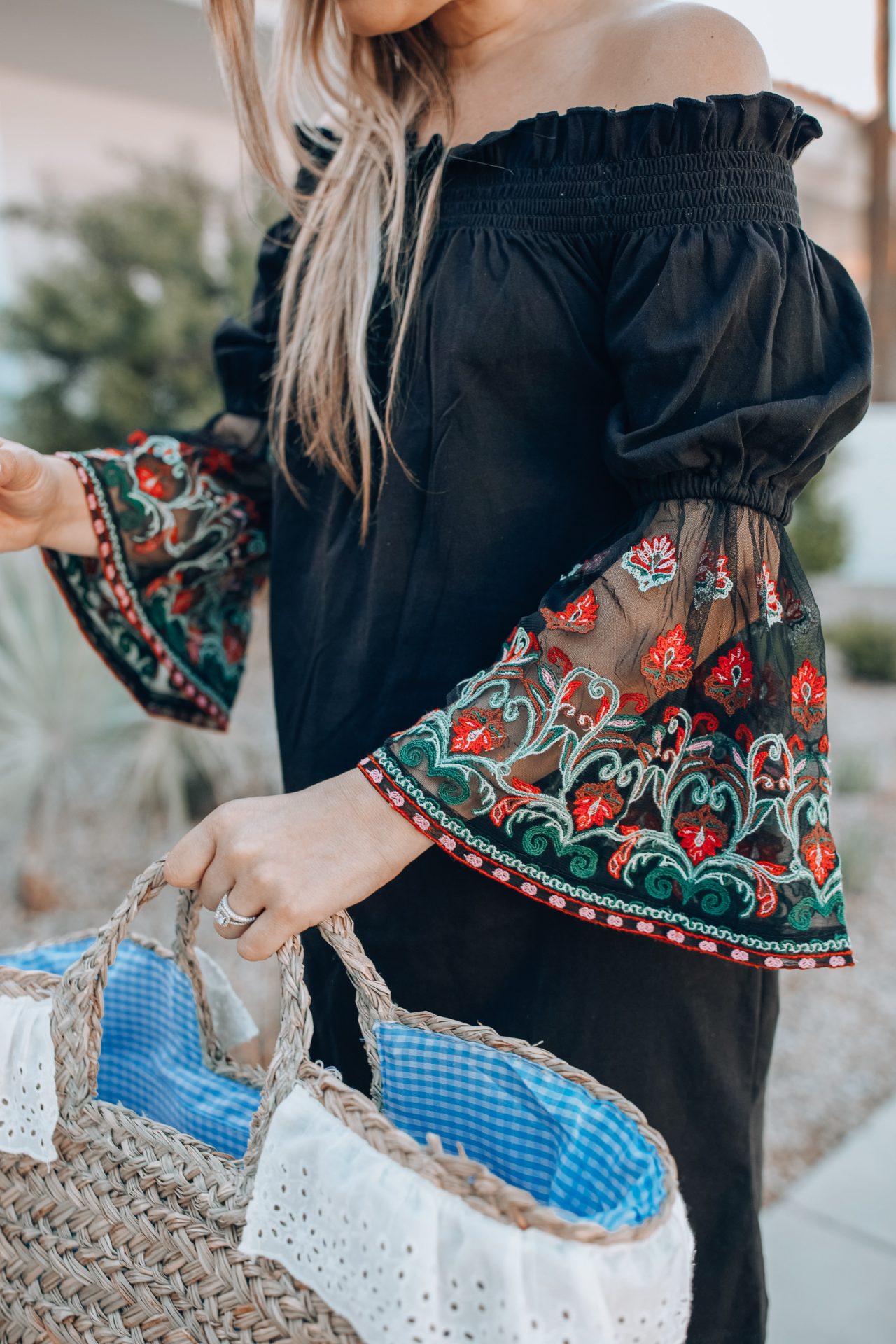 It was our first time staying at The Scott Resort and it was absolutely gorgeous. It blends the upscale appeal of a downtown Scottsdale with the casual elegance of a lush desert retreat. I really liked the private balcony overlooking the lagoon, and the rooms are super comfy/modern. My husband and I joked that we were going to steal the pillows (we didn't, don't worry). Is it just me, or do hotels need pillow testers? Such a game changer when traveling! Trust me when I say, you won't need to bring one with at The Scott.
Another fun feature: the sandy beach pool and Acqua Bar. Flavored water was always a reach away (for this preggo-mama) but my husband enjoyed delicious pool-side sips. Oh, and lot of naps. We enjoyed the fire pits at night, which led to circle conversations with strangers. I love meeting new people, and hearing their stories. It's where we proudly boast our home-towns, but agree that Arizona is the best escape ever. For obvious reasons, of course. Definitely looking forward to going back soon so I can get my hands on those refreshing drinks out of a pineapple! It's also in an amazing location where shopping/restaurants are minutes away. We always take a drive through the glamorous hill homes, one day. Ha.
Hotel site: here // Instagram: here
RESTAURANTS IN SCOTTSDALE AZ
So many amazing restaurants in Scottsdale AZ. in no particular order, here's where we dined! AKA: The best restaurants in Scottsdale!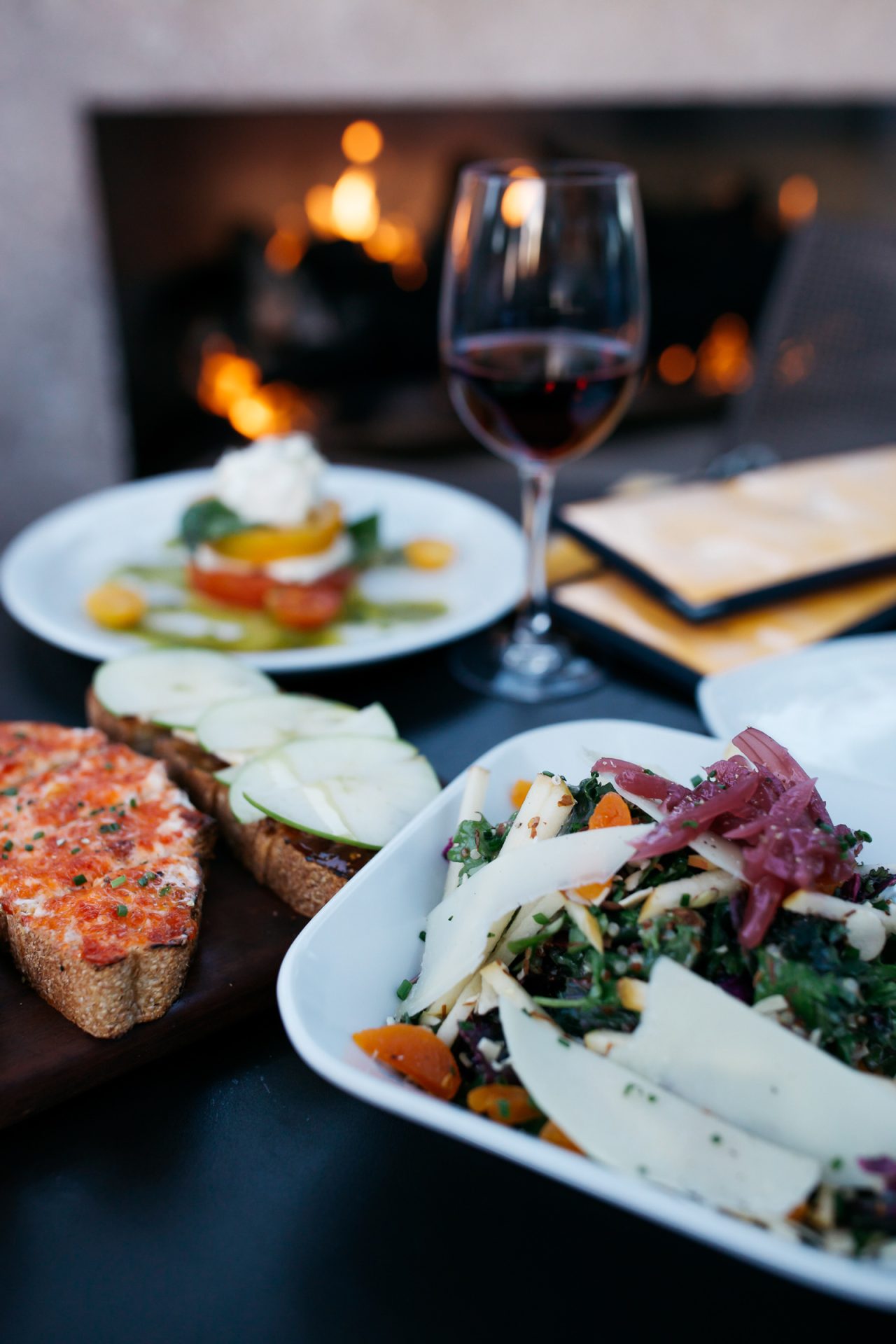 OMGGGG, you guys. Go. Seriously, such a fun ambience and the food is ridiculously good. Each Postino (multiple locations) combines unique and approachable wines with simple, delicious and locally grown fare. We sat outside, and I was blown away by the rustic setting. This Chicago girl can't get enough of alfresco dining! Some pictures above, here's what we tried:
1 -WE ATE: (we ate and we ate and we ate and we ate)
Mozzarella and tomatoes: simple, delicious and refreshing. The Gioia burrata is what dreams are made of. I legit still think about it.

Bruschetta: You can choose 4 selections for $15 (we went a little overboard, YOLO)

Brie and apples with fig spread: My favorite combination of all of them!

Sweet and spicy pepper jam with goat cheese: Goat cheese is my BFF. SO well done.

Burrata, bacon, arugula and tomato

Roasted peppers with goat cheese

Salmi with pesto

Mixed Greens: Fresh greens with shaved pears, candied pecans (this is not a drill) red grapes, gorgonzola and poppyseed vinaigrette. I'm normally not one for salad, but give me this for breakfast lunch and dinner. Literal home-run.
Instagram: here
Our favorite: gastro-pub fare. The menu is so enticing, it literally took me forever to narrow it down! I also love the modern (Restoration Hardware-esque) vibes and cozy outdoor seating. We ate here for a quick bite before activities, and it was a favorite from the trip. What we enjoyed below:
2 – WE ATE:
Soft pretzels and provolone fondue: You can't make a trip here unless you order some of these bad boys. Every single table around us had them, so we obviously joined in on the fun. Holy cheesus.

Fried Chicken: I'm a fried chicken girl to/fro! The buttermilk biscuit and honey drizzle will set your buds in a fiery frenzy. It does take a little longer to prepare, so be patient (and order pretzels, ha)

The Pub Burger: My husband and I are burger fanatics. Naturally, we opted for the Pub with bacon and house BBQ. A home-run combination. Pro tip: Save some of the fondue cheese for the fries — your'e welcome. It's the 'no cheese left behind act'
Instagram: here (but don't go here if you're hungry. I am literally drooling at my desk)
Holy views on views. This was our first time here, and we were blown away. My recommendation is to go here at sunset and enjoy delicious bites with the remarkable view tucked in the Paradise Valley mountains. It was certainly the most memorable meal of the trip for this very reason. Food Network star, and Chef Beau MacMillan nails every bite, incorporating local, organic produce, sustainable seafood and hormone-free meat. A few things we enjoyed below.
Funny story: Preggo brain is real, ya'll. It wasn't until the next day that I realized my purse was nowhere in sight! After a slight (okay major) panic attack, it was still there! Nothing scarier than losing a purse!
Website: here // Instagram (with those views though): here
3 – WE ATE:
Fiery Calamari (pictured): My husband can't go anywhere without grabbing an order of calamari. Thai basil, and pepperoncini vinaigrette will legit make you order another. (we most definitely did!)

Bacon wrapped filet of beef: Balsamic onion, trumpet mushrooms, blue cheese & whipped potatoes. It will make your heart soar over the mountains, promise. PS: I'm that girl who orders bacon wherever she goes. Sorry not sorry.

Miso Glazed Salmon: Soba noodles, ginger, snap-peas, and shitake mushrooms. Simple, yet refreshing. A great choice for a meal on the lighter side, although you already know I'm all about the bacon wrapped!

Brussels sprouts and bacon: I'm not a huge fan of brussels sprouts, and I actually really enjoyed these. Seasoned to perfection with a little crunch.

Toasted marshmallow s'mores: I'm a huge dessert lover (as many of you know) and this was ridiculously good! Chocolate mousse, graham cracker and caramel gelato. Ugh, it was amazing. Nothing better than delicious food with a view. My fave.
This another go-to when we're in the area. Kevin's good friend is an Arizona native, and met us here for happy hour. You literally dine under the trees, and it feels more like southern France than southern Scottsdale. It's a great place to gather with friends, and first-dates. Such a fun environment, and the food is absolutely delicious.
*I wanted to try the breakfast here, the menu looks SO good but we didn't have time! Definitely on my list for next time. Anyone else try it before?
4 – WE ATE:
Caesar salad: Sometimes, you're just in the mood for a simple classic. The portions are big, so it's a plus!

Mediterranean salad: Feta, almond, couscous, tomato, cucumber, and oregano vinaigrette. I'm a huge fan of mediterranean, so naturally had to get this! So refreshing on a hot day — highly recommend!

Pesto Chicken flatbread: I always get this! caramelized onion, tomato and pine nut. It's a great place to share bites with friends.

Piccante flatbread: I definitely indulged on a lot of bread this trip, and I'm not at all mad about it. This was definitely a favorite of the day — italian sausage, spicy salami and manchego. My husband loved it, too!
Website: here // Instagram: here
Pomo's pizza is produced according to the Napoletana tradition where each pizza is a unique piece of art. Homemade dough, all natural ingredients, and the blast-cooking process of the wood burning oven to lock in the delicious bursts of flavor. Being a Chicago native, I know my pizza. The soft crust literally melts in your mouth. It's a fun atmosphere, too! I don't know what it is about Arizona restaurants, but they always create such a fun/rustic dining vibe. Another great place to dine with friends and try a little bit of everything.
The menu is quite grand, so there's something for everyone. It was extremely hard to narrow it down because everything looks so good. So, we ended up going with the classics:
5 – WE ATE:
*we wanted to try the pasta, but were so stuffed! Definitely on the list for next trip (with Harlow in tow!)
Heirloom Burrata: Cheese me! The homemade fig jam is absolutely divine. No other way to start a meal, promise!

Mango – Seasonal salad: Seasonal fruit, baby lettuce, gorgonzola, arugula and rasberry vinaigrette. Super refreshing on a hot day.

Boscaiola: I always gravitate toward white pizzas, whereas my husband loves tomato based. There's something about the olive oil/pizza combo that makes me dance. This pizza has mozzarella, sausage, provoke cheese and imported porcini mushrooms (that I sadly kept without) I wish I could like mushrooms on pizza, but I just can't!

Toto Sapore: Tomato sauce, mozzarella, sausage, salame parma and spicy, basil extra virgin olive oil. This is what Kevin ordered, and it was absolutely delish! We're both sausage lovers, so naturally, a go-to.
Website: here // Facebook: here
A fun culinary journey where Chef Juan and his culinary staff will take you deep into the heart of fresh, authentic, Southwestern flavors. It's a custom prepared four-course menu complete with tequila and wine pairings (this preggo-mama couldn't participate in, but my husband certainly enjoyed it) It's a fun experience where we could watch the chef and his team prepare our meals with the open kitchen. The chef was so fun, and a pleasure to dine with. The custom-menu is constantly changing, but our food was unbelievable. The flavors are electric, melt-in-your-mouth-good. It was also cool to learn that Chef Juan has been with this restuarant for many, many, many years.
Fast-food-style (my guilty pleasure) offering classic American fare in a sleek space on a working farm! Although not advertised, this spot was featured on Diners Drive-ins and Dives (bragging rights!) The menu features a wide variety of options, took me forever to pick! I opted for the fried chicken tender basket and onion rings. They have pizzas, desserts (I hear the milkshakes are amazing) salads, chicken, burgers and smoker items! Whew! The location is beyond chic, and modern. We sat outside and enjoyed the beautiful day.
5 – WE ATE:
Fried chicken tender basket — my favorite food. No explanation necessary other than, holy amaze. I enjoyed a side of onion rings and fried zucchini slices! (they're hand breaded in rosemary-dill panko, with marinara dipping sauce) legit drooling on my keyboard right now.

Baby Back Ribs — my husband enjoyed a full slab f tender pork loin ribs finished on the grill, served wet with garlic flatbread, fried green beans & garlic fries. I mean, can you handle this?
We enjoyed a 2-night stay at the Scott Resort and it was absolutely amazing (a little more above) The Canal Club is located on site — Infused with the colors and comforts of 1930's Havana, it's the perfect photo-opp and ambience. It's causal, yet elegant and I'm all about the vibrant, comfortable atmosphere. We enjoyed dinner, but the breakfast looks amazing too! Will have to go back to see for myself. Here's what we ate!
6 – WE ATE:
Grilled asparagus: You guys, I actually invited a green vegetable on this trip. Ha. The poached egg, and chorizo oil were most definitely appreciated.

Autumn Squash Salad: Arugula (my favorite) goat cheese and pomegranate vinaigrette. This is seriously my go-to salad combo and it was refreshing and delicious. That means I'm up for 2 greens in one day! Who am I?

Gaucho Steak: One of my most memorable meals from the trip was this steak. INSANELY tender. My husband was mad he didn't get the same thing! It has a little bit of spice with poblano, and masa potato cakes. Highly recommend!

24 Hour Short Ribs: My husband enjoyed these juicy ribs with roasted root vegetables, mashed potatoes, plantains and garlic. We love our meat!

Churro Doughnut Holes: I mean, anything with churro is a no brainer. SO good, we were fighting over the last bite. I obviously won …
THINGS TO DO IN SCOTTSDALE AZ: SPA
Since this was my babymoon, I definitely took advantage of multiple spa appointments. Disclosure: this is not a common occurrence for me on vacation! I just wanted to take time to pamper myself before my body got ripped apart. Ha. Arizona has some of the best spas I have ever visited. The scenery, ambience & resorts are unparalleled. I'll never forget my first ever spa experience at JW Scottsdale Camelback (this was years ago) and I've been hooked ever since! Here's where I went: (holy spoiled)
An oasis within an oasis. Steps away from the hotel (on site) is the Jurlique Spa. Natural rejuvenation, inspiring people to health and well-being through a holistic lifestyle. I enjoyed a gorgeous mani/pedi. Does anyone else wait until they're on vacay to get one? I always love experiencing the spas, and chatting with the locals. I had the sweetest nail technician (from the Midwest) so we obviously had a lot of common ground.
Like I said above, this was one of my first ever spa experiences back in the day. Every time we go to Arizona, we make sure to indulge. I actually got my first ever facial! In 31 years, never had a facial. My skin has never felt/looked better. One of the reasons I love this spa, they have a private pool for spa-guests only. Additionally, it's also a kid-free zone, and a quiet place to read a book. Order drinks poolside, etc. The pool overlooks the mountains, and it's something out of a movie. I already miss it.
I've always wanted to try this spa. I've heard such amazing things, including the countless 5-star reviews. They offer personalized treatments, mineral water therapy, uniquely synchronized music styling, and a selection of the world's finest teas into an artful indoor-outdoor oasis. Let's talk about my favorite part of the day: the French Celtic Mineral Pool! Pop some headphones on, take your clothes off and lounge in the most peaceful salt setting of all time with the Himalayan Salt Room.
I enjoyed the 'Mother-to-Be massage' and Kevin experienced the Avania massage. I highly recommend to fellow-preggos! It was exactly what I needed. Post massage, we sunbathed in the most tranquil pool of all time. The Spa Avania is a must for anyone visiting Scottsdale. Happy to answer any questions about the above!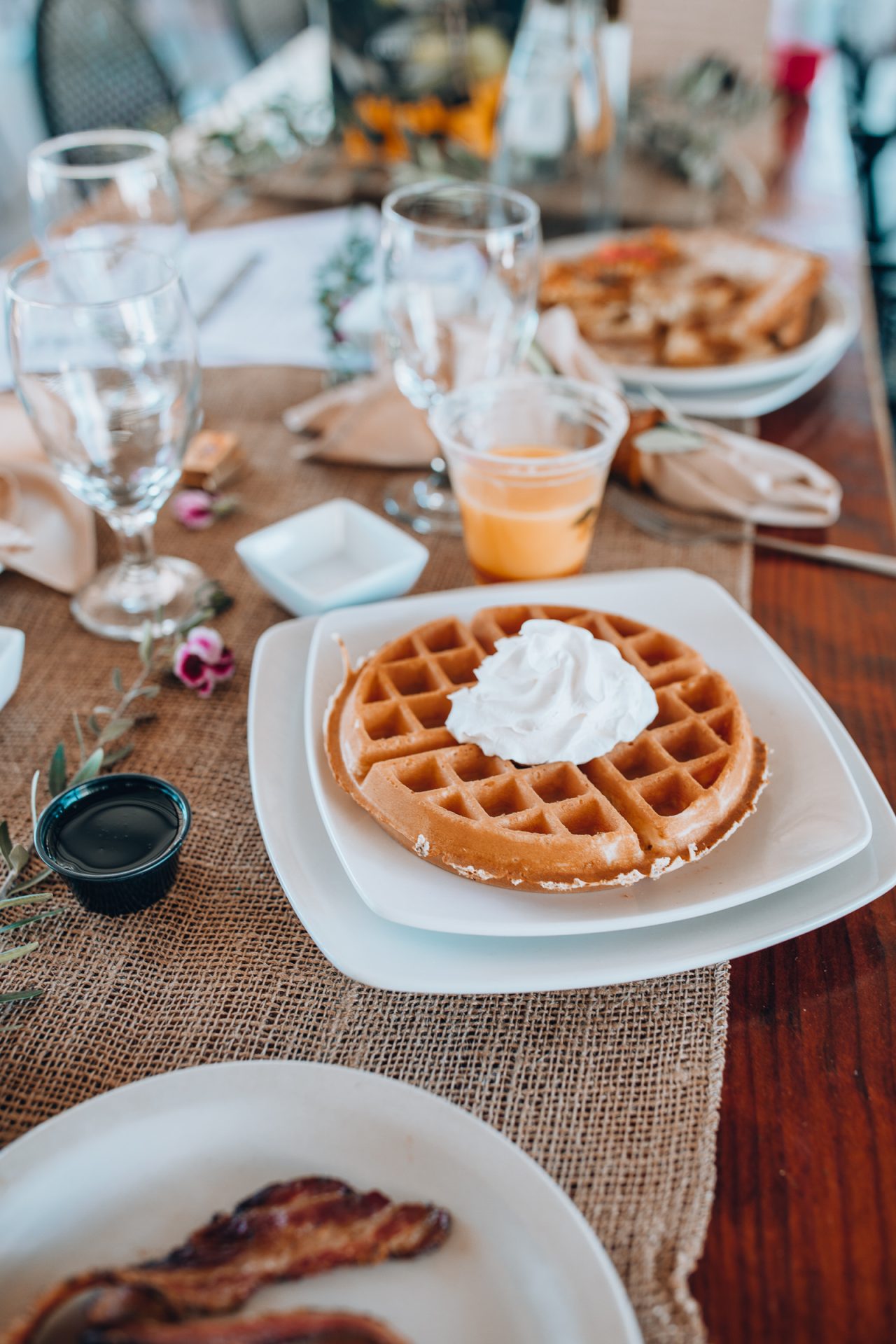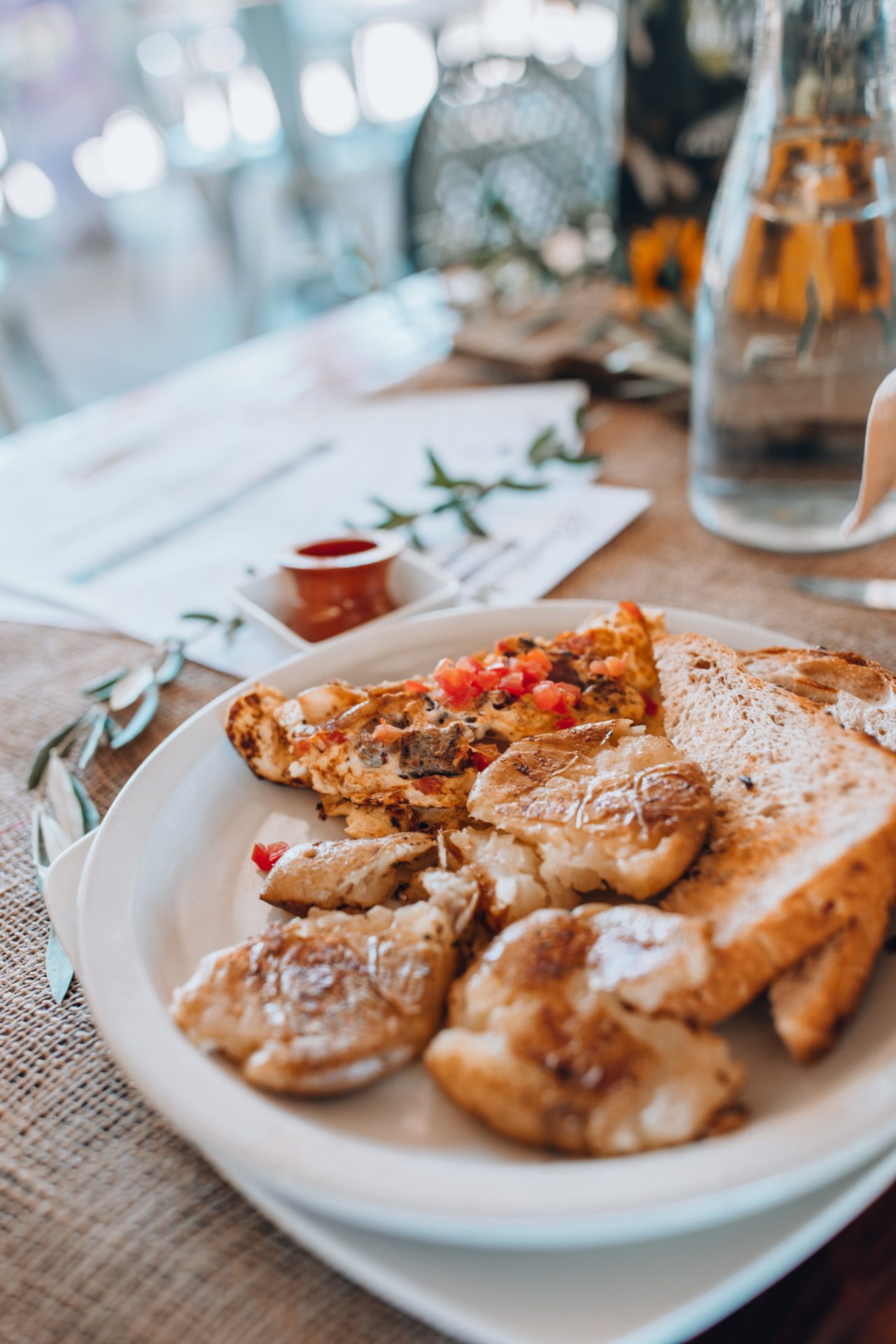 Definitely one of our favorite adventures of the trip. If you're looking for unique things to do in Arizona — do this! A day filled with FOOD, it's a match made in heaven. The fresh foodie trail is in Mesa — visitors can actually hop in their car and take a road trip filled with delights and culinary goodness. You'll wind through Mesa and beyond into the regional Southeast Valley towns. Serene landscapes (absolutely breathtaking) and a history lesson to boot. Who knew that Arizona grew so much food in the desert? You can download the full brochure here (we didn't have time to stop at every destination), and learn more about it. Here's where we stopped:
Arizona's only working olive oil farm and mill. Family owned and operated, 100-acre farm with over 7000 olive trees! We learned first-hand how olives are pressed into fresh olive oil, and the Olive Oil 101 tour conducted daily is a must do! They use local and garden sourced ingredients to create healthy and delicious cuisine! Can we talk about this adorable tablescape — the waffle was beyond divine too! It was all so delicious. Don't forget to stop in Superstition Coffee — it'll be the freshest cup of joe you've ever had!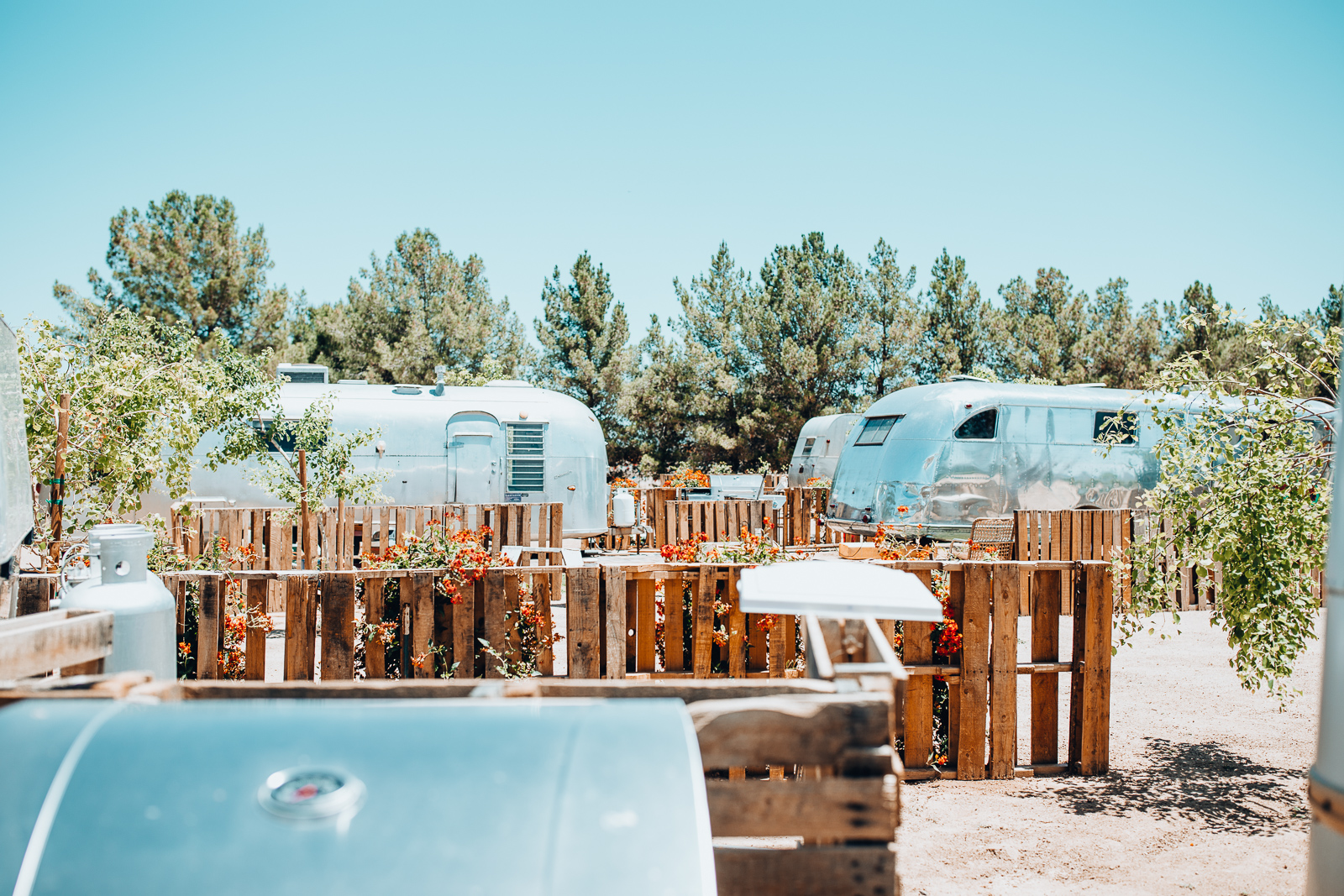 75 years of operation. This was definitely the highlight of our trip. Oh, and the largest organic peach grower in Arizona! (Literally the best peach I've ever had) There's always something going on, but if you're planning a trip, expect to: peach pick, watch a historical re-enactment, classic car show, fireworks, seasonal farm festivals, ice skating and more!
They have multiple spaces for weddings, and the Governor just designated this an Arizona Treasure. We literally got tours from the owner himself — it was such a refreshing touch on business. Oh, and they have dinner on the orchard! Seriously, the next time we're out there — we're going! If that's not IG goals at its finest, I don't know what is! Such a beautiful experience, and fun day. We'll never, ever forget this one!
Agritopia is about preserving urban agriculture and integrating it into the most neighborly, well-designed community. They believe that, 'a simple life with friends and family is a rich life. The design of the community is intended to breakdown traditional barriers between people to encourage formation of real community among people of varied backgrounds' (couldn't have said it better myself!) This is where Joe's Farm Grill is located (mentioned that above) and where we also got to visit some really cool shops/restaurants on site! Such a cool concept, way of life. As a result, we will definitely be back for more!
Arizona Pools:
Above all, Arizona pools are my favorite. I always make sure to have a couple of hours each day to lounge and catch some rays. The Scott and JW Camelback both have incredible pools! Definitely one of my favorite things to do in Scottsdale AZ!
Rainbow Ryders, INC launches scenic sunrise balloon rides in Phoenix and Scottsdale daily, year round! Honestly, Kevin was begging me to do this but I was too chicken! Curious, would you go in a hot air balloon? I know it's a bucket list item for many, because the views are unparalleled.
Hike:
Definitely start your morning off with a scenic hike. These are my favorite hiking trails for beginners (because, duh) ha. I recommend going early in the morning to avoid heat. Meanwhile, I'll definitely have coffee in hand! Nothing too traitorous.
Most noteworthy for popularity – the Desert botanical gardens have more than 50,000 desert plants on display throughout five thematic trails! Make sure to watch for special events, seasonal exhibits and eat at the Patio Cafe. In Conclusion: It's beautiful, go!
Baseball fan? If you're not living under a rock, you know that metro Phoenix is the center of the baseball universe. 15 MLB teams compete in more than 220 games throughout the area. It's a fun day for fans, because it's the start of the season! Oh, and any excuse to get out of Chicago is a good one. Play ball!
Arizona is home to some of my favorite shopping ever! The basic breakdown for where to find what goes like this (according to the website!): Central Phoenix for vintage finds; Uptown Phoenix for hipster goods, and Downtown Glendale for antiques. I'm a huge fan of the Scottsdale Fashion Square, located near the hotel with some of my favorite shops. A great excuse to find a new outfit for a night on the town (or at the pool)
Make sure you visit Visit Phoenix to see the 411 on all things fun! They literally have it all! I would have never known about Agritopia, The Fresh Foodie Trail & the gardens if it wasn't for them. Seriously, a dream trip that we'll remember forever.
Thanks to Visit Phoenix for hosting us! An adventure of a lifetime!
What are your favorite things to do in Arizona?