ICYMI, I launched a new IG handle devoted to all things AMAZON! Had to fuel the addiction, so I hope you follow along for my finds! Today's post is all about travel. Whether you're hitting the open road or soaring high heights — these will get you through your vacay in style.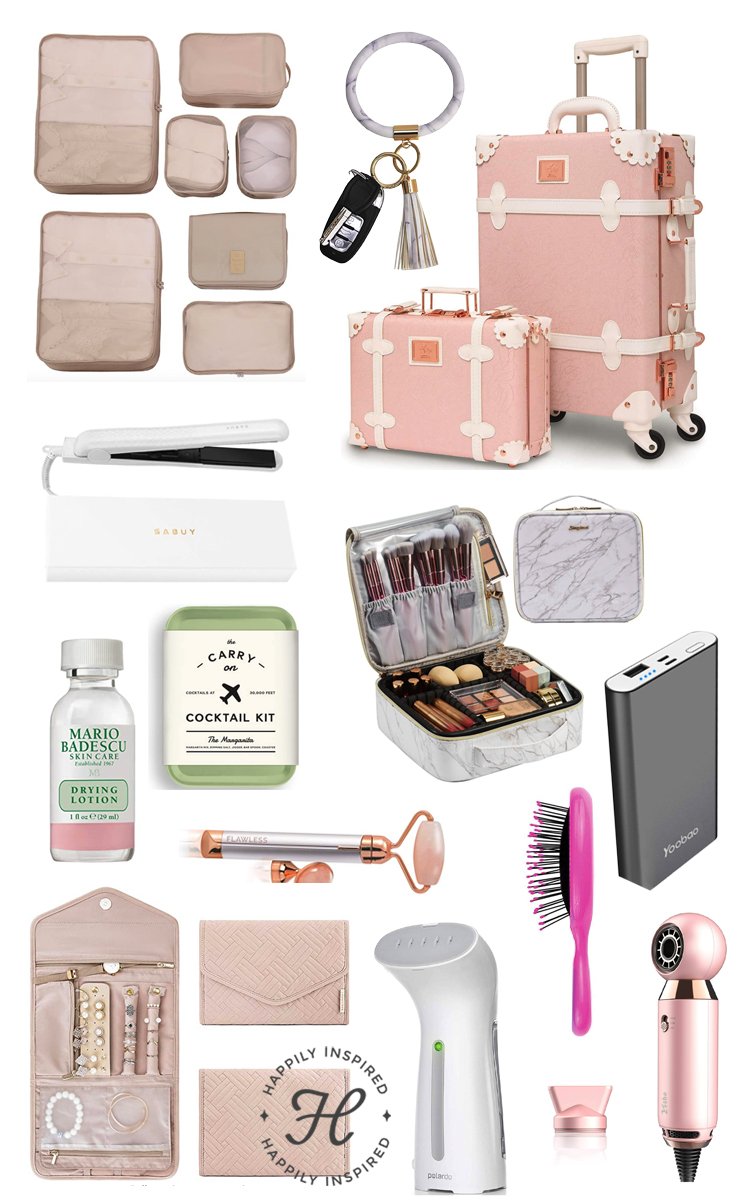 ---

---
packing cubes // these are my favorite! Why does organizing always feel like Christmas? These help keep everything contained. I have one for each member of the family! Great to throw in your carry on if you're in need of an extra change of clothes fast!
key ring // so long are the days of scrambling through my purse to find my keys. I also use this when I'm going to store so I don't have to lug my entire purse with me. Oh, and it's cute.
vintage luggage // there's so many cute styles! I just couldn't resist the pink for getaways! If your'e worried about damage, this can work as a carry-on so it won't get tossed around. Make sure to check out more here!
travel straightener // just a cute flat iron for those humid nights.
drying lotion // everyone swears by this stuff! Traveling is rough on your skin — simply apply this to your problem areas and wake up to a glowing face!
marble makeup organizer // I love this makeup case — keeps everything contained and organized.
cocktail carry on kit // I love taking the edge off with these cute cocktail kits. They have so many different ones!
vibrating massage roller // I use this on my face everyday. I actually store it in the fridge to help with puffy eyes (thanks, no sleep!)
travel wet brush // no better travel brush out there! I use this on my 2 1/2 year old daughter and she doesn't care! Best detangler.
travel charger // everyone needs a backup charger! You never know, right?
travel jewelry organizer // This is a best seller and perfect for storing your baubles on the go!
travel steamer // just a cute little travel steamer to get those wrinkles out!
travel hair dryer // this goes everywhere with me! The cutest compact hair dryer that's perfect for on the go!