While the rest of the world is on the Keto diet, I'm indulging in homemade pizza. I mean, it's January in Chicago — we have to have some fun, right? To spice things up, I thought I'd try my hand at some homemade pizza recipes. Truly something for everyone, and a fun way to incorporate the family while it's freezing outside. Below, I'm sharing some great homemade pizza recipes to try at home! If you have any family favorites, feel free to let me know in the comments below.
HOMEMADE PIZZA RECIPE
---
Margherita pizza is a classic and definitely my personal favorite! You can't go wrong with simple, fresh ingredients. I'm a big fan of Laura's for all things delicious (she's a doll in person, too!) RECIPE: A BEAUTIFUL PLATE 
For all my vegan followers, this is this perfect pizza recipe for you! This delicious pizza is the real deal with pumpkin seed pesto, vegan parmesan cheese and fresh tomatoes. Recipe via Delicious Knowledge.
 This white pizza is made with lots of delicious cheeses. This homemade pizza recipe is without the sauce but makes up for it with delicious taste! Personally, my favorite pizza of all time. Am I the only one who doesn't love red sauce? Recipe via // An Italian in my Kitchen 
I'm obsessed with barbeque chicken pizza and this homemade pizza recipe is a great option to make for friends and family! Additionally, it's a fun twist for pizza night. Recipe via: Lil Luna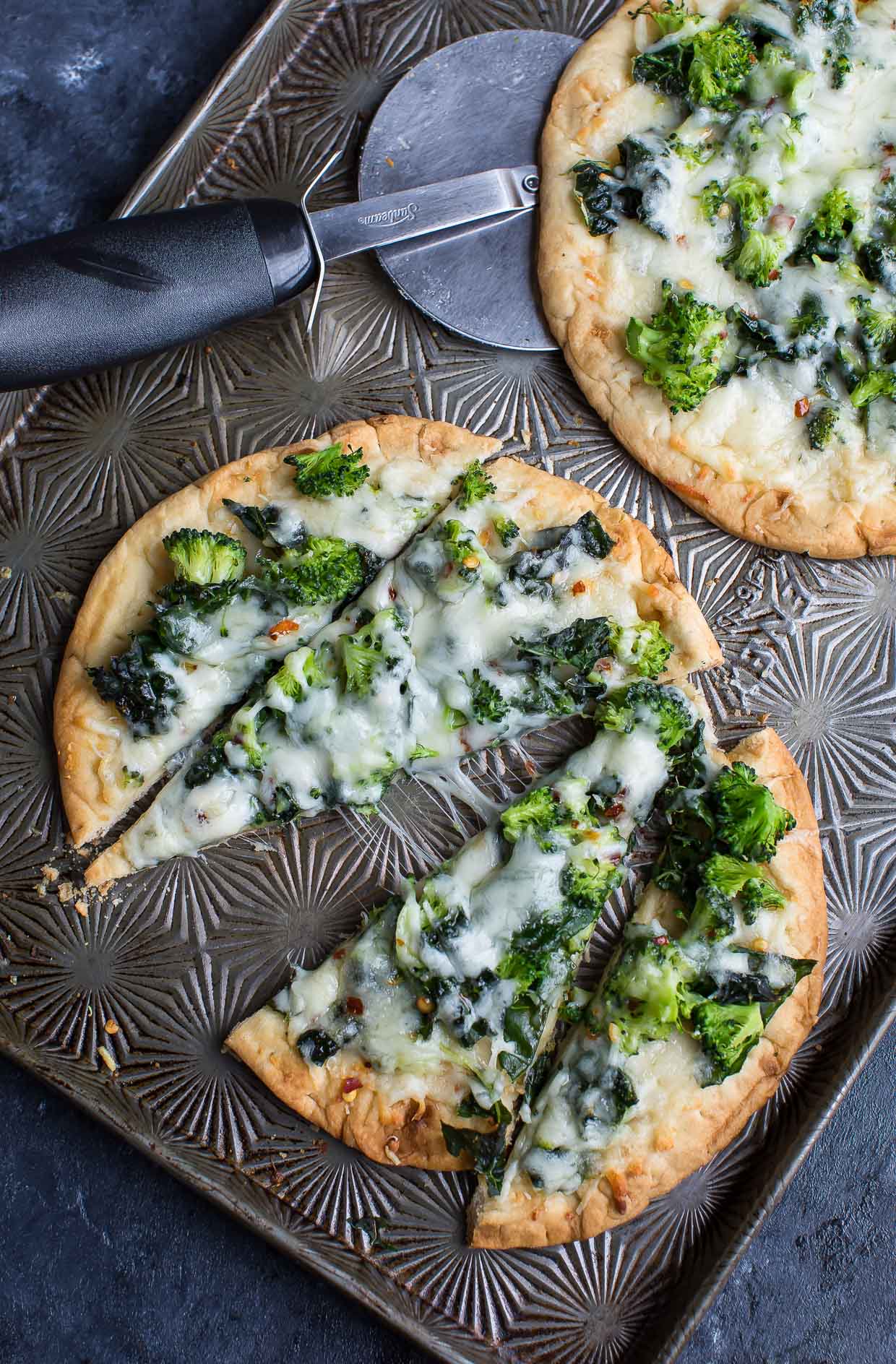 This is another healthy but delicious spin on the traditional pizza recipe. Kale is a very popular and makes a delicious ingredient. You won't even have to feel too guilty for indulging!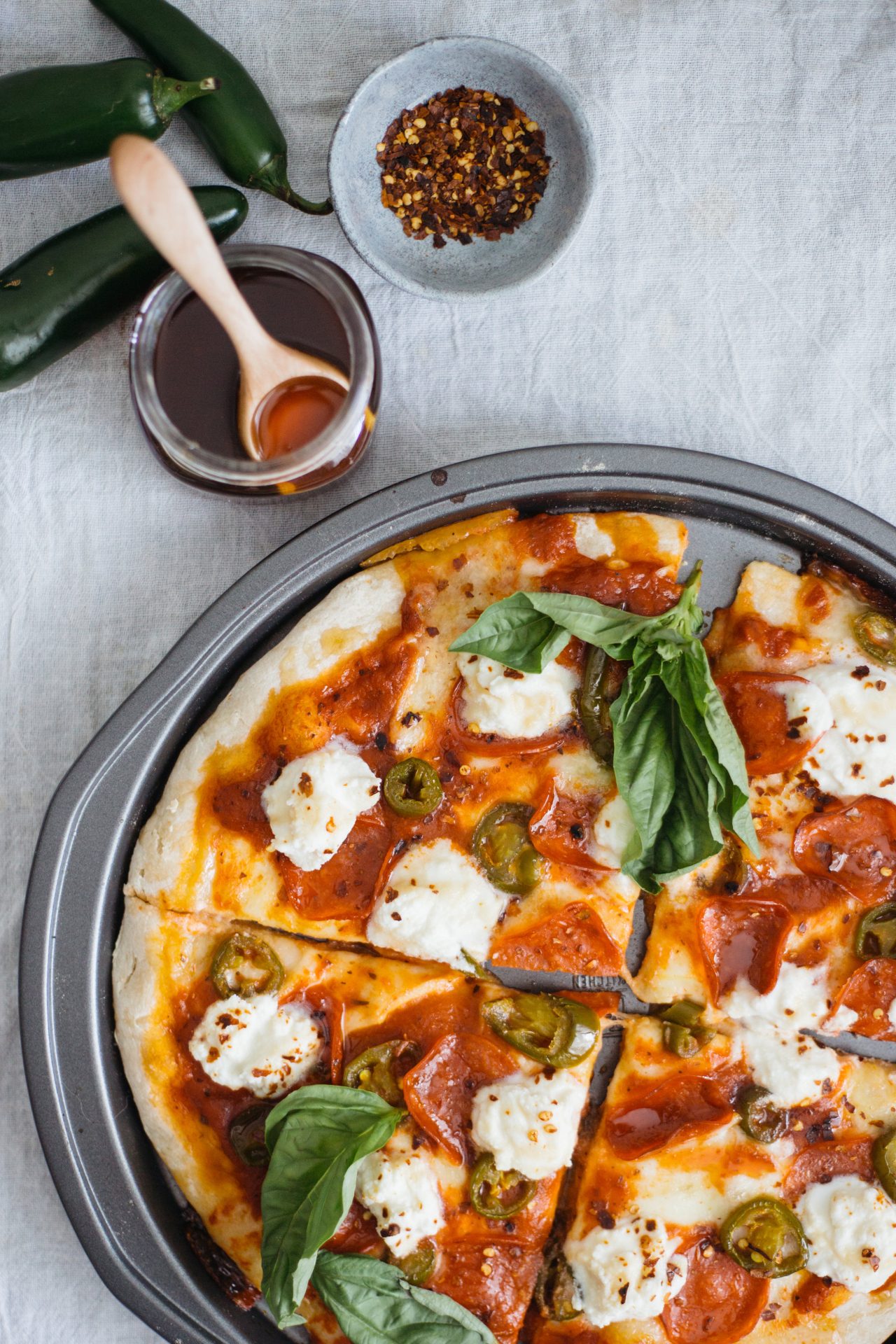 Above all, this is definitely my my all-time favorite homemade pizza recipe. This pepperoni ricotta number is every bit of YES! A kick of spice (hello jalepeno) will send your taste buds overboard. I just love ricotta cheese on pizza dough — it's a home run.
Want to impress friends and family with an authentic Italian meal? Make this gourmet pizza topped with tomato, basil and balsamic vinegar. Definitely a home run! Recipe via Grateful Graze.
What's homemade pizza without the perfect dough base? This quick and easy pizza dough recipe will make first time pizza making a breeze! Recipe via Sugar Spun Run.