This Summer Travel Bucket List post is sponsored by Shop Your Way. As always, opinions are entirely my own! Thanks for supporting brands that make Heart of Chic possible! 
Now that I'm a mama to the cutest, sweetest human on the planet — I'm starting to map out our first summer together! Obviously, this bucket list may appear a tad (ok, a lot) different than yours, but it's just a reminder to soak up every moment, big/small.
Growing up, I always had the best summer memories and I want to make sure they're extra special for Harlow. Bucket lists don't always have to be grand; the purpose is to keep a running list of fun in the sun! Oh, and I'm aware Harlow's only 7 months old and won't remember any of this, but the photographs will be so fun to show her later on! 
I recently partnered with Shop Your Way and GasBuddy Apps to promote their exciting collaboration: Giving members $.30/gallon CASHBACK in points! After the first 60 days it will be $.15/gallon. For those of you unfamiliar with GasBuddy — It's a completely free app that gives users the best gas prices in the area, points for filling up & the perfect pit-stops for your adventures. It has over 78,000 ratings at close to 5-stars. It's the perfect app to take on your road trip because the average savings per year is $340. Not sure about you — but that money sounds better spent on delicious road-trip food! Shop Your Way is another fabulous tool that rewards you for shopping at your everyday favorites. I actually wrote a post about it here (in collaboration with Kmart) so you can get a better idea of what it's all about. Some of my favorite participants are: GAP, Sephora (5% CASHBACK), Shopbop, Hobby Lobby & more. Seriously, no strings attached — just an easy point system to reward you for being a loyal shopper!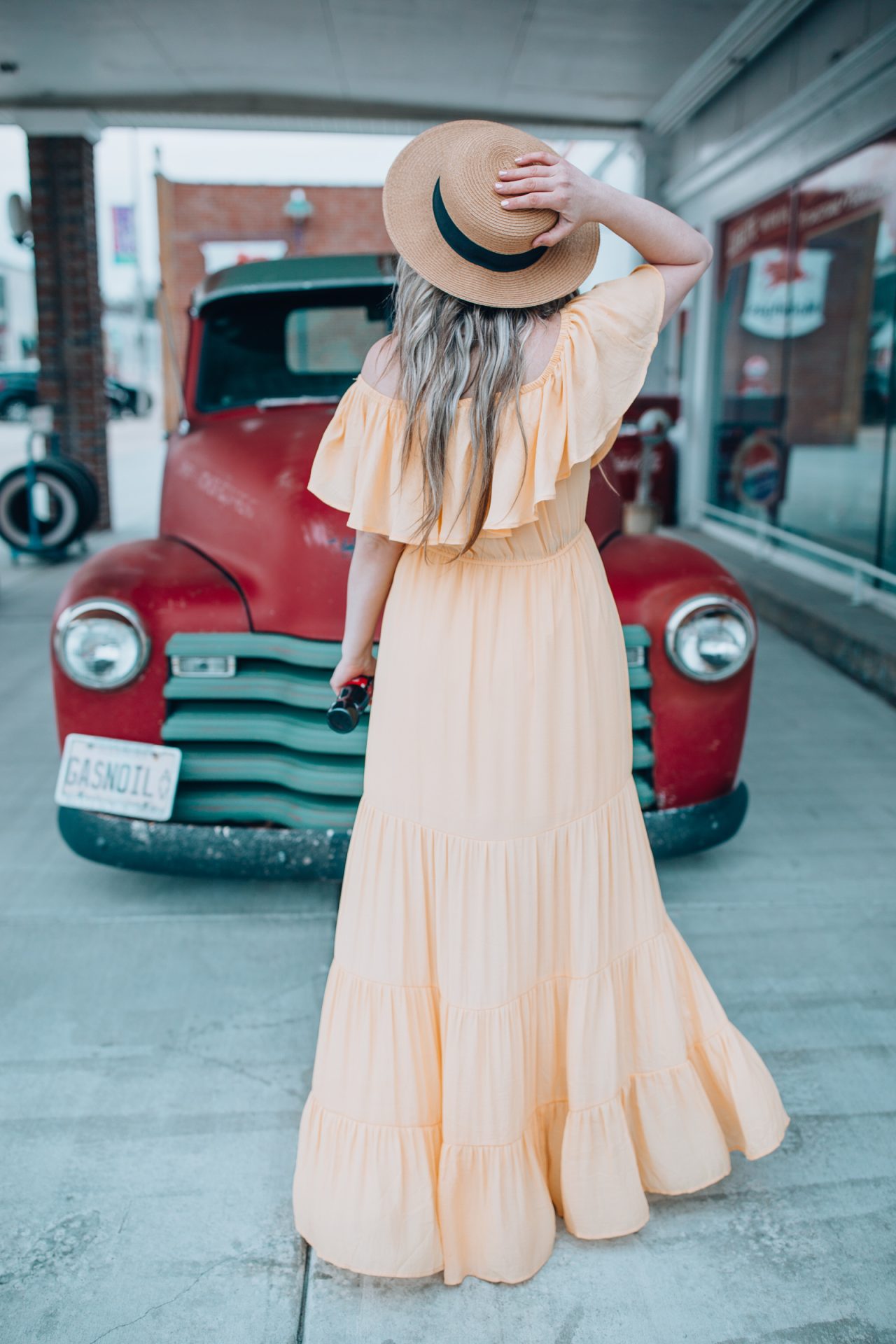 SUMMER TRAVEL BUCKET LIST 
Frankfort, Michigan:
Michigan holds a very special place in our hearts (we even named our dog after the town!) and it's where Kevin proposed. We can't get enough of the very simple living, and lake house vibes. It will be Harlow's first time in a lake! 
Visit Lincoln Park Zoo:
Since we've ventured to the burbs, we haven't had a chance to explore the city together as a family (It's also been so cold!) We can't wait to take her to the zoo, and watch the magic through her tiny eyes. 
Go to the beach:
I can't wait to see her little sandy bum, and those baby toes in the water. Nothing cuter than footprints in the sand. Did I mention she's beach ready? 
Farmers Market:
There's nothing better than strolling around your local farmers market on a Sunday morning. Picking out fresh fruits/veggies while helping the local farmers. I can just picture Harlow in her cute sun hat, biting on a cucumber. Ah, the simple moments.  
Feed the ducks:
One of my all-time favorite photographs of my childhood includes feeding ducks. Would love to recreate this for Harlow one day! Like mother, like daughter — right?
Dance to live music:
I absolutely love music, and hope Harlow has the same appreciation. I played in orchestra for over nine years. I'd love to dance to some live music outdoors and capture the magic! 
Pet a horse:
Again, another basic but adorable memory! We have so many farms nearby, and I think this would be the cutest capture ever! Just a baby with nature — can you even handle it? 
Watch an airplane take off:
We used to watch airplanes take off at a local airport growing up, and I still remember it to this day. But how does something so heavy fly in the sky? Ha. 
Plant a garden:
Ehhh, I have the opposite of a green thumb — but, it's about the memories! I'd love to create a small garden together and watch our flowers bloom. Again, I may be over reaching here as I don't have the best track record, but it sounds super cute in theory!  
Go boating:
Would love to rent a boat for the day, and have some fun in the sun as a family. Lake Michigan would be so magical! 
Go to a baseball game:
Is there anything more summery than a baseball game? Would love to attend a Chicago White Sox game with my favorite girl in tow! 
Put Harlow in a fun float:
Can't wait to snap some fun photos of Harlow in a cute float! PS: checkout this post for some pool float inspo. 
These are just a few ideas for a Summer travel bucket list!
I'll be adding more in the coming weeks, so be sure to check back! What is your favorite summer activity? 
PS: Don't forget to swing by the Cedar & Rush blog for her spin on GasBuddy x Shop Your Way! 
Photos via // Cedar & Rush 
SaveSave
SaveSave