It may be cold outside (literally in our third winter) but the iconic Chicago Macy's on State Street has officially transformed into a fanciful fairytale for the annual Macys flower show. Lose yourself in all of the breathtaking delights as you enter a land typically seen in your childhood fairytale favorites. We're talking gorgeous blooms, enchanting arrangements and the perfect way to kick off the spring season. The Macy's flower show will literally blow your mind. Every store department takes you on a whimsical journey. This season's 'Once Upon a Springtime' theme is a world filled with wonder. Not to mention, a few of my favorite things: flowers, shopping & fun.
This post is sponsored by Everywhere Agency on behalf of Macy's; however, all thoughts and opinions are entirely my own. Thanks for supporting brands that make my heart happy! 
Event Dates: Sunday, March 25th through Sunday, April 8th (regular store hours — closed on Easter)
It's not only free, but you'll always find something new that you haven't discovered before. They're constantly refreshing, and adding new arrangements nightly. The entire store features brilliant flowers from orchids, to gardenias and vibrant colors. (I personally love hydrangeas and peonies) It has seriously gotten bigger every single year, and also takes place in New York and San Francisco. It's such a nice escape from the current weather (I feel like this winter is never-ending) and smells absolutely amazing! My favorite: the 1,500 butterflies hanging from the 1920's mosaic (must see this, guys!) The journey ends in the world renowned Walnut Room (7th floor) and has the cutest mermaid theme in the Lagoon. Such a fun family day, too! Can't wait to take Harlow when she's a little older. Additionally, there will be events daily: a couple that I'm looking forward to below — make sure you check-out this map to plan your favorite stops, and here for a full event list. Are you planning on attending the Macy's flower show? Let me know in the comments below! 
---
Friday, March 30th: Performances, cooking demonstration and fairytale Friday fun // 12pm-130: Cooking demonstration with Baker Miller in 7th floor Culinary Studio (Can't wait for this!) 12pm: Fairytale Friday: Mermaid photo op (raises hand), tarot card reading with Barbara Meyer, Candy Cart by Harry London with delicious gourmet chocolate) and so much more!
Macys Flower Show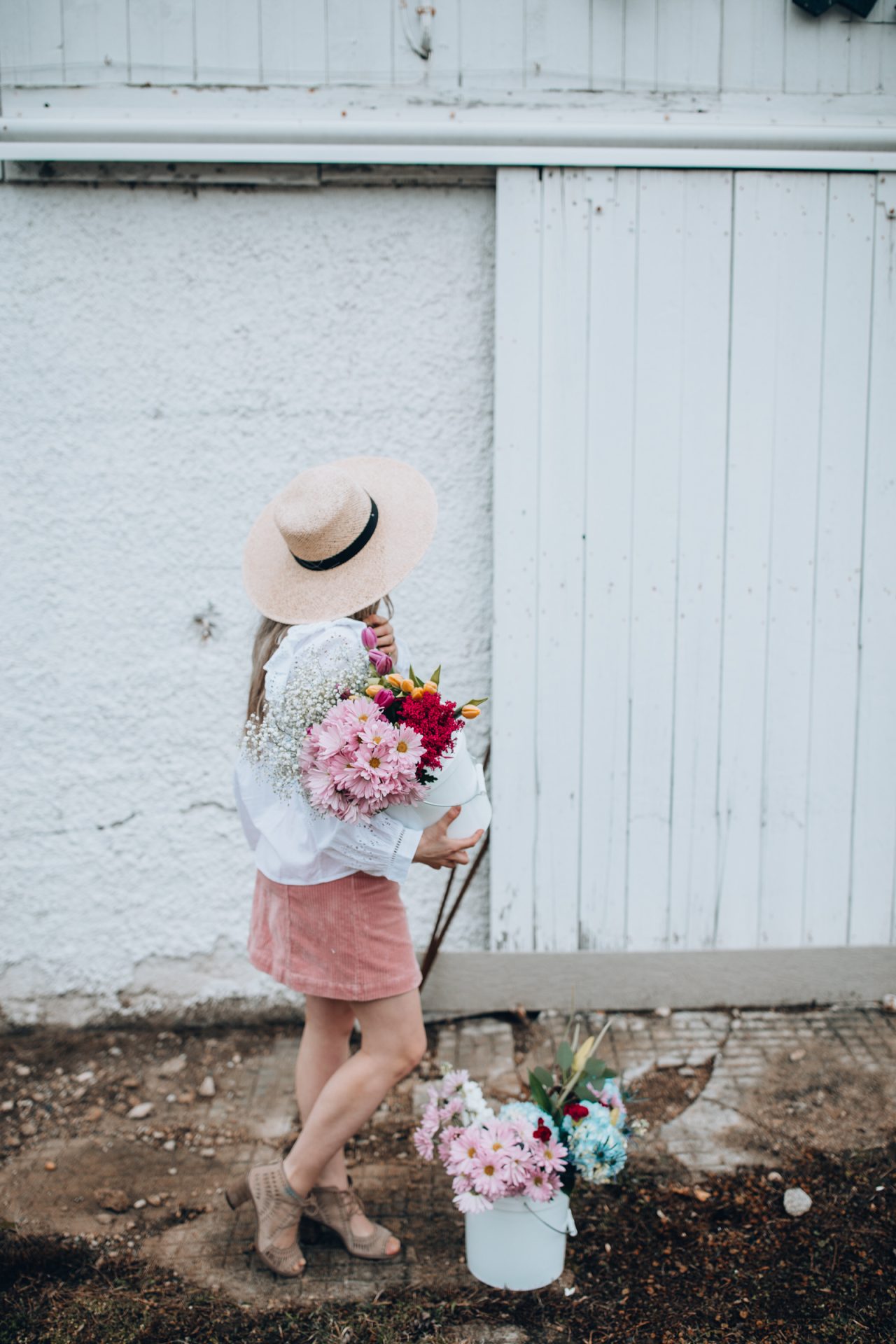 Address: 

111 N State St, Chicago, IL 60602
Make sure to follow along on Instagram — I'll be sharing my floral favorites on Friday! Be sure to check out more entertainment posts before you go!
Will you be attending the Macys flower show this year?