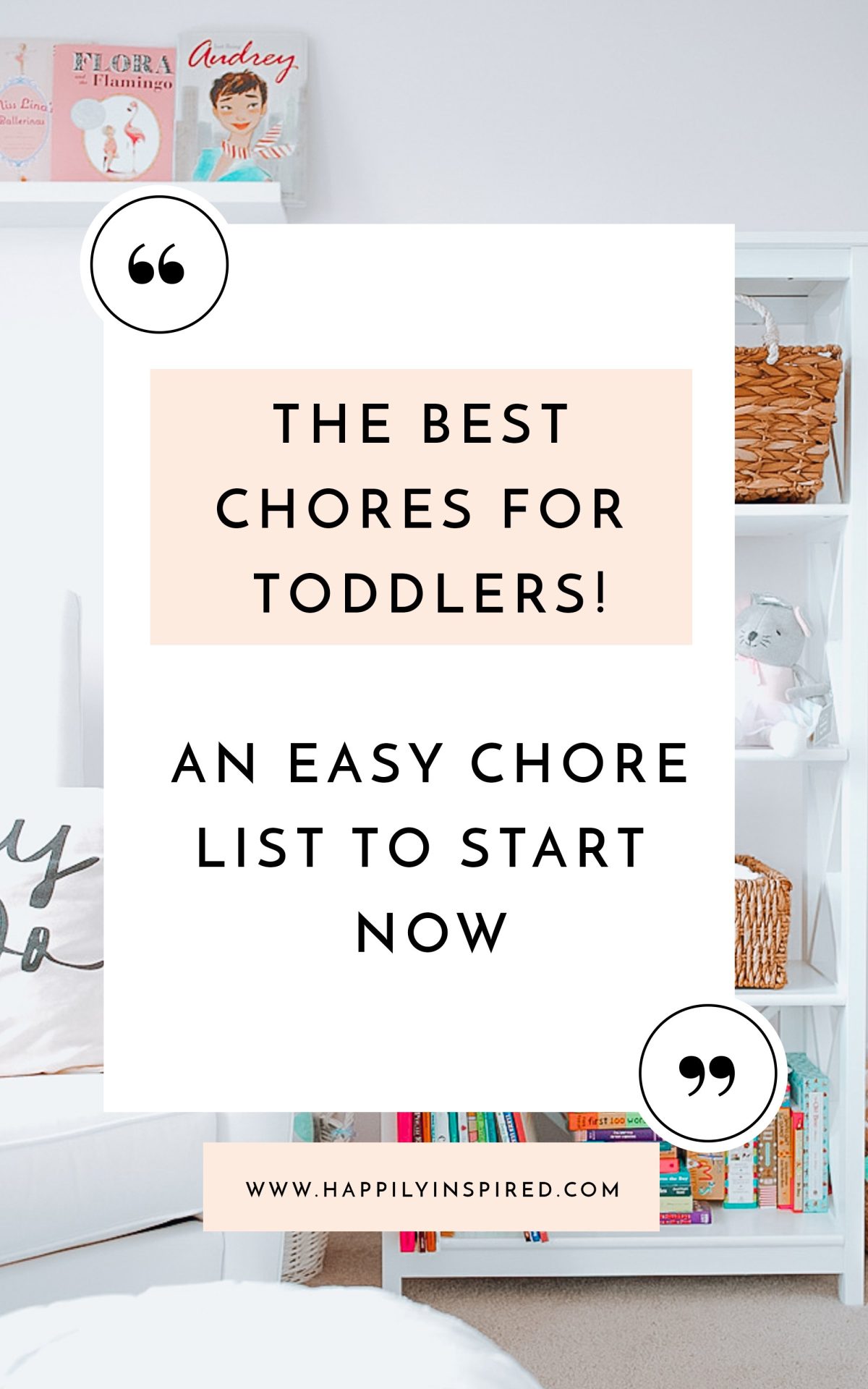 Marie Kondo season is in full swing, and I'm here for it! I definitely underestimated the amount of 'stuff' we'd accumulate with a baby (and that's just one!) I often find myself feeling overwhelmed by the clutter – especially since we've been cooped up indoors all winter. Not to mention how difficult it is to keep up with an 18 month old! Harlow's a busy body, and I feel like a hamster on a never-ending wheel picking up her path of destruction. Don't get me wrong, I live for messes. Life is too short to stress about the small stuff, but there's definitely a healthy balance. Did you know that the toddler years are a great time to start introducing chores? Age appropriate, of course. Sharing more below, so let's jump in!
I'm so excited to be partnering up with some of my favorite mama's for an ongoing motherhood series this year. We chatted baby registry must haves last time in case you missed! We'll be chatting all types of fun, but today's topic is all about spring cleaning & chores for kids. Something we can all benefit from. Make sure to check-out the posts below for more ideas and inspo!
The Ultimate Spring Cleaning Resource for Busy Moms // The Mama Notes
How to get your Toddlers to Help with Chores // Momma Society
How to Introduce Chores for Toddlers and Young Kids // Glitter INC
Spring Cleaning Tips // Coffee Beans & Bobby Pins
CHORES FOR KIDS
---
OK, so when it comes to chores for kids, they obviously have to be age appropriate. (Harlow's not washing the floors yet, haha). It's important to teach respect and responsibility for the things around them. It's a great skill to start young, and instill early on! Harlow's 18 months, and actually loves helping. She enjoys putting things in buckets, helping mama vacuum or throwing something away. I'm noticing how proud she is to accomplish these small tasks. Making chores (cleaning) fun is very important. These don't have to be so dreaded, like we all grew up feeling! A few tips below to remember:
KEEP IT SIMPLE: Every child matures at a different pace. The chart below may not be applicable to yours yet, and that's okay! We're starting very small, and simple.
REWARD GOOD BEHAVIOR: Make sure you're going above and beyond to reward positive behavior. If they put something away, cheer them on! Let them know how proud you are of them. Do this every single time.
ONE ACTIVITY AT A TIME: I was recently telling a friend how overwhelmed I was by the constant disarray of our playroom. Toddlers are notorious for pulling everything out, naturally. We've started a 'one toy at a time' policy (well, we try our best!) and it's definitely helped! We also clean up together, before we move onto the next activity.
CHORE LIST
These are some age appropriate chores for a toddler.
---
PUT TOYS & BOOKS AWAY
Like I mentioned above, Harlow loves putting things in buckets. She feels so accomplished! We've been working on putting our toys away before we get something new out. It makes my chore list easier at the end of the day, too!
HELP WITH LAUNDRY & CLOTHES
Laundry with toddlers, have patience! Harlow loves taking all of the clean clothes out while I fold, and put in drawers. You may find yourself folding the same shirt 200 times, but that's ok! They learn from our actions, so keep on keepin' on! Oh, and lots of coffee.
THROW TRASH AWAY
The joy Harlow gets when we ask her to throw something away — nothing cuter! Again, she feels so proud by accomplishing things on her own. It's also a great listening exercise. She's always been little miss independent, so there's no surprise here.
HELP WIPE UP MESSES
Harlow always mimics me when I take a wipe to her highchair. I always give her a wipe to help. She's the sweetest little helper!
I will definitely update this chores list as Harlow gets older, but right now — we're focusing on the small victories! Remember to get involved as a family, and make clean up fun. It will definitely benefit you when the time comes.
When did you start chores for kids? Tell me below!