I am so excited to share my Buy Buy Baby registry tips, tricks and hacks with you. I am less than 2 months away from mom life, you guys! You weren't lying when you said pregnancy goes incredibly quickly. I'm trying to soak up every minute, and remain calm. On an exciting note — my baby shower is this weekend! It will be an intimate garden themed affair at my mom's cute country abode. I cannot wait to share our day, so make sure to check back in!
BUY BUY BABY REGISTRY LIST | MUST READ BLOG POSTS
*Also updating this post to include some buy buy baby registry posts below: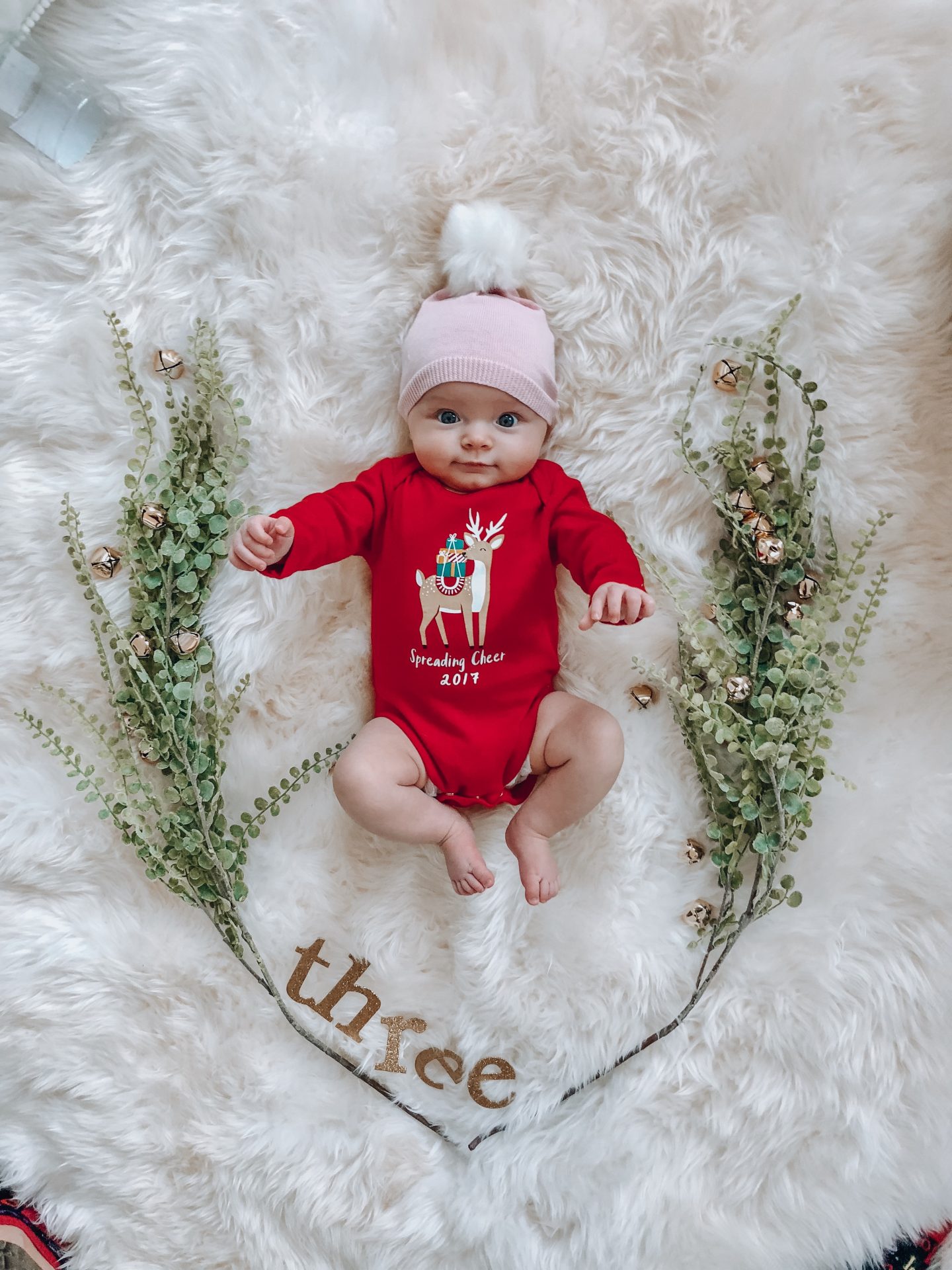 buy buy baby registry list tips and tricks
Where to register for baby: 
Since this is our first baby, we were absolutely clueless on where to begin. After several recommendations from friends, we decided to register with the infamous, buybuy BABY.  Today, I'm spilling my best buy buy baby registry hacks for my fellow newbies! (say that 3x fast) These tips helped me conquer the day with ease and confidence. It can be incredibly overwhelming, and there's certainly no shortage of opinions. My best advice? Make sure to slow down, and enjoy this time. Registering can be such a fun bonding experience if you allow it to be. Let's jump in!
make an appointment with the expert buy buy BABY registry associate
I'll be honest — I really didn't think this was necessary. I had an idea of what I thought I needed, and didn't want another 'hand in the cookie jar' to offer unnecessary opinions. I was wrong! Our specialist, Deb, was incredibly helpful. We had such a fun day with her by our side. Having 3 kids of her own, she is no stranger to all things baby. Deb sat down with us, listened to every last question/concern and even took us around the store section by section. She shared her personal favorites, and wasn't pushy what-so-ever! (that was another fear of mine). During the meeting — she provided us with a goody bag filled with checklists, coupons and samples. She was also a great 'middle-man' for the mini arguments with the hubby, ha! Kevin was surprisingly into registering, and it was fun to watch. (He's going to make such a great dad, gush!) I guess it has to do with that fun scanning machine! Since we didn't register for a wedding, we certainly took advantage this time around. Scan scan!
Oh, and she didn't even judge me when I spilled my coffee all over the floor. Pregnancy clumsiness is real, people! So embarrassing. Clean up on aisle 3!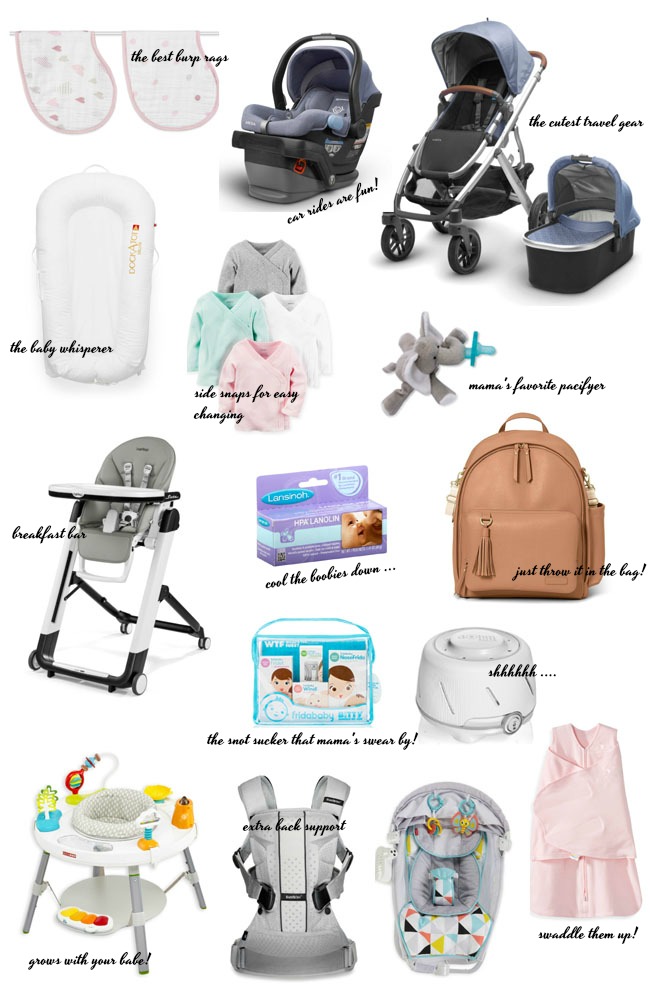 Click image above for my favorite buy buy baby registry must haves!
take breaks & hydrate
Registering is hard work! Make sure you're taking breaks (like my husband, ha!) and staying hydrated. The associates are always offering water, so take them up on that. Feel free to step outside and get some fresh air, too!
download the buy buy baby app
You'll be making plenty of buy buy BABY visits, and I've found the app to be incredibly helpful. Spoiler: You can keep track of what's been purchased here, too! It automatically loads buy buy baby registry coupons (I'll chat about that next) for check-out convenience, and includes a scanner (so you don't need to ask for your own). There's also special offers you won't find anywhere else. Isn't technology the best?
coupon lady
It's official — you're about to become a coupon lady! Sign up for the mailing list to receive amazing coupons/savings. In the past week alone, I've received 20% off, and a $5 off coupon. I also received a deal where I simply needed to add $150 more to my registry for a $15 gift-card. No strings attached! These savings certainly add up! You can also use Bed Bath & Beyond coupons, too. A great tip for family/friends who may not know otherwise. Spread the word!
buy buy BABY created the ultimate baby registry checklist to put your mind at ease. Since we're first time parents, we legit have no idea what we're doing, ha! This definitely has been my go-to throughout the process. Once you add items to your registry, your checklist will automatically populate, and it will give you a 'completion score' — It's just a great way to ensure you're not forgetting anything when your brain is on overdrive. The website is also a great place to add/remove items from your registry. It's beyond easy to use, and I'm all about free organization.
Buy buy baby registry referral program
know someone who's engaged or expecting? Don't we all! If you refer someone, you'll receive $25 off any in-store purchase of $100 or more. A great perk that I wasn't aware of. Woot woot!
buy buy baby price match guarantee
baby's are expensive! To ensure you're getting the best deal, buy buy BABY has a price match guarantee. The store offers a price match on any identical item offered by a direct competitor. Bonus: Amazon is included! You gotta bargain for that diaper money, just sayin'!
---
Make sure to stay up to date with everything motherhood here! Anything I'm missing, let me know below! xx
Do you have any buy buy baby registry tips?
This post is sponsored by buybuy BABY. As always, opinions are entirely my own! Thanks for supporting brands that make Happily Inspired  possible! xx
BYE BYE BABY REGISTRY